Homer the pug may be small in size, but this little dog has a larger-than-life following. Homer, the star of Australian blog "HomerPugalicious," has over 100,000 followers on Instagram, who love seeing the precious pug dressed up in crazy costumes.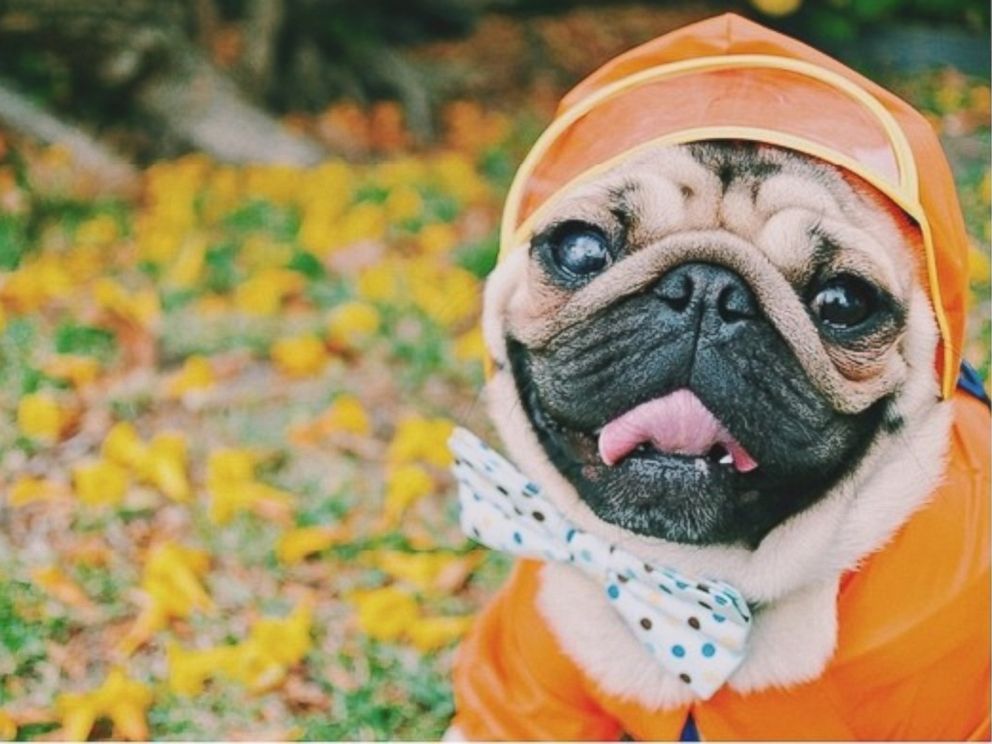 Mei Chandra, Homer's owner, told ABC News that she gets a kick out of dressing Homer in wacky get-ups.
Chandra has been running the HomerPugalicious blog since 2014, after adopting Homer from a breeder.
"All this actually started about a year ago during 'Pinktober,'" Chandra said. "I was just randomly putting homer in big crazy fake eyelash and pink scarf, and people were really responding well on it. And then for November I put a fake mustache, and well December I just have to dress him up as little elves. And people's reactions are really great. They love seeing Homer in ridiculous outfits."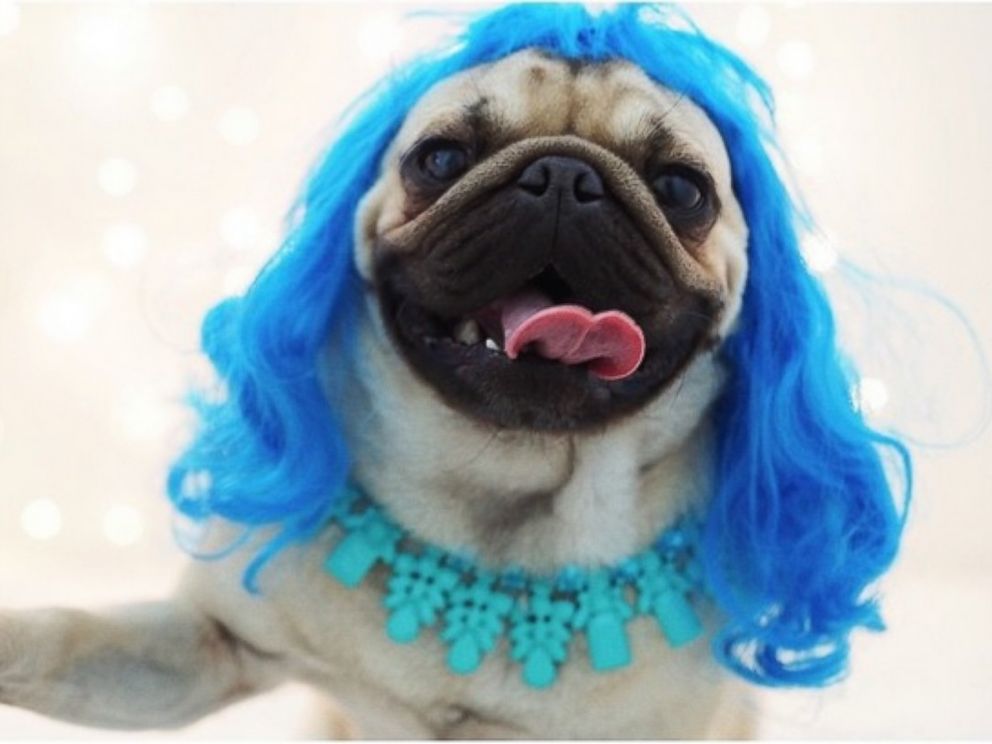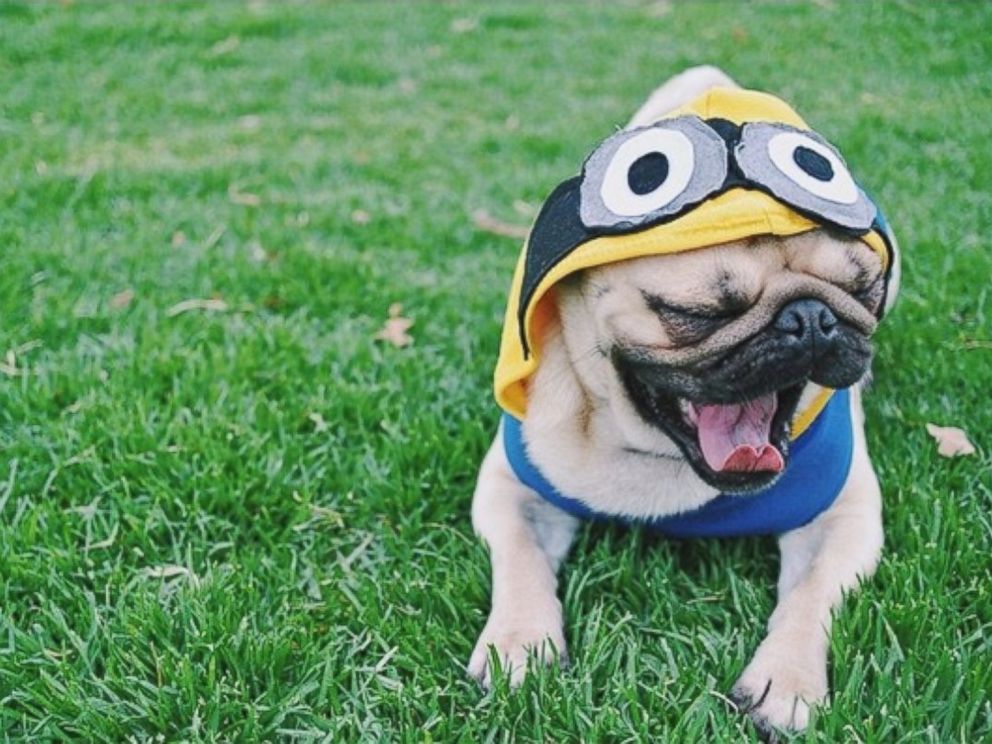 Chandra blogs about Homer's adventures in Perth, Australia.
"I like to share more on Homer's adventures or the restaurants we went to," Chandra said.
The two-and-a-half-year-old pug poses in photo shoots with costumes, food, and just about everything else.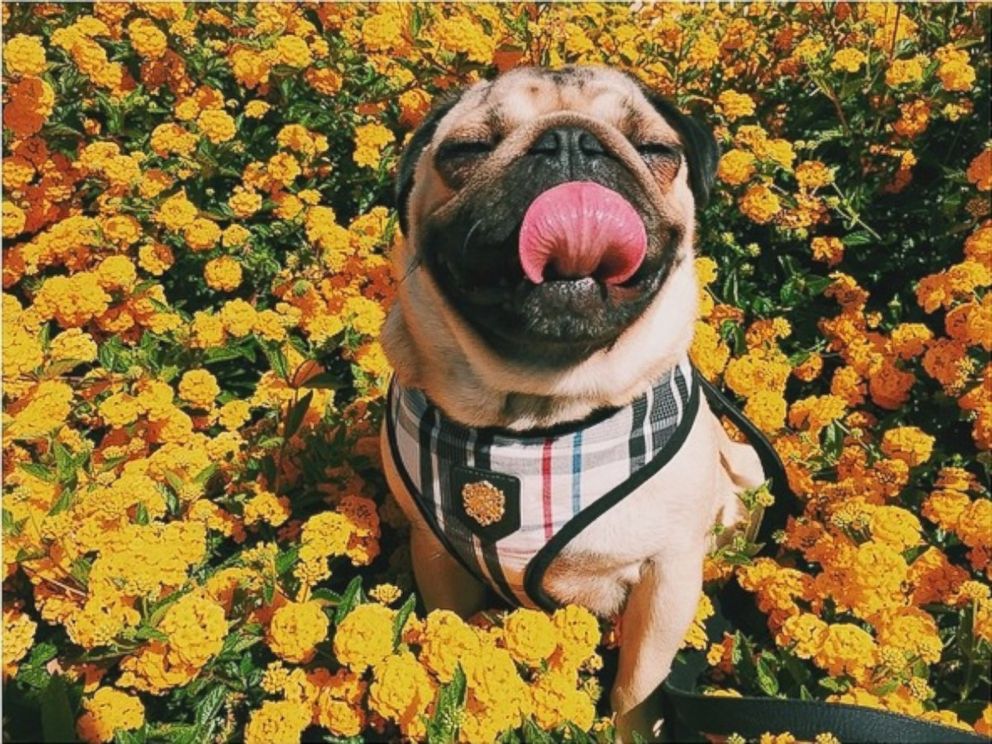 Chandra said she frequently takes "fan requests" from some of Homer's 100,000 followers on Instagram for outfit recommendations.
"I think our blog has a quite a broad range of people," Chandra said. "I have 'followers' from foodies to yogists, and junk food lovers like us...I guess our 'followers' are just normal people loving Homer's antique."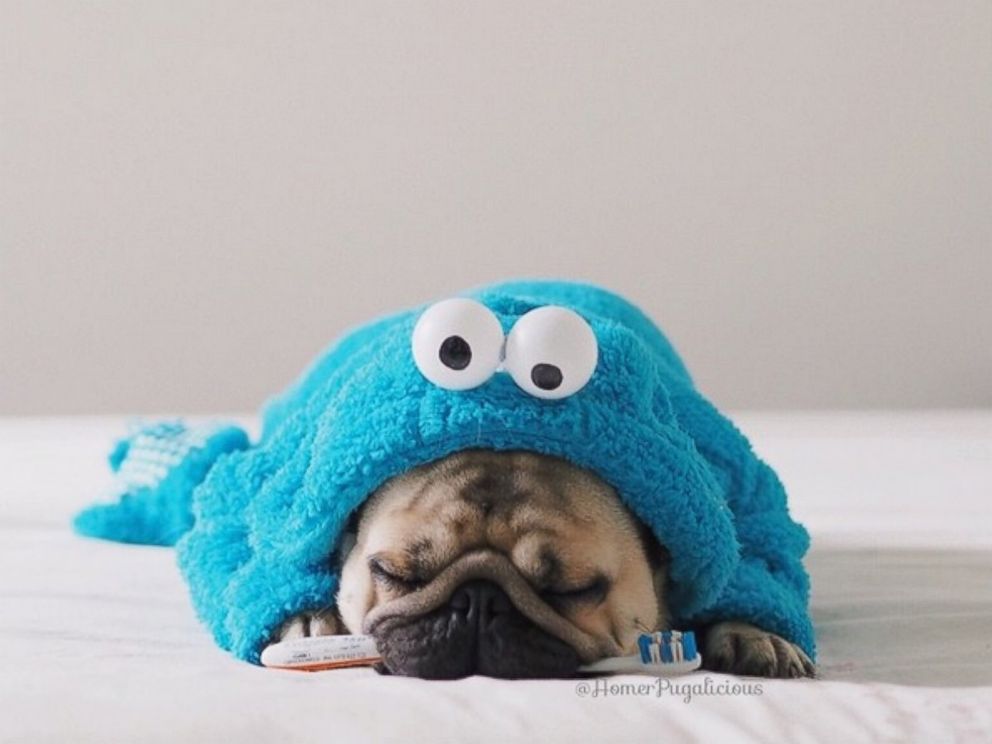 Chandra said that her favorite costumes (so far) for Homer have been a Cookie Monster outfit, and when she dressed him as a "hipster pug."