— -- No matter your design budget or your space, it's always possible to be "flea market fabulous," says "GMA" anchor Lara Spencer.
Spencer shares her tried-and-true tips on how to pull off your own design makeover on any budget in her new book, "Flea Market Fabulous: Designing Gorgeous Rooms with Vintage Treasures."
Spencer tackles nine different rooms and shows readers how to confront common design dilemmas and how to find their own personal style to create the room of their dreams.
Her golden rule of decorating: have fun!
Read an excerpt from the book below and see one of the incredible room transformations.
In this book you'll see real rooms belonging to families with real design dilemmas. There's the couple so terrified of making a mistake while decorating their living room that they just let it sit empty—for four years!
There's another couple who wanted to turn their dark and dismal basement into a fun playroom for their little boy, and a place they could entertain grown-up friends as well. Let me tell you, it was daunting, but also incredibly gratifying, to turn a cavernous unused space into a beautiful room that hardly resembles the basement it once was. If that dilemma sounds familiar—whether it's your basement or attic or a quirky little room you have no idea what to do with—I promise, you will find an idea in the makeovers you're about to see.
There is inspiration everywhere in this book regardless of your design dilemma. One of my favorite challenges is a kitchen belonging to a couple who never got around to decorating because the wife was diagnosed with breast cancer right after they moved in (chapter 8). Now in remission, she is ready to celebrate with food, friends, and a fashionable kitchen that captures the essence of her spirit and zest for life. She felt she was given a second chance, and loved the idea of a room filled with pieces that were as well.
So, what's your style? It's okay if you don't know. I bet you'll figure it out by the time you get to the end of this book. Not that it will be set in stone. Mine has changed a dozen times over the years. The rooms I loved when I was younger were always more serious—filled with plaids and lots of brown antiques. Now I feel no need to prove I have a "grown-up" home. My style is much more who I really am -- quirky and eclectic—a mix of sleek mid-century pieces with comfortable, relaxed seating, and art that makes me smile.
And that's why flea markets are indeed fabulous! They are filled with magical and mysterious objects that are just screaming to be brought into our homes to create rooms that make us happy.
Whether or not they are true diamonds in the rough -- bought for a song, and actually worth a fortune -- doesn't really matter. I mean, don't get me wrong. I will never forget the antique prints I bought for ten dollars that were actually worth ten thousand -- but that doesn't happen often, so don't race off to a flea market just yet. What really matters is what your flea market finds mean to you—and how they make you feel. The rooms I love the most are the ones that tell a story. Your story.
**************************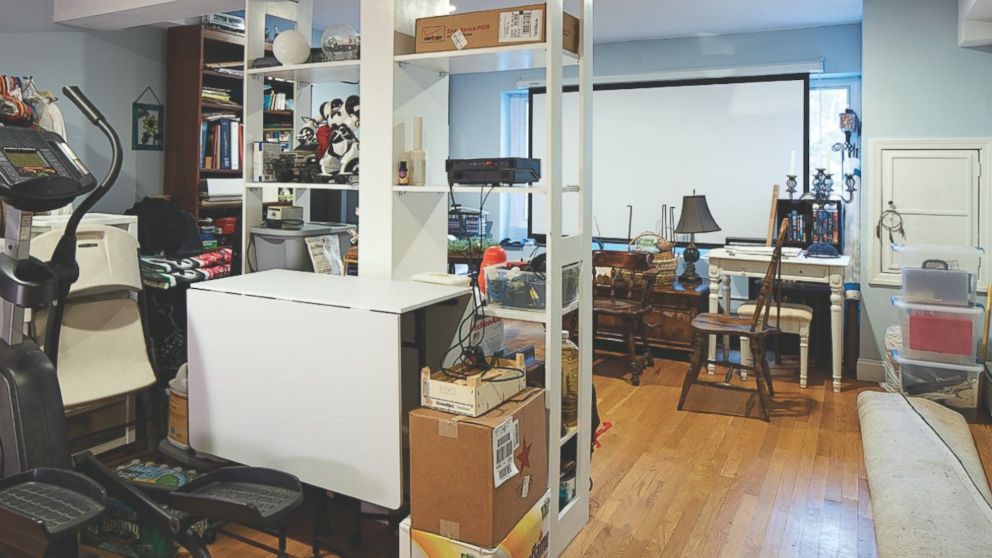 I've designed lots of rooms in my time, and could see why this space was tricky for the homeowners. For starters, there was zero symmetry, thanks to two doorways, a giant bay window, and one odd, off-centered window on a large wall. The plan is to create a killer focal point so stunning, it makes you forget about all those quirks. We'll also use lots of pairs of things—like tables, lamps, and accessories—to create a sense of balance that currently doesn't exist.
On my to-do list:
• Find ways to make the room seem taller, larger, and easier to maneuver.
• Turn one wall into a high-impact focal point.
• Offer more seating solutions in the right scale for the space.
• Find some fun, funky tables and accessories.
• Replace the outdated ceiling fan with a stylish chandelier, and add lamps all around for more light.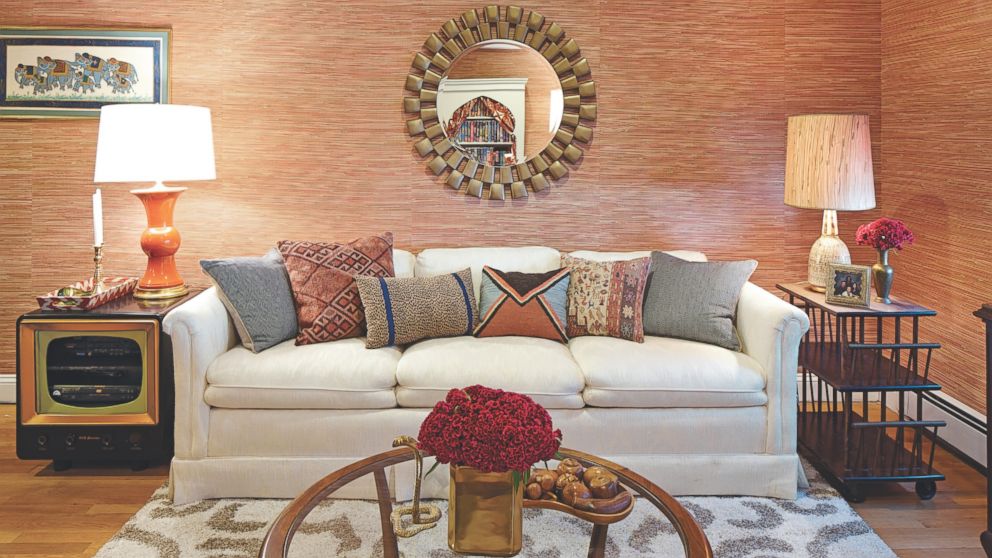 Reprinted with permission from FLEA MARKET FABULOUS; ABRAMS; Fall 2014.