Mattel has a new and improved Barbie in stock this week and she means business.
Armed with a smartphone, tablet, and briefcase, Entrepreneur Barbie has moved on from her career as a candy stripper. And while the iconic doll smiles as sweetly as ever, her debut makes a powerful statement: She no longer needs Ken to put a down payment on her Malibu Dreamhouse.
According to Mattel, "this independent professional" is "breaking through plastic ceilings and inspiring girls to follow their dreams."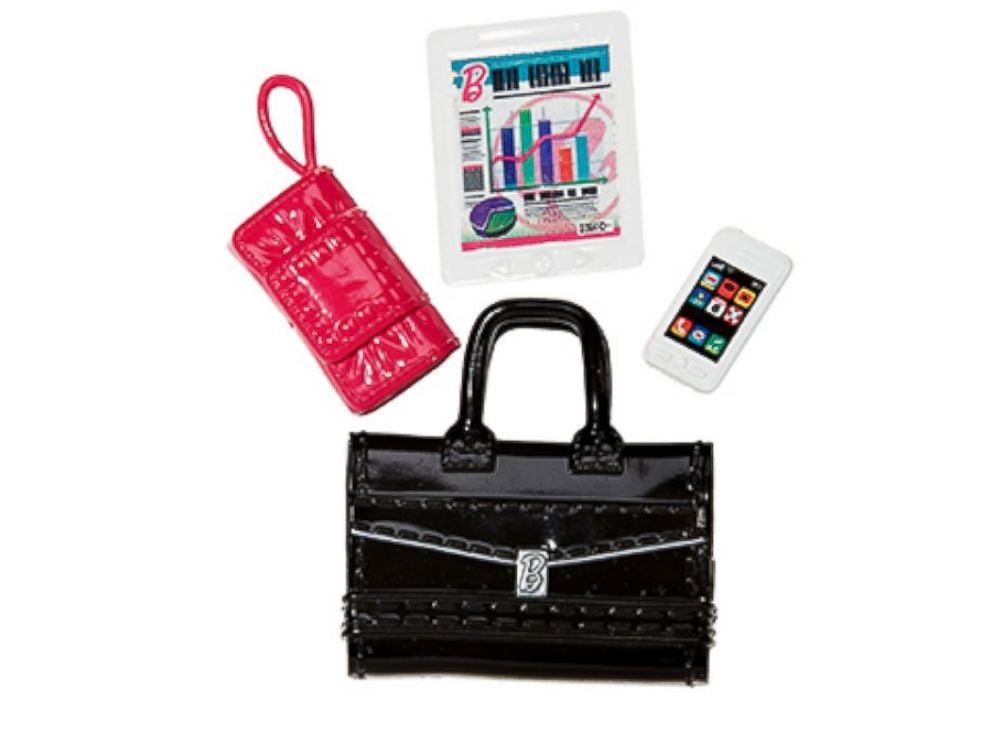 The toy trailblazer will not 'Lean In' alone. Mattel is branding a social media campaign with the hashtag "#Unapologetic" and has partnered with an impressive group of "Chief Inspirational Officers" to model real start-up success and connect with young audiences.
The cohort includes the founders of One Kings Lane, Girls Who Code, and Rent the Runway. Like them, Barbie demonstrates that smarts and style are not mutually exclusive. She wears a hot-pink sheath dress and carries a patent leather clutch to the boardroom.
Given that Girls Who Code reports that women represent only 12% of all computer science graduates, this 'software update' of sorts is particularly significant. Rent the Runway co-founder Jenny Fleiss emphasized how important it is to nurture "goals and aspiration" at an early age: "I hope that young girls create dreams of becoming business leaders and realize that entrepreneurship is a realistic and fulfilling career goal."
"You can't be what you can't see," Girls Who Code founder Reshma Saujani told Wired. "We have to change popular culture and start showing more women, more cool, dynamic, creative women, in these [tech] roles."
Now there's a message we can invest in.