— -- Two decades ago, Sherry Blackledge wrote her infant daughter a heartfelt letter and kept it by her bedside.
Then, on the girl's wedding day, she finally gave it to her.
"I had no idea the letter even existed," the daughter, Brooke Zugg of Laurel, Mississippi told ABC News. "Of course I start crying.
"The most special part of the letter to me, I think it was towards the end. She wanted me to know how much love and happiness I brought to the family and it made me feel like it was more complete with me, my brother, my mom, and my dad."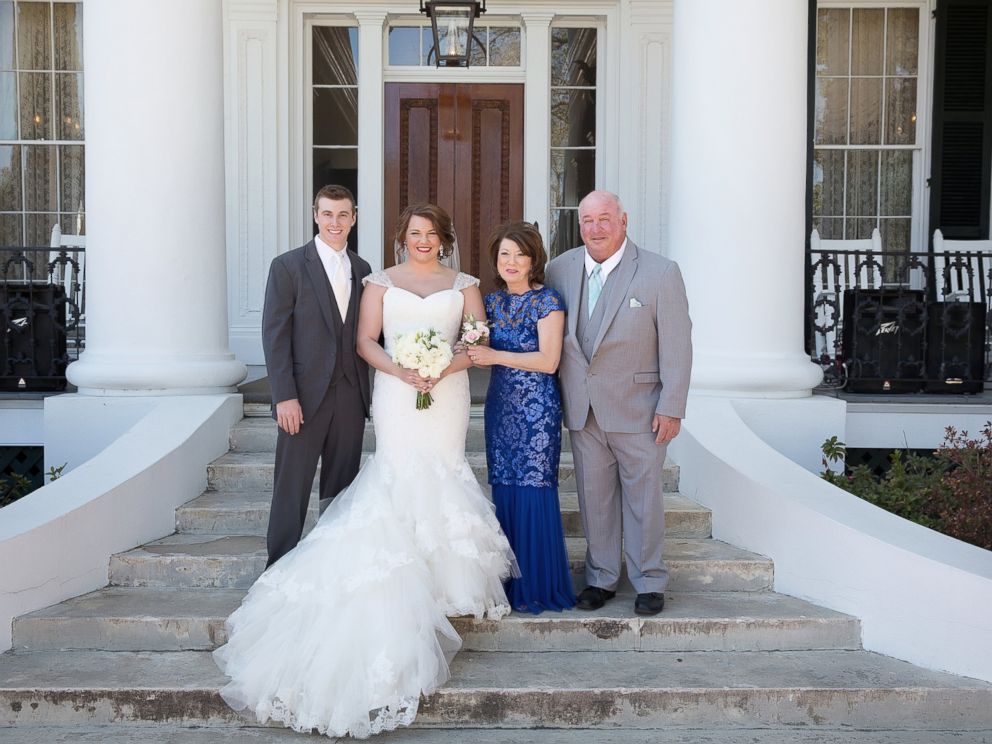 Zugg, now 22, said her mother was approached with the option to adopt her while working her job as a maternity nurse at South Central Regional Medical Center in Laurel, Mississippi.
"My adopted mother was the nurse on the floor," she added. "When they got to chit-chatting my adopted mother said she adopted a son 11 years earlier because they couldn't have children. Then my biological mother then asked if she [Blackledge} wanted to adopt me.
Blackledge said she wrote the letter when Zugg was 18 months old and saved it next to her bed for 20 years.
The letter, dated Dec. 15, 1994 read in part:
Our dear little baby Brooke,As I write this to you you are sleeping soundly in your baby bed.We just want you to know how much love and happiness you've brought to our family. A precious little baby girl to Daddy and me and a baby sister to Brian.Before Daddy and I were married I always said if we had a little girl, she would be a little Brooke.You are our little baby Brooke.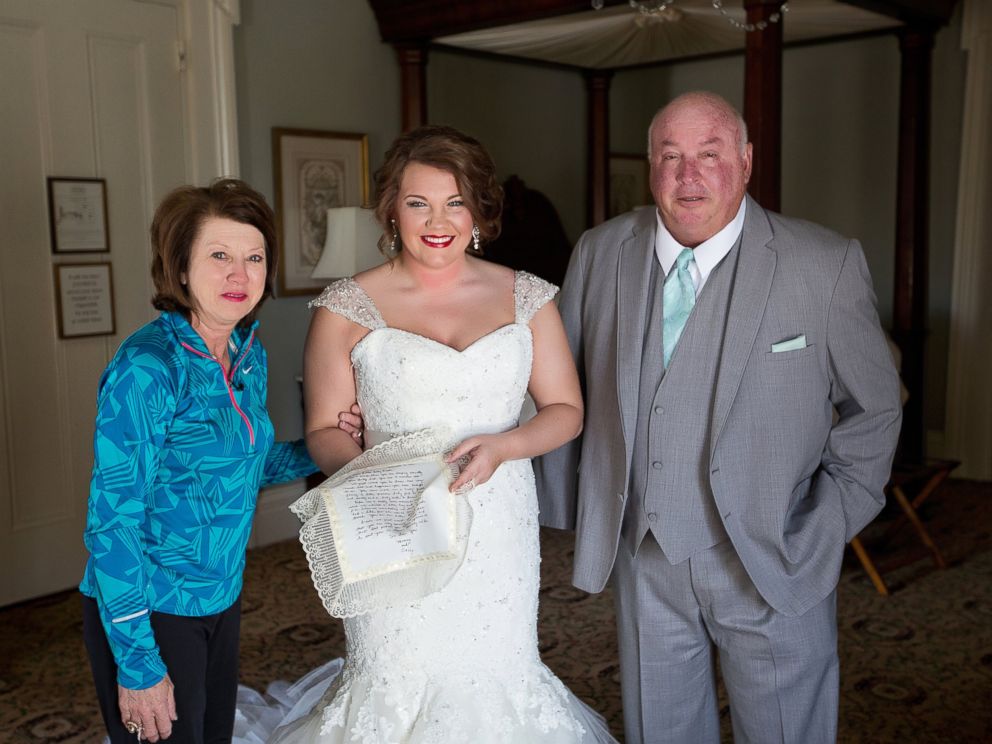 "Both my children are adopted," Blackledge said. "As a mother I wanted to give something to both of them that they'd have to keep and cherish—the love in my heart and how I feel about them. I thought they could keep the letter and cherish it.
"When Brooke came along, God just hand picked her extra special for us," she added. "I just wanted them both to know how much they are loved."
Blackledge, who said she planned all this time to give Zugg the letter on her wedding day, had it printed onto a piece of her own wedding gown, which she wore over 35 years ago.
"My entire family is very close," Zugg said. "So, I knew something she'd come up with would be very sentimental, something I could keep, but I had no idea it was going too be that special. She definitely surprised me."
Zugg said she wrapped the fabric around her bridal bouquet before walking down the aisle.
She added that she plans on preserving it in a shadow box and hanging it on her wall forever.