— -- Denise Albert, the co-founder of TheMOMS.com and the host of SiriusXM's "The MOMS with Denise & Melissa," was one of the visitors on the first White House tour in more than 40 years to allow photography (Cue the selfies!). Albert shares her experience taking the tour today as a proud mom of two.
Though I'm not with my kids today, today is one of my proudest days as a mom. What I did today is an accomplishment I am most proud of as a working mom. Being invited to the White House as just one of 40 people to take part in the first tour since changing their policy banning photography inside is something I can proudly share with my kids.
We entered through the Southeast Gate and were presented with a personalized invite and video from the first lady announcing the change and ripping up the sign that says, "No Photos or Social Media Allowed." I had a chance to take a photo and rip up the sign.
We were then greeted by the first dogs, Bo and Sunny, and without thinking I ran over to Bo. For me, this was significant since I'm scared of dogs. But perhaps, with the Secret Service just steps away, I felt OK. I managed to sneak a photo for my kids before the dogs were walked away.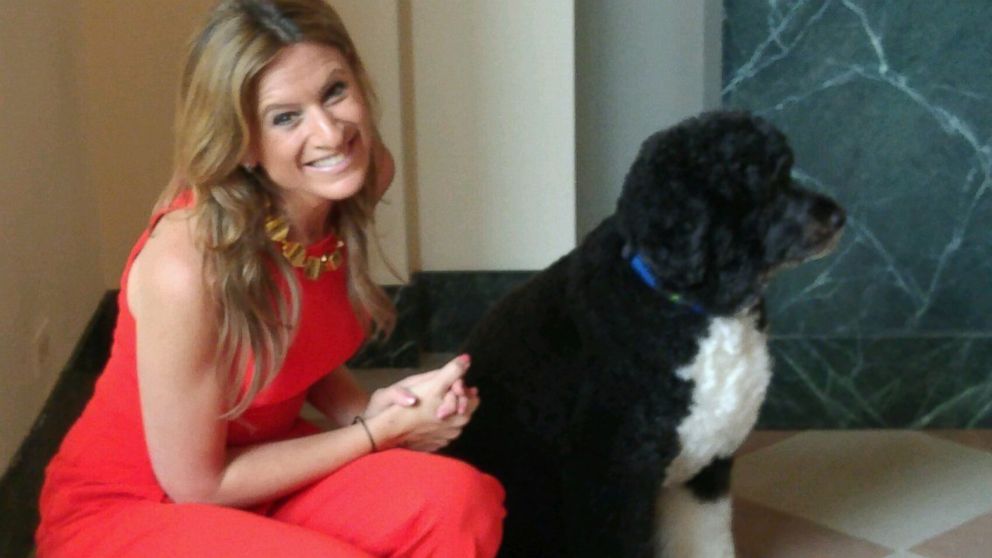 We continued the tour, walking freely from the Red Room to the Green Room and snapping images and selfies everywhere along the way. I snapped away -- from the famous official portraits of John F. Kennedy to Bill Clinton to a statue of Abraham Lincoln to the library that contains over 2,700 books on American life. And a very special bonus was the opportunity to wave to the President and watch him take off on Marine One just behind the White House.
CLICK HERE to see more photos!