For Lauren Mancke, a mother of three, the realization that her kids will one day choose their own Halloween costumes has inspired her to take on a creative endeavor for the second time.
Mancke, 32, a developer and web designer, is creating a new costume for her twin 8-month-old daughters each day in the month of October.
The Columbia, South Carolina, woman started the tradition in 2015 when her son, Fox, now 3, was 16 months old.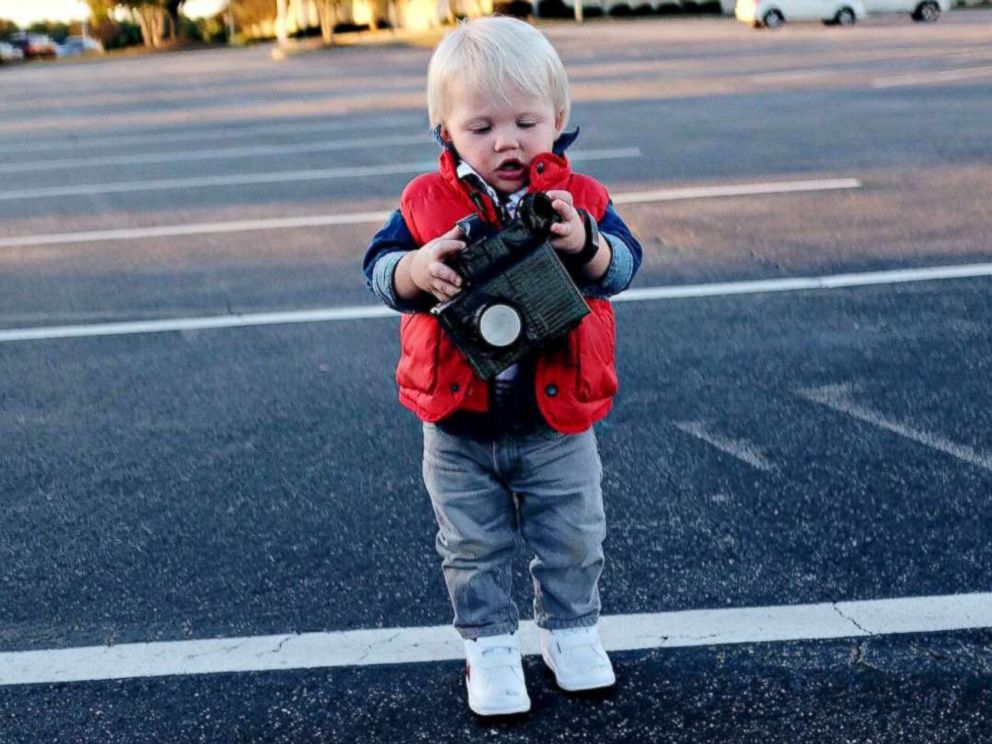 "I was a first-time mom and I've always loved Halloween and making costumes," Mancke told ABC News. "I thought, 'I want to make all these costumes but soon he's going to be old enough to pick out his own costumes.'"
She explained, "It was trying to get all of my craftiness and ideas out of the way."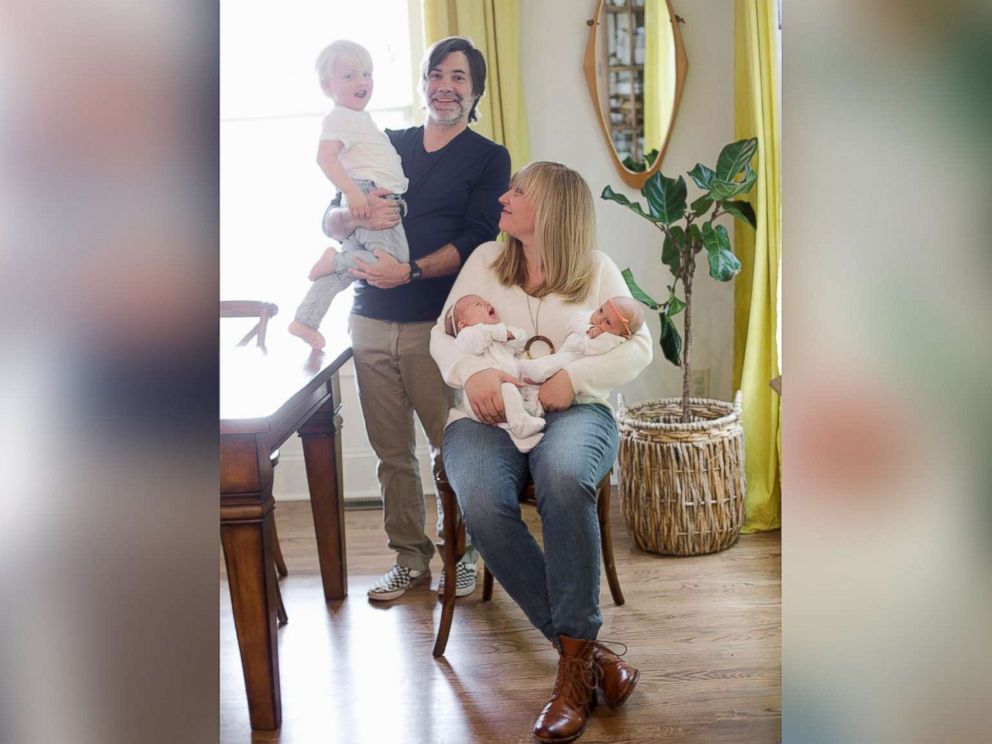 Mancke, who dressed Fox in costumes ranging from "Indiana Jones" to "Back to the Future," took last year off while she was pregnant with her twins, Lera and Marigold.
This year, popular demand from friends and family inspired her to do it again. Mancke posts a photo of her daughters in costume daily on Instagram.
She said she spends a few hours in the morning creating that day's costume and then photographs the girls when they are at their happiest, right when they wake up from a nap.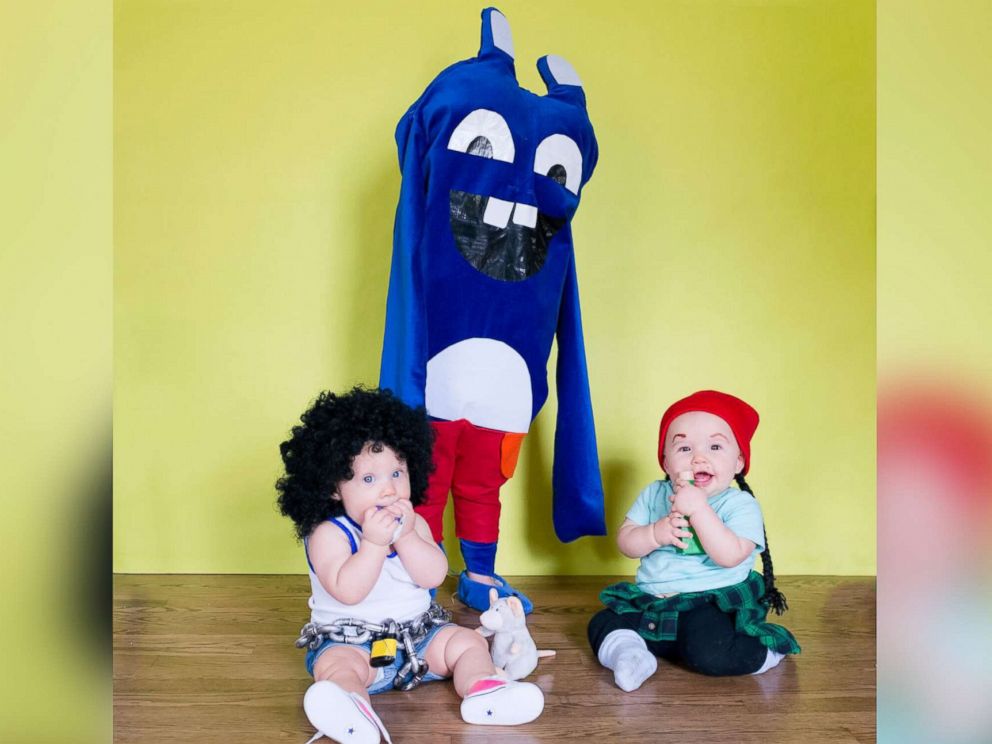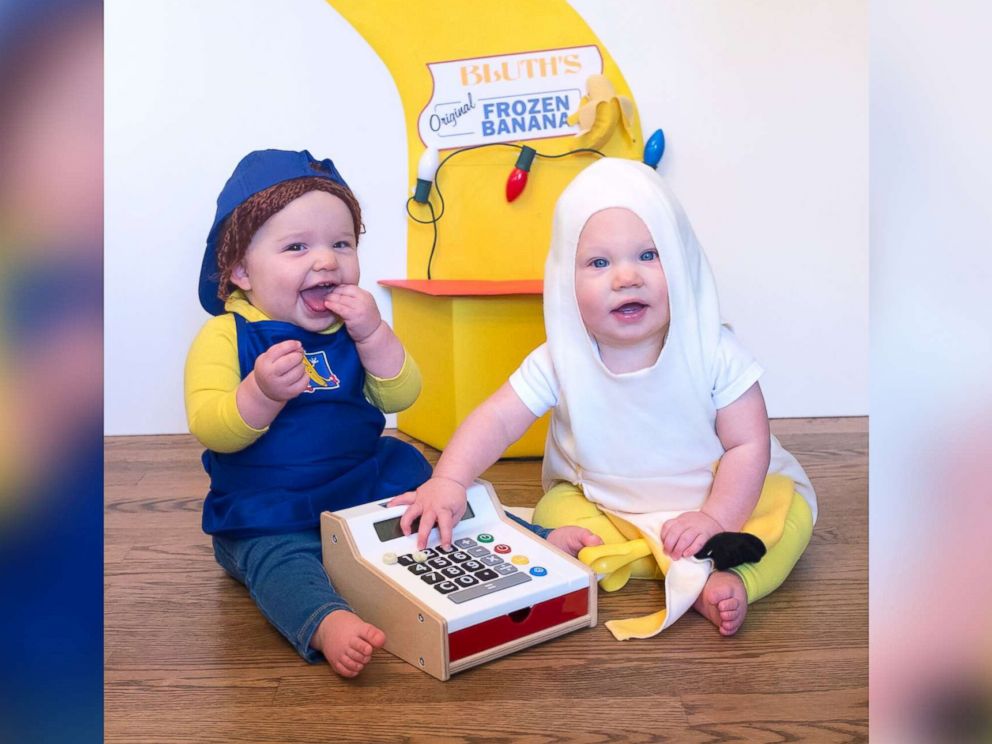 "It's a whole family affair," said Mancke, who said her husband, William, is a "huge help." "He's holding them or putting the wig back on or behind me, saying, 'Hey look up here.'"
She added, "Fox dances around behind me to get their attention."
Macke gives away some of the completed costumes in online giveaways and reuses the rest of the materials in future costumes.
"By giving them away it will hopefully make someone else's Halloween special as well," she said. "I also hope to show people how fun and simple DIY costumes can be to make."
Mancke's favorite costume to date this October is the "Star Wars" theme with Lera as Rey and Marigold as BB-8.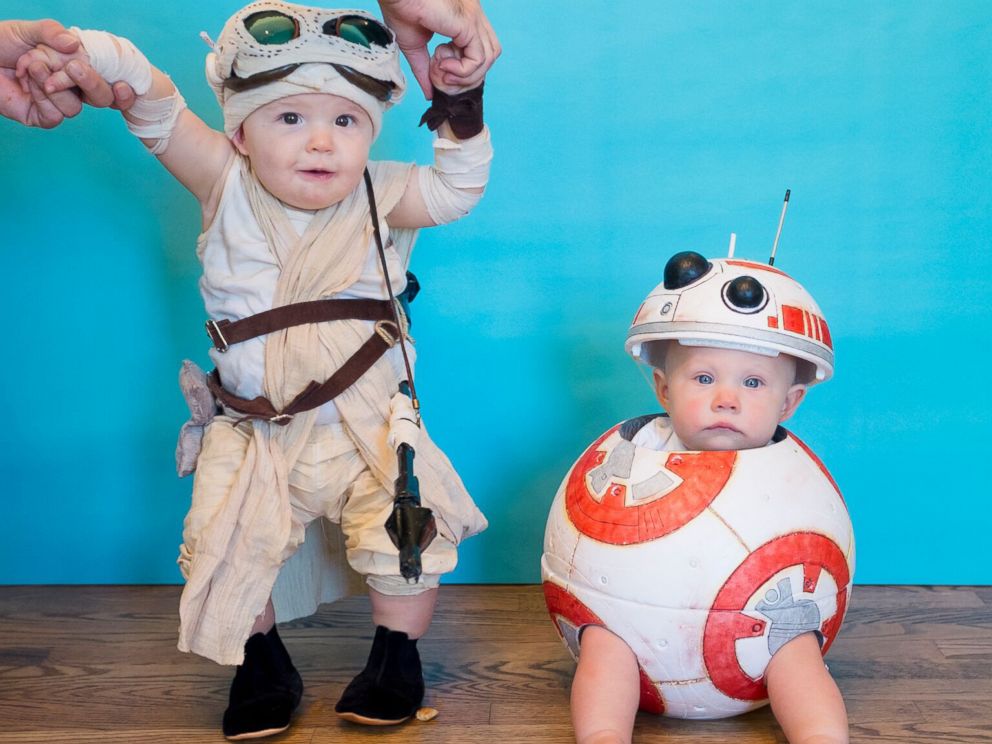 "I was at Hobby Lobby a few days before and saw the Styrofoam ball," she said of Marigold's BB-8 costume. "I just cut holes in it and drew on it and put her in it."
Mancke is still figuring out what the twins, and the rest of the family, will wear on Halloween day.
"I'm going to do a group costume with all of us but I haven't decided on a finale yet," she said.