— -- Sgt. Scott Cartwright, a National Guardsman, returned home from deployment Monday to a very special greeting: meeting his baby daughter for the very first time.
Little Jacqueline Eloise was born almost three months after he left to serve in the 121st Refueling Wing in Kuwait.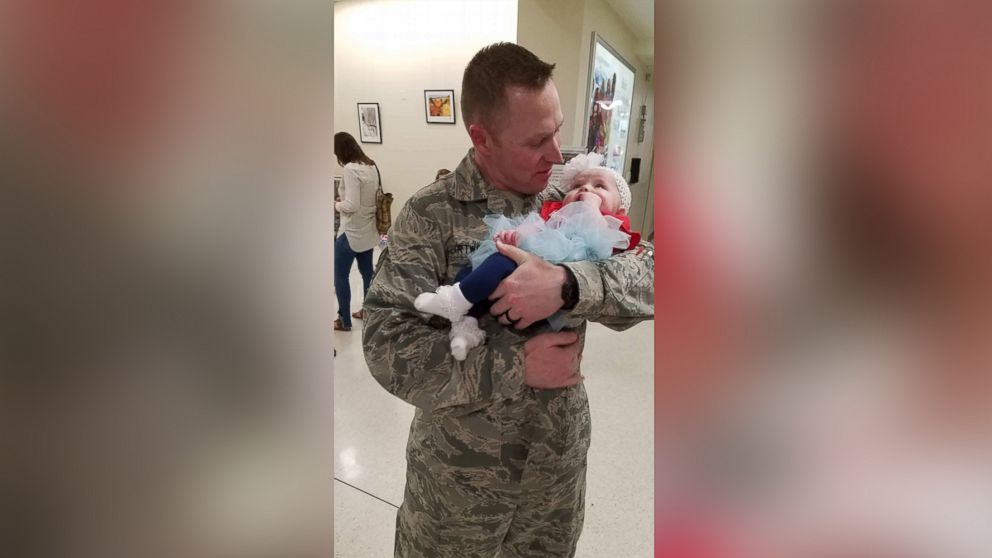 His wife, Elizabeth Cartwright; their older daughter, Nora; and Jacqueline were waiting for him at John Glenn International Airport in Columbus, Ohio. It was an emotional moment.
"I don't even have good words for it," Scott Cartwright, 33, told ABC News of the moment he first laid eyes on his baby girl. "I love Nora, my first one, more than anything. Honestly, when I was over there, in my head I was like, 'How could I possibly love somebody else as much as I love Nora?' I was worried about this. I was talking to my team about this. But when I got to hold [Jacqueline] for the first time — and her and her mother have the exact same eyes — I was like, 'Oh, my gosh. I see now.'"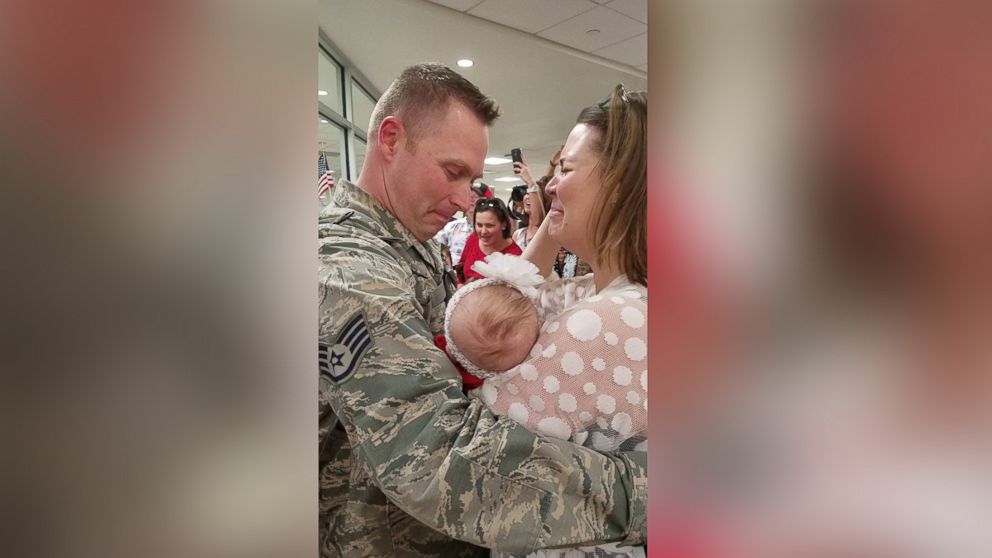 The memory of meeting his newborn daughter is certainly one he'll never forget.
"I have never been overwhelmed at any point in my life until I got back and saw Elizabeth holding Jacs," he said. "I had tunnel vision, and I couldn't see. Probably maybe a dozen people from my civilian job came there, and a dozen people from my church came there, and I was there for 10 minutes before I even noticed any of them."
Their daughter Nora, 2, is adopted. Finding out they were expecting Jacs came as a welcome surprise.
"We didn't think we were able to have kids of our own," Elizabeth Cartwright told ABC News. "We adopted Nora when she was 7 months old and finalized her adoption in July, and he left right after that. It was right after Nora's first birthday that we found out we were pregnant."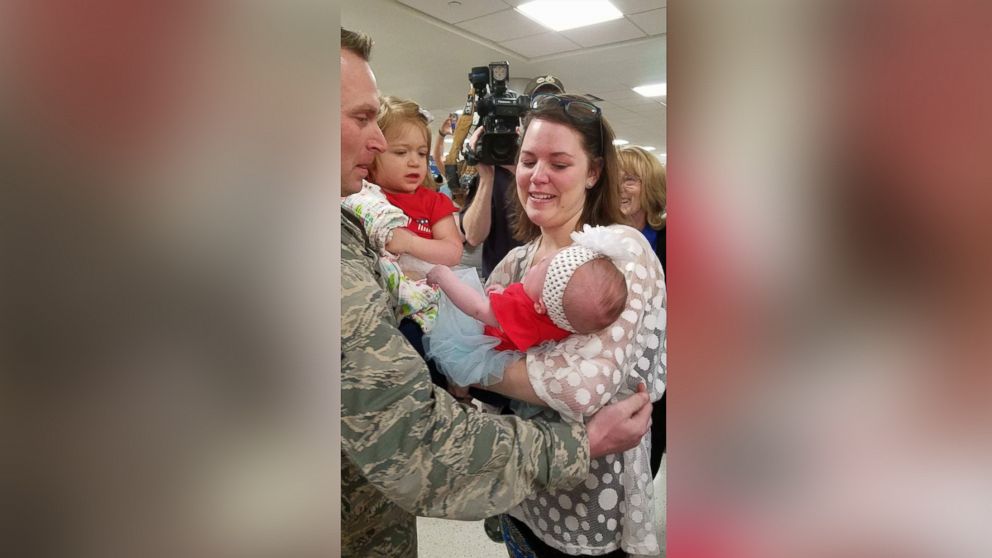 Fortunately, Scott Cartwright was able to witness the birth of his baby daughter despite being 7,000 miles away.
"We had clearance to have him on Skype at the hospital," his wife explained. "He called my tablet while we were there, and my mom was in the delivery room holding up the tablet."
Now the happy family is "just trying to settle in" with Dad home.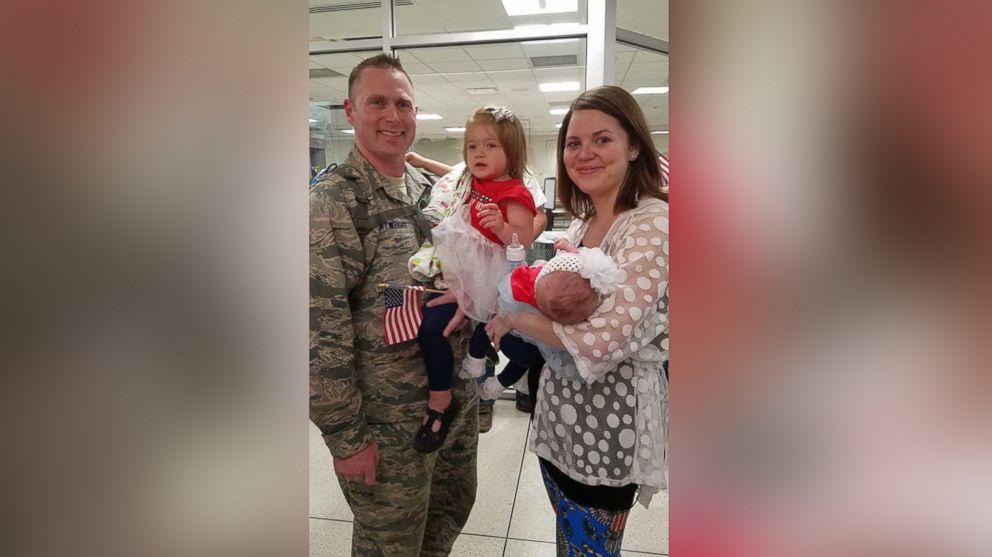 "We'll have some vacation time and just enjoy each other," said Elizabeth Cartwright. "We have nothing big planned, because where can you go with a newborn?"
"I'm just spending as much time with them as I can," Scott Cartwright said. "I've got eight or nine months' worth of a honey-do list."