— -- Newlyweds Ariel and Justin Duke never thought they'd find Ariel's weddings rings again after a tornado destroyed their Canton, Texas, home on April 29.
Ariel had removed both her engagement ring and wedding band at her in-laws' house just before the tornado ravaged the area, which scattered debris for miles.
"Literally our house was just leveled. It wasn't destroyed, it just wasn't there," Justin, 27, told ABC News of the devastating aftermath. "It was a small, little yellow farmhouse on top of the hill. The perfect starter home."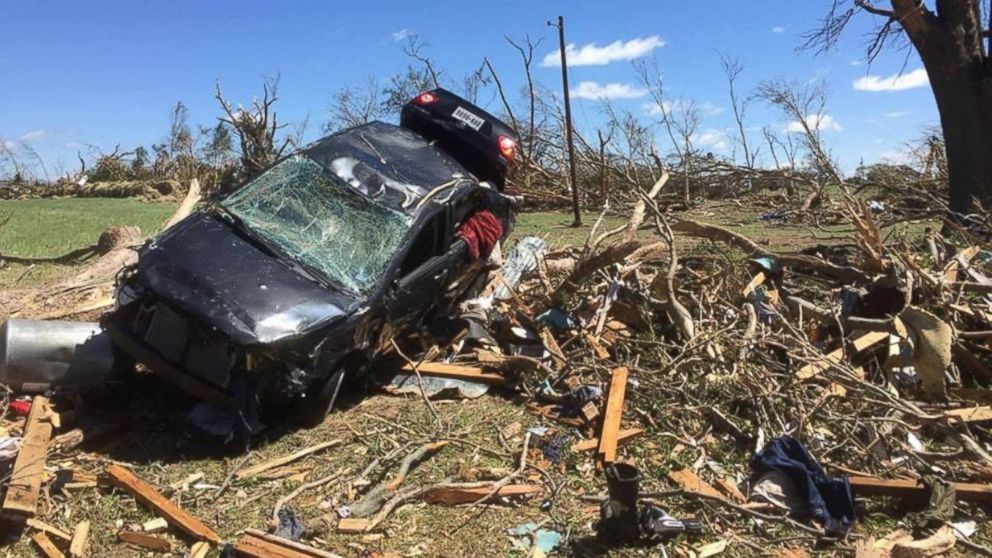 In a last-ditch effort to recover the sentimental jewelry, the couple, who has only been married for three months, posted photos of the rings to Facebook for people to share in hopes someone would find them.
Hobby metal detector Nathan Wright came across the post and knew he wanted to help.
"By the time I had come across it they had kind of given up," Wright said. "It was about eight days since it happened and they had a bunch of people out there using rakes and doing everything they could to find it."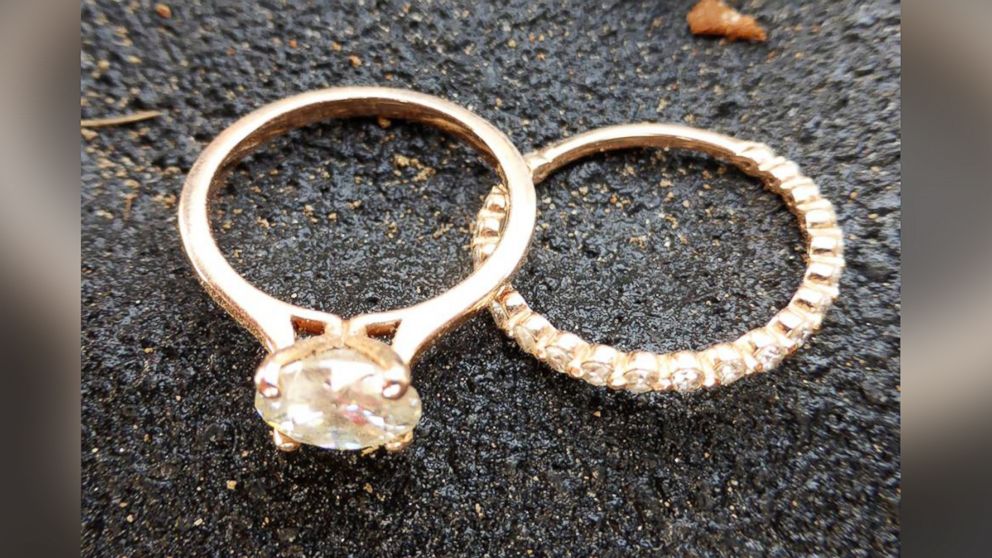 The tornado was so strong that it had flung a 40-foot shipping container next to the Duke's house a mile away. But searching for the rings was still "worth a shot," Wright explained.
"It's pretty hard to detect somewhere like that because there's so much debris and metal spread everywhere," he said. "Their place wasn't even recognizable that a house was there. It was just broken wood and debris scattered over about 100 yards."
Wright said he covered about half an acre of ground in the first two hours of his search.
"I got into one area when I started finding earrings," he recalled. "The first one I found I was like, 'OK this could be a pretty good sign.' I got a signal that I thought was going to be another piece of trash and I bent down and moved a little bit of debris away, and right up under the grass was the engagement ring. I hollered out and was so excited. I'd spent three hours doing some heavy praying I was going to be able to find it."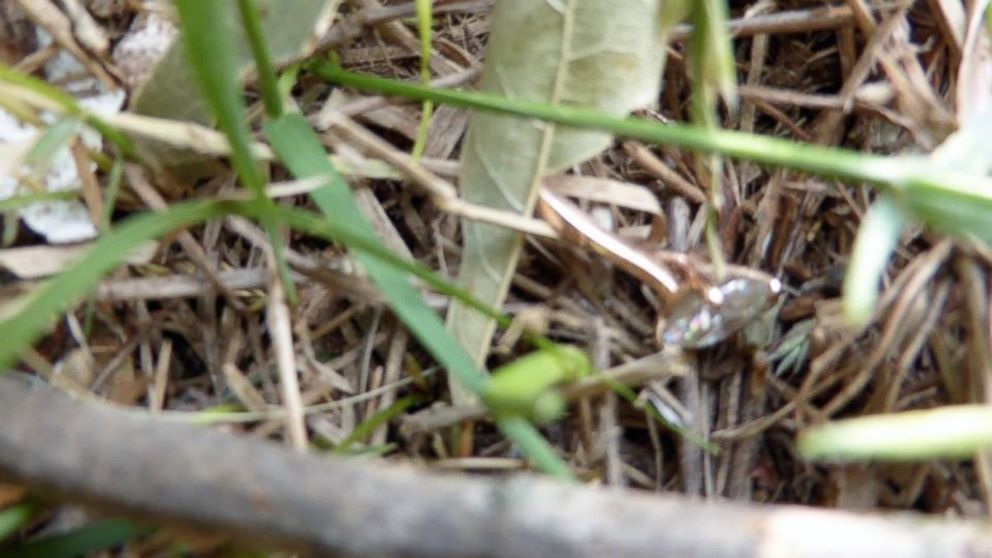 Wright said he was "so overjoyed" to give the diamond and rose gold ring back to Ariel.
Lo and behold, about 30 feet away from where he found the sparkling engagement ring, he spotted Ariel's wedding band.
"This one was about an inch dug into the ground," he said. "I bent down and knew the gold looked exactly like the engagement ring. To be able to find both of those in the debris-strewed field like that was unreal. I'll remember that forever."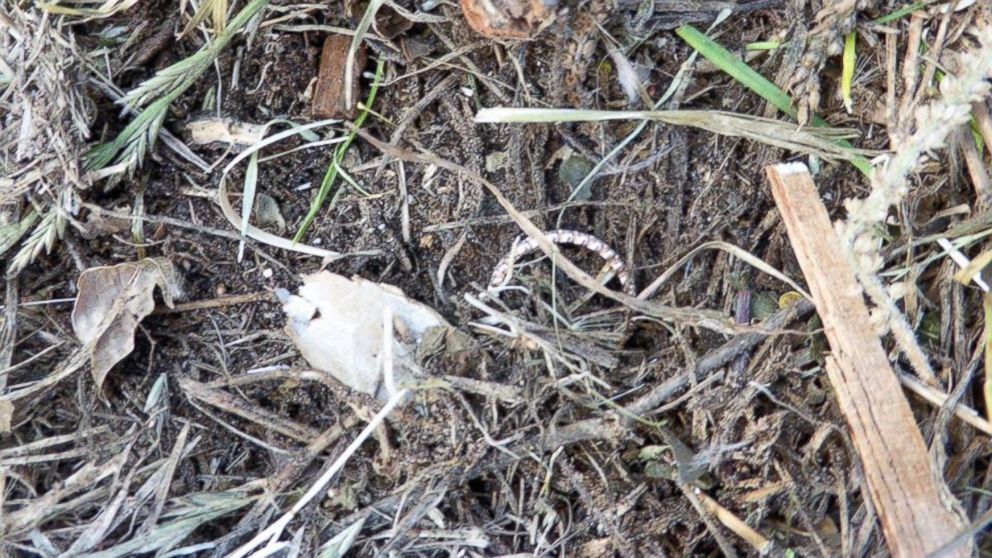 "He pulled out he wedding band and we were like, 'OK cool,'" said Justin. "Then he said, 'Well if you're excited about this then you're really going to like this.' He pulled it out and there it was. We were just in shock."
Wright said the lucky bride "screamed and bulldozed into me with a big hug."
"She was so ecstatic," he said. "I gave them to Justin and he put them back on her ring finger."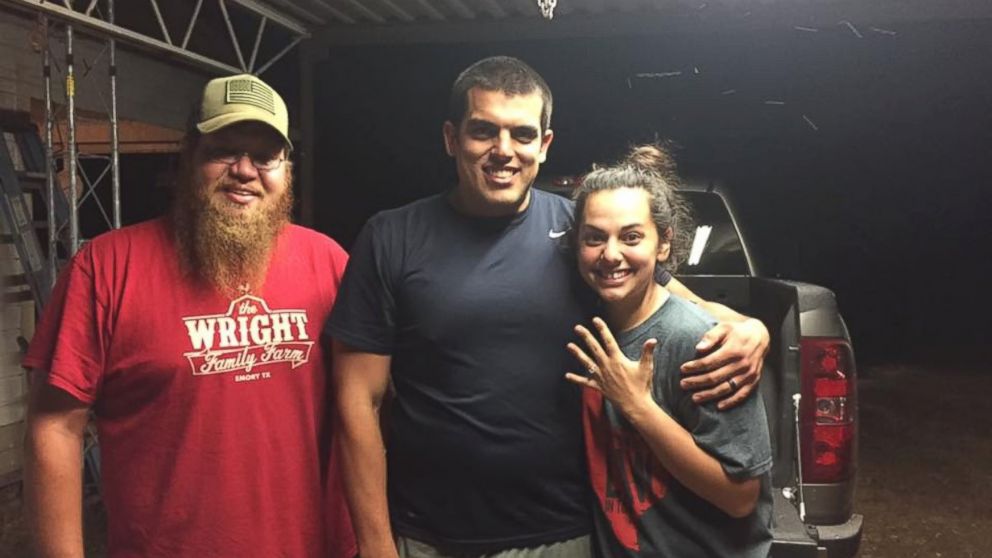 Justin said it felt like he and his wife were getting engaged all over again.
"I was so thankful he found them. It was amazing. It really was," said Ariel.
"There is a miracle that can come out of tragedy," remarked Justin. "It seemed like we were on downward spiral, but with him finding the rings, we're on an upswing and getting on with life. We're going to see what the good Lord has in store for us."