— -- Mikayla Wroten of Crown City, Ohio, had a lovely Oct. 14 wedding.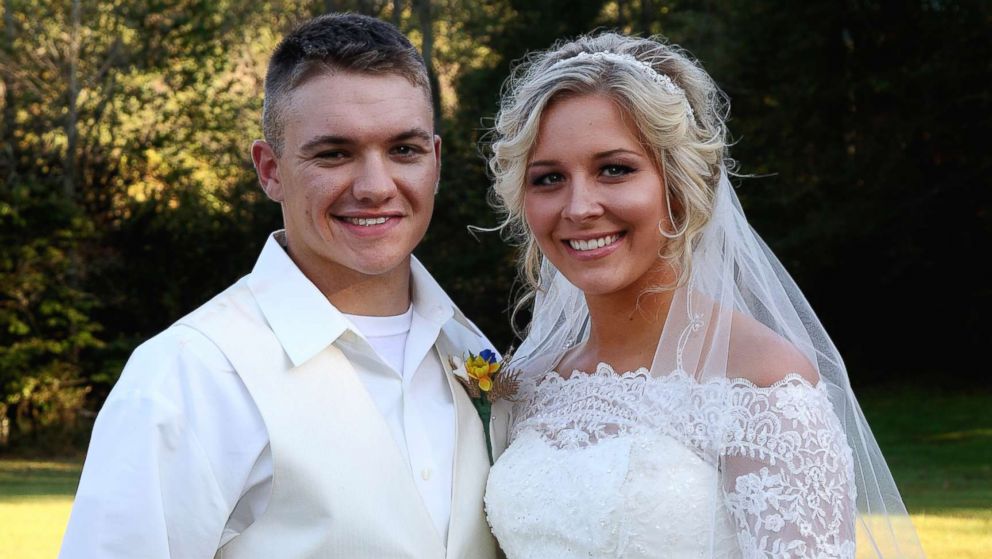 But one important thing was missing: her father, David Poling, a Marine and former probation officer who died while chasing a suspect in 2007.
In his absence, she carried a bouquet with his photo down the aisle with the words, "Walk with me today Daddy."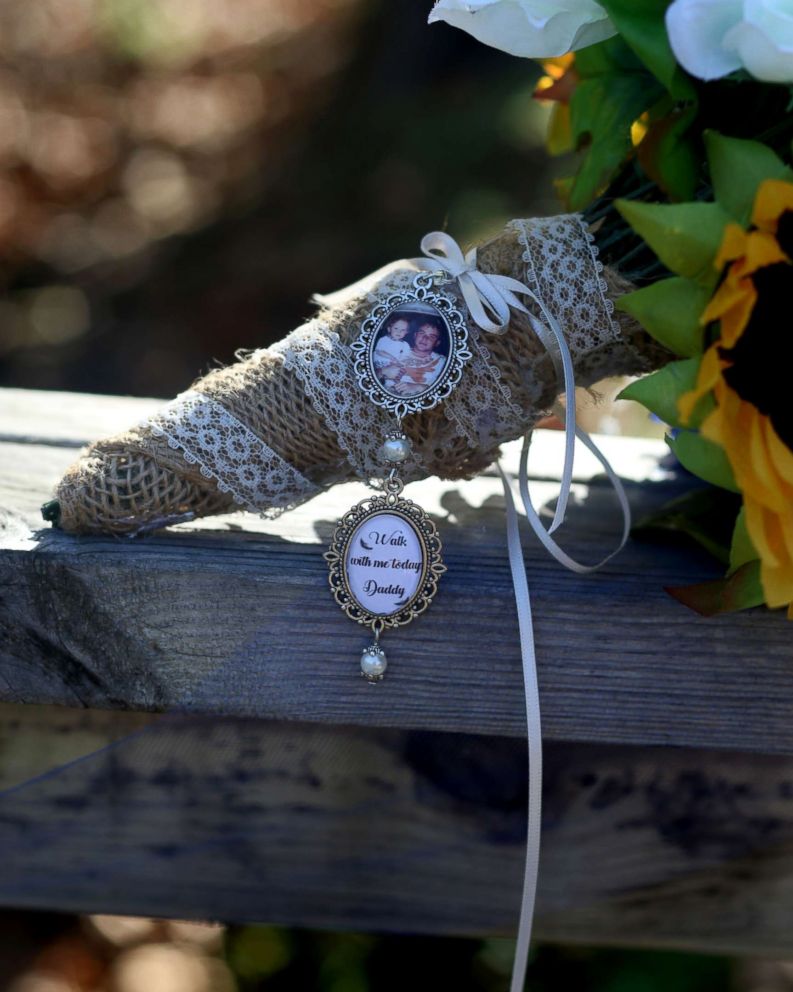 His Marine Corps portrait and boots were also sitting "where he would have been," Wroten, 19, told ABC News of making sure her beloved dad was present on her big day.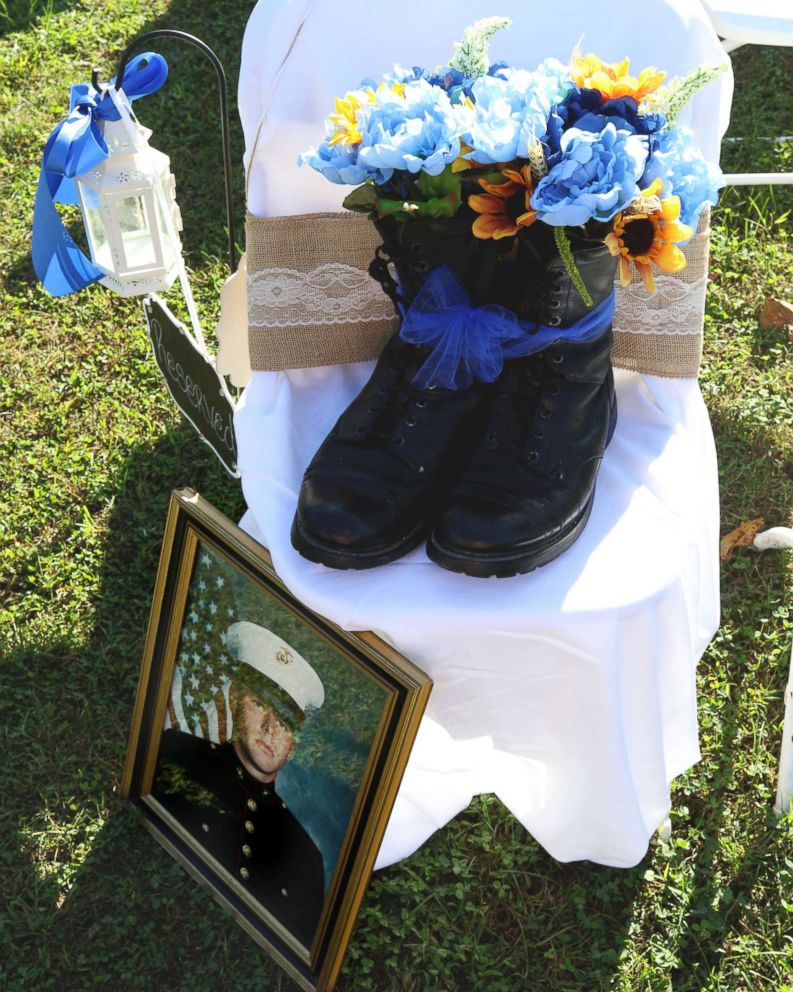 But it was her father's former police colleagues who gave her the biggest reminder of him. They stepped in one by one to surprise her with a special wedding dance, dressed in uniform, to ensure the bride knew he was with her in that touching moment.
"The first cop walked out, he was a state trooper, and I just lost it," Wroten said of being overcome with emotion. "Everyone was in uniform and I was just like, 'Oh, my gosh.' I fell into his chest and lost it."
The men were dressed in civilian clothes as guests of the wedding but snuck off to change into their uniforms to surprise her for the touching dance to "I Loved Her First" by Heartland.
"They all took turns dancing with me," she said. "The sheriff was my dad's best friend and he danced with me last, so I was super emotional when he danced with me."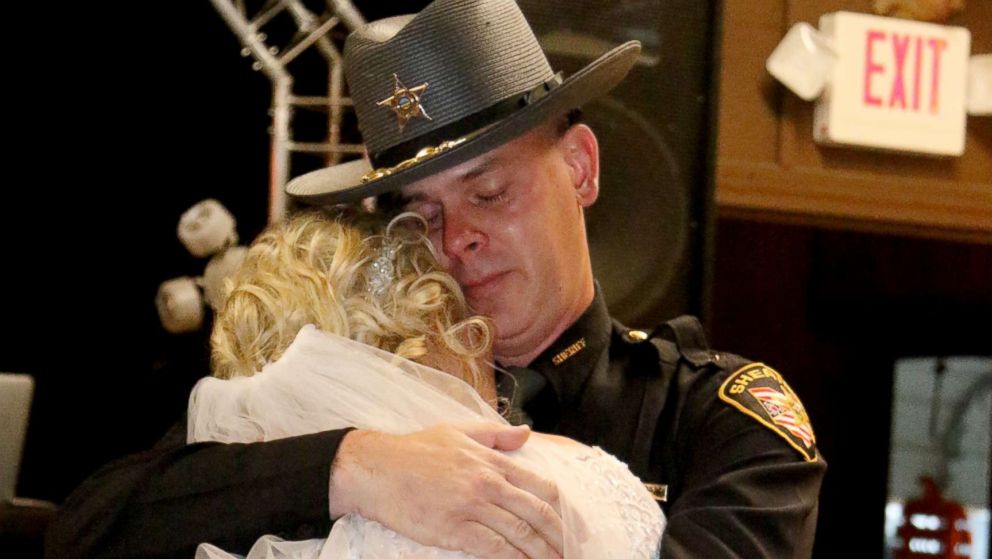 Sheriff Matt Champlin said doing this for his best friend's daughter "was really important."
"Each and every one of us carry around a little piece of Dave with us every day," Champlin told ABC News. "It was important to give that back to her on her wedding day. She knew before we came out he was there with her, but when we walked out in uniform, she definitely knew her dad was there with her."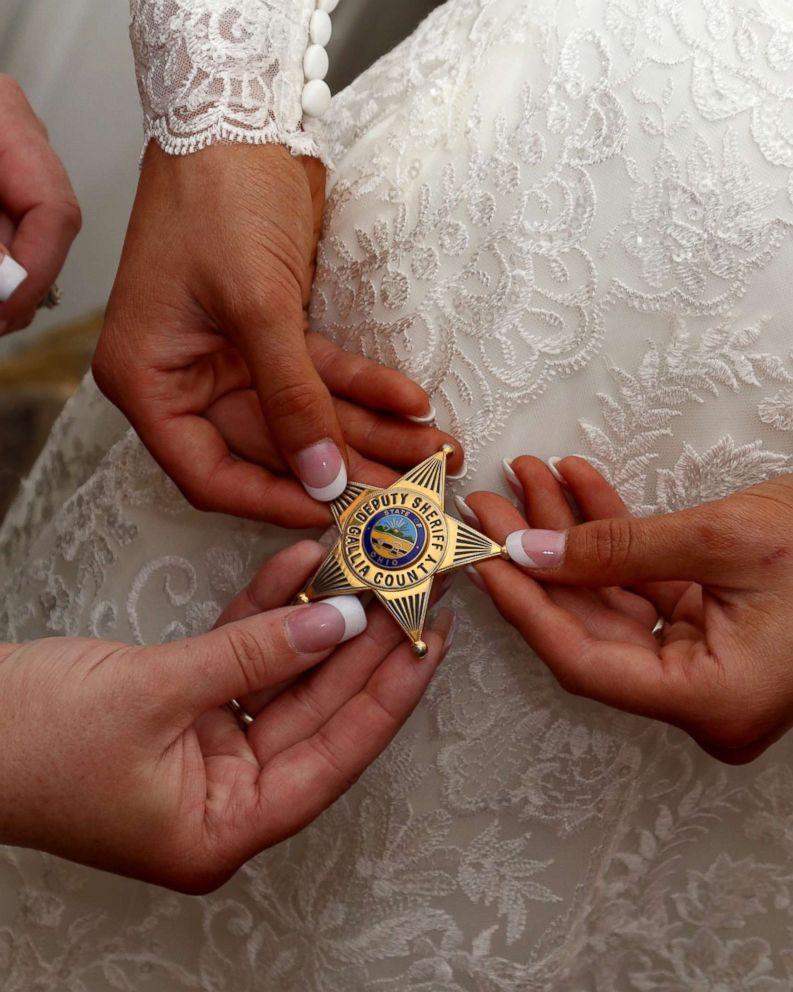 The bride said it was "very, very emotional" for her, because even though her stepdad was there to walk her down the aisle and share her father-daughter dance with her, it was still difficult not to have her biological dad there for the momentous occasion.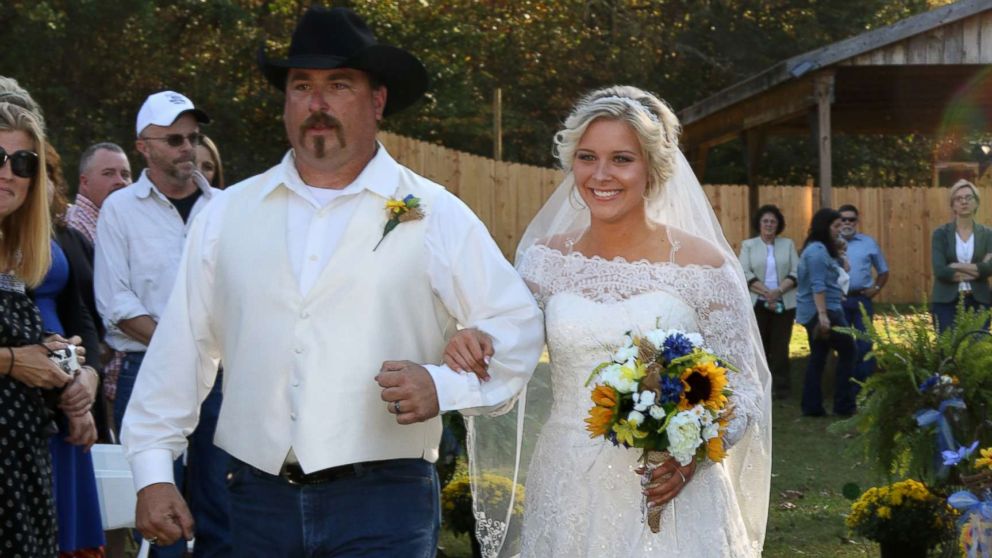 "My stepdad walked me down the aisle and he's really supportive. He's awesome," Wroten said. "But my dad wasn't able to be with me and give me away and dance with me. They said they wanted me to see my dad on my wedding day. That was their goal – to be there for me and to show me how much they love me and appreciate me."
The bride's husband, Dakota Wroten, who also works with Champlin in the Sheriff's department, and the DJ were the only people in on the surprise.
"We're good at keeping things tightlipped, I guess you could say," Champlin said with a laugh. "We were sworn to secrecy. They both knew the magnitude of what we wanted to do. They knew how important it was to keep it a secret for Mikayla."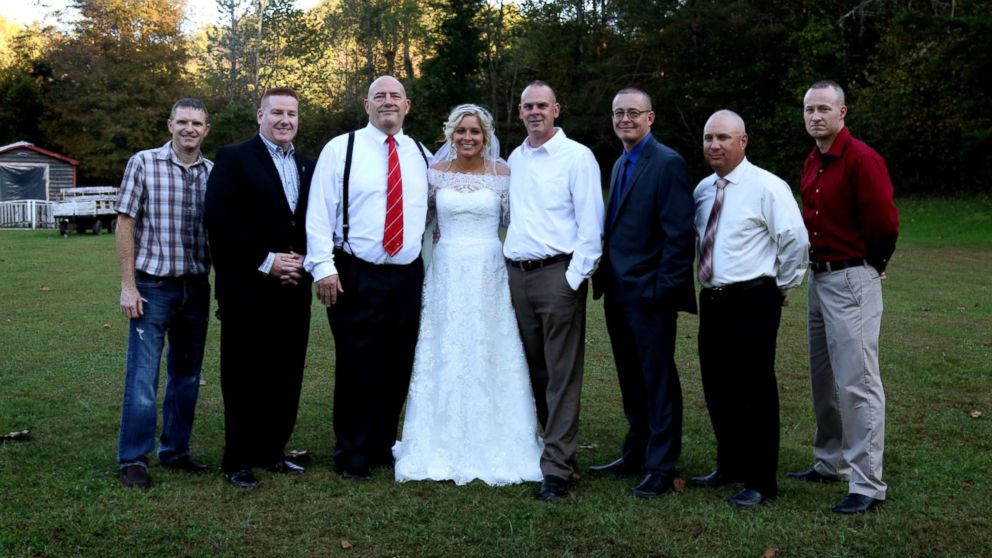 "I'm so appreciative of it and I'm thankful for them," Mikayla Wroten said. "I told every single one of them I loved them and how much it meant to me for them to be there for me."