— -- A mall Santa was so determined to connect with a little boy, he got down on the floor to make it happen.
His mother estimates it took about 20 minutes, but eventually, Erin Deely said her son Brayden, who is six and has autism, smiled and high-fived Santa. Deely said her son knows who Santa is, but "is a little shy when he likes someone."
The Charlotte, North Carolina mom said Brayden hung off to the side by one of the Christmas props at the Caring Santa event at the South Park mall in late November. Then Santa put the snow globe in the photo on the floor. Brayden was fascinated, she said, and made his way over to play.
"Santa creeped down to the floor. Neither of them spoke. Santa began playing with the stuffed animal Brayden brought. All of a sudden, they had bonded without either saying a word."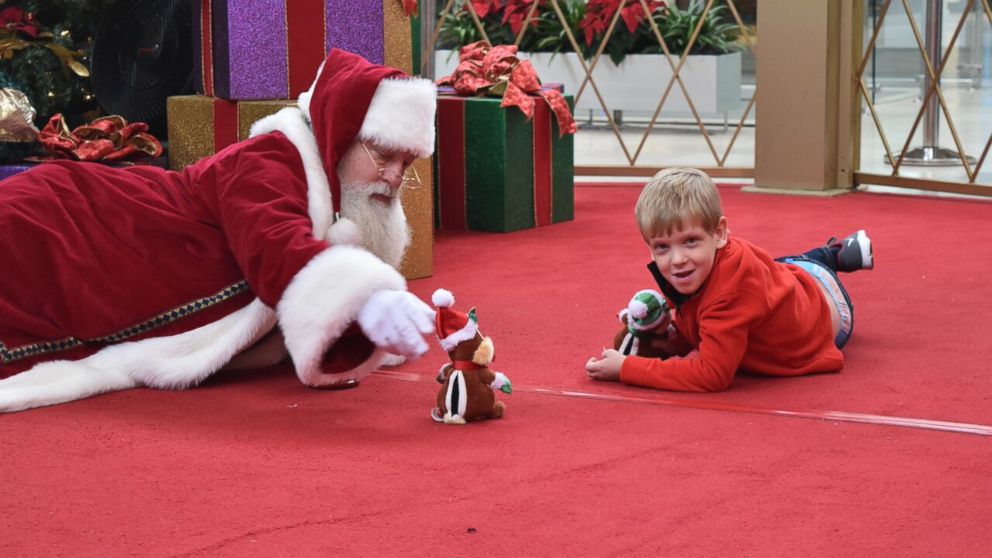 The Caring Santa event the Deely family attended is put on by Autism Speaks along with Simon Property Group, Inc., the Noerr Programs Corporation and AbilityPath. Autism Speaks told ABC News, "Caring Santa is an opportunity to connect with multitudes of families that have children with autism and other special needs, providing a more controlled and welcoming environment. Families can sign up for their own appointments, so that their child can have a calm, stress-free Santa experience."
Deely said, had there been no Caring Santa event, the family would skip the Santa photos all together. "The anxiety, the waiting on the long lines . . . it would be too much for Brayden and for us," she said.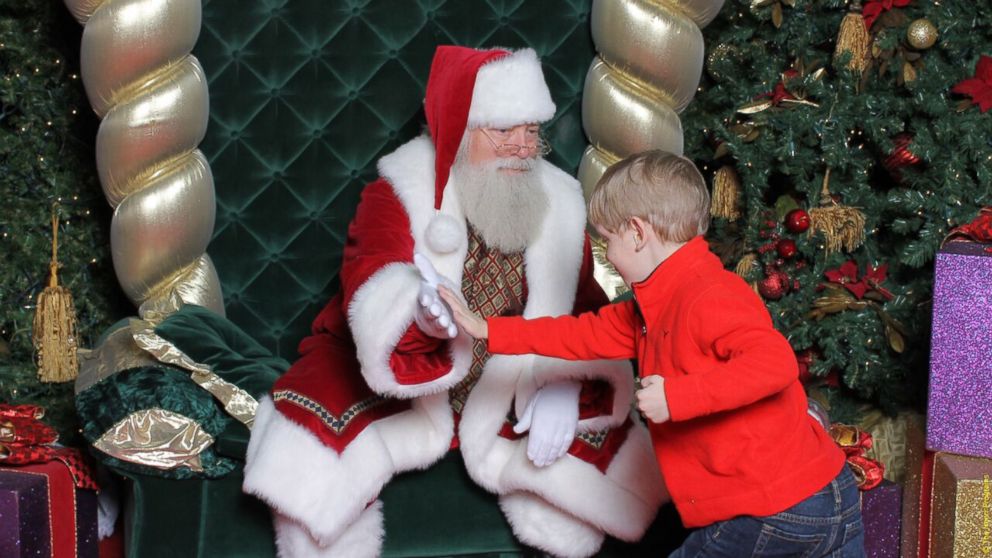 "Brayden doesn't like posing for photos and being told to smile for the camera. This Santa was perfect."