— -- These pups are going Home for the Pawlidays.
LifeLine Animal Project of Atlanta launched its Home for the Pawlidays program this year, and the dogs couldn't be happier.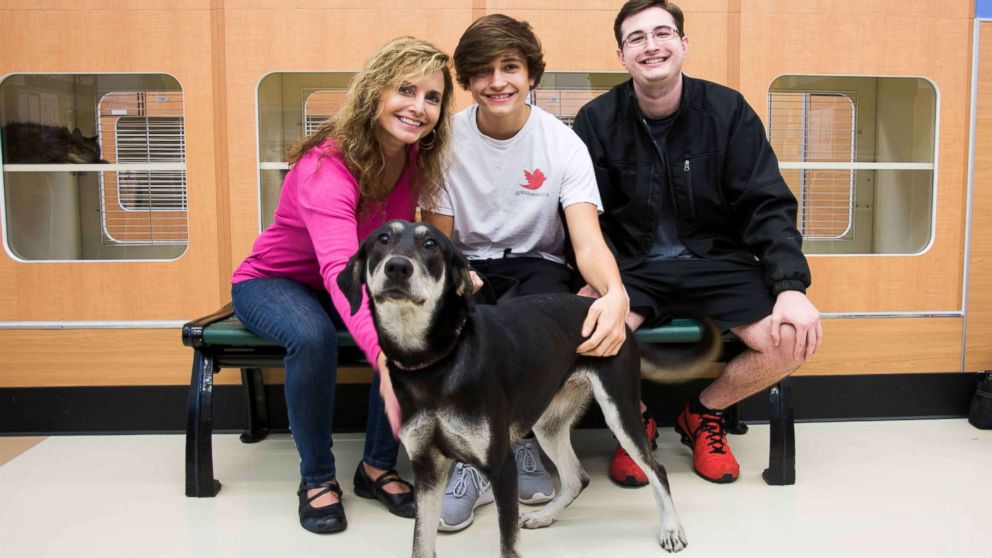 Twenty longer-term shelter dogs from Fulton County Animal Services and DeKalb County Animal Services will get to enjoy Thanksgiving week with foster families.
"I can't tell you how heartwarming it is to see some of them, who've been in the shelter for so long, meet a family and get cuddles and climb up in the car," LifeLine's public relations director, Karen Hirsch, told ABC News. "To see the expression on their face and to see the pictures that some of them have been sending, it's just incredible."
From Nov. 18 to 25, the pups will get a break from the shelter to enjoy their new families.
"We were thinking, everyone gets a break from work, and they should get a break from the shelter," Hirsch said.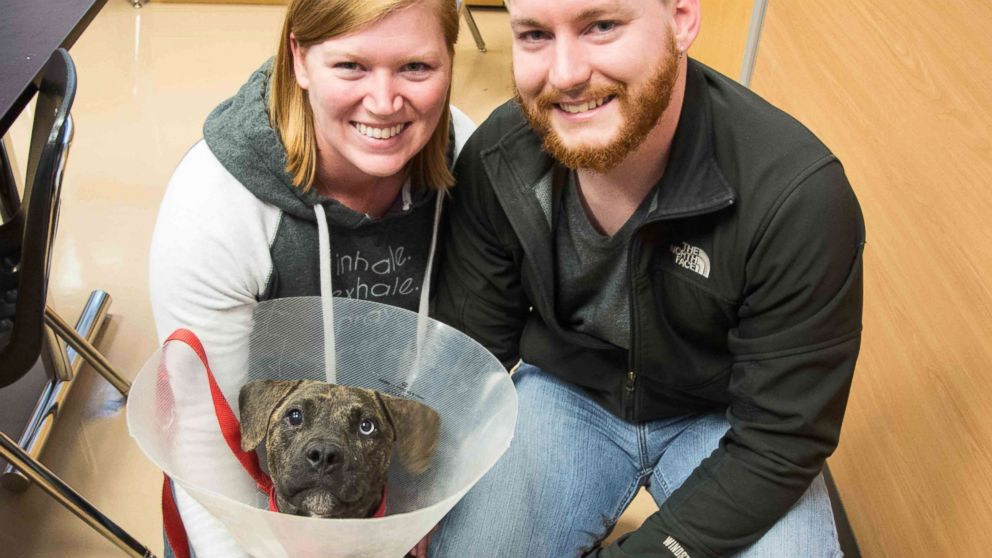 Jackie is currently being fostered by Chi Wai Sperry, who said she'd love to keep her forever but isn't able due to her rigorous teaching and traveling schedule.
"It's going to break my heat to return her to the shelter. She's such a good dog," said Sperry. "People have such a misunderstanding about shelter dogs, especially if they have some pit bull in them. They're so sweet."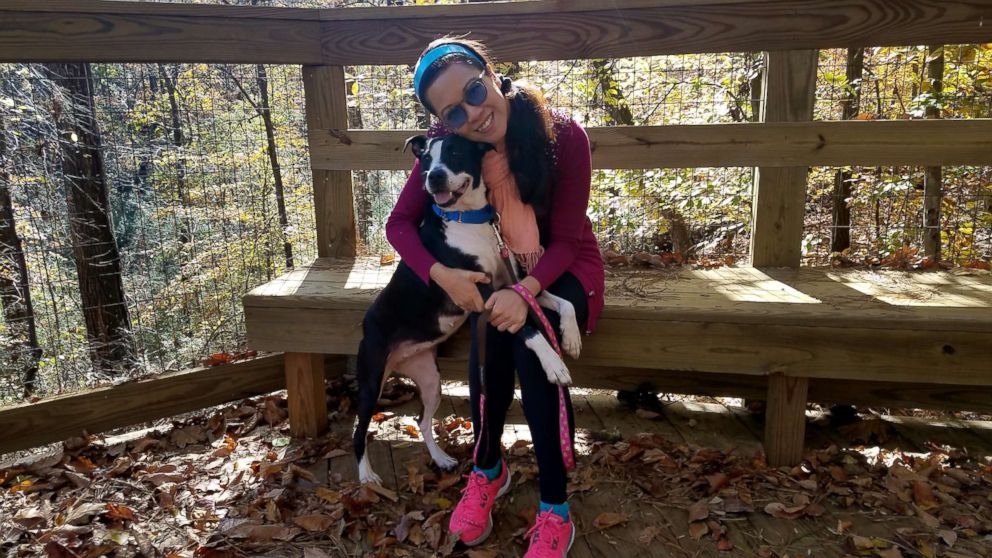 Sperry is a high school teacher who is gone all day, and also travels twice a year to visit her family in Hong Kong. But she said taking Jackie in this Thanksgiving week "is the least I can do."
"They really don't ask for much. She just wants and loves her long walks," said Sperry. "It's perfect because it motivates me to exercise and be outdoors. She motivates me to explore parks in Atlanta I didn't know about. She's the most low-maintenance dog."
Sperry is actively searching for someone with a more flexible schedule to give Jackie a forever home.
"I'm going to start crying. It's not just about her," she told ABC News while fighting back tears. "There's so many dogs that just want someone to take care of them."
Missy is being fostered by Heather Koth, who plans to keep her as long as it takes to find her a loving owner.
"Missy had to be given up by her owner because of serious health issues. I know she must be confused and sad but still has such a resilient spirit," Koth wrote to ABC News in an email. "She is the sweetest girl and has so much love to give, and still is spunky for a 14 year-old-dog. She loves naps and treats, but most of all affection! I am just glad I am able to give her a peaceful and loving place to relax."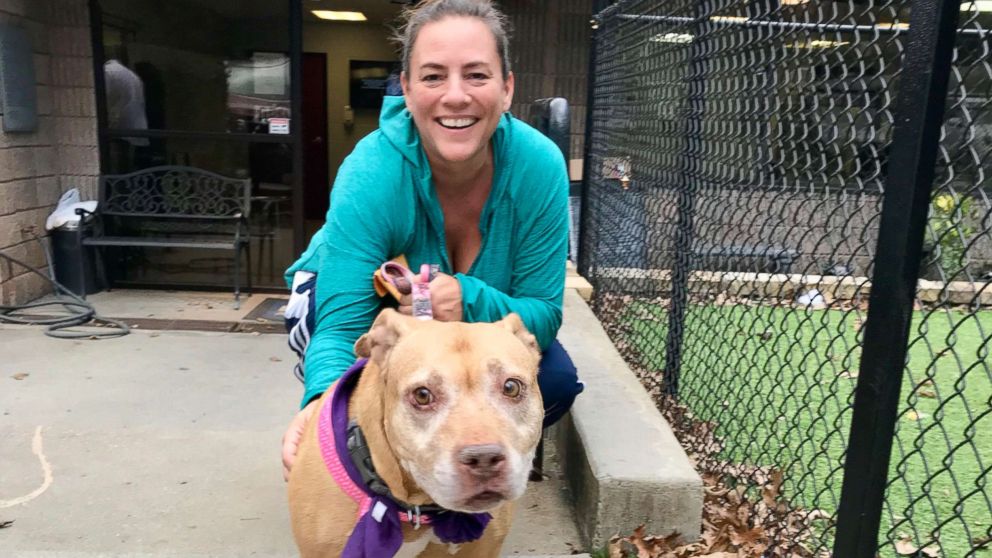 Koth said her friends have also embraced the pup and "she is getting lots of love, which she deserves so much."
"I plan to keep her as long as is needed to find her a permanent home. And who knows, it may be mine," she wrote. "I wasn't planning to adopt a dog right now because of my schedule, but if it can work, I would love to have her as part of my family."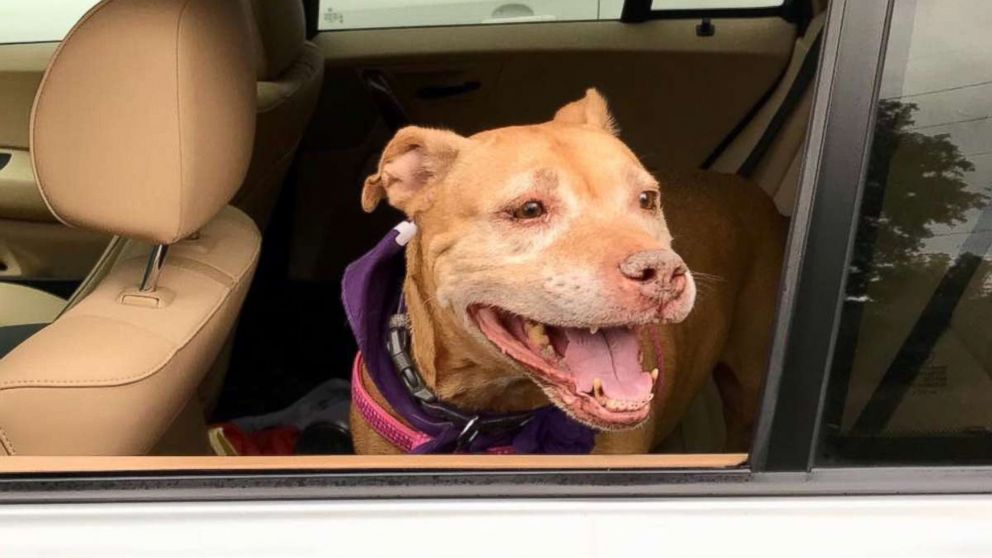 Hirsch said the goal of this project is to find long-term homes for the dogs after Thanksgiving, which so far, seems to be successful.
"That would be our best scenario, and it does often happen," she told ABC News. "People tends to fall in love, and if they do, we will be thrilled. But if not, it will still be a great break from the shelter.