Siblings Abandoned as Babies Find Each Other 50 Years Later
"It was hard to speak," Jacqui Ochoa said of the reunion.
— -- A tearful reunion was made possible last month after a woman who was abandoned as a baby came face-to-face with her siblings whom she never met.
"It was hard to speak," Jacqui Ochoa of Huntington Beach, California, told ABC News. "I dialed the number and I said, 'Is it you?' She paused and said, 'Are you my sister? We were laughing and crying at the same time."
Jacqui, 50, was left on a minister's doorstep in Sherman Oaks on October 19, 1965, when she was 4 days old.
Later that night, an unknown woman called the minister's residence and said, "There is a bundle on your front porch" before hanging up, according to a report by the Van Nuys police at that time.
Jacqui was found wrapped in a bunting, or an infant sleeping bag, together with a sack containing 10 diapers, one undershirt, one pair of socks, baby oil and powder, along with a three-page, unsigned note.
The note stated that the infant was born at 5:00 a.m. on October 15, 1965 and the father's name was David, but he was "not with them." The note also said the mother delivered the baby by herself and the background of the baby was Scandinavian and Jewish and she had two sisters, the report also indicated.
"That's my biggest question -- how do you put a baby down and walk away?'" Jacqui said. "I am a mother of two boys so I don't know how you do that [but] I forgave them [my parents] a long time ago. I just wanted to sit down and talk to my mother [back then] and just let her know that I'm OK ... I forgive her, and I'm OK. I was raised in a beautiful home. My [adopted] parents were wonderful."
Following her abandonment, Jacqui spent time at MacLaren Hall Children's Center in El Monte, California, until she was adopted in 1966 by David and Klara Woods, who had adopted four other children prior to her.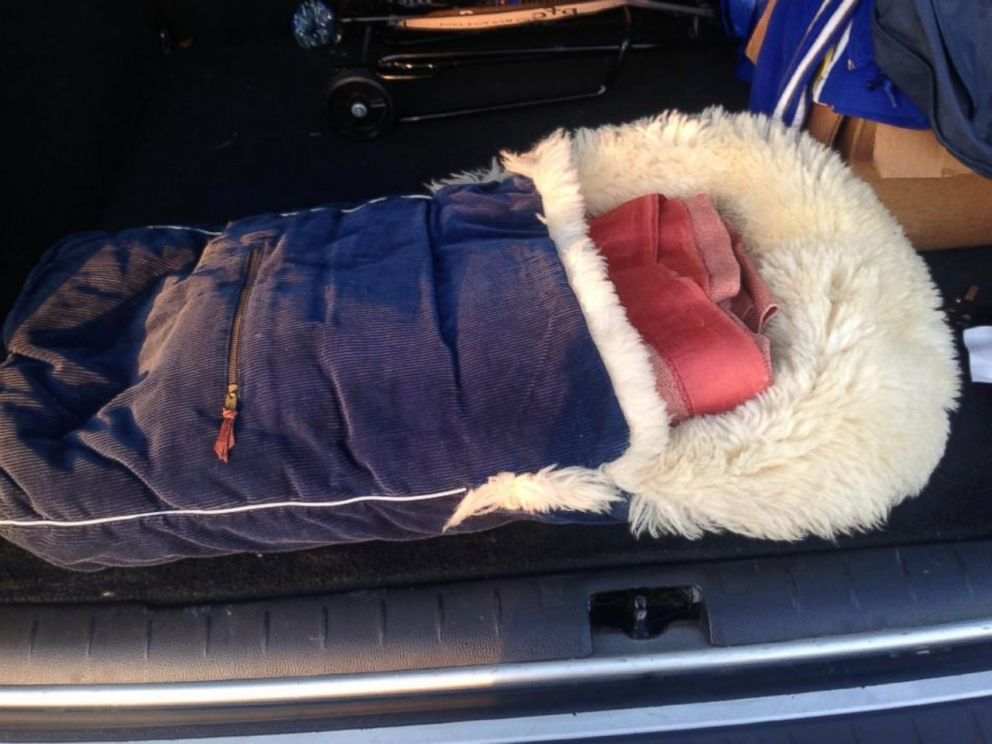 Throughout her life, Jacqui said her new parents had been "very open" with her about that night in October of 1965, even providing her with the The Green Sheet news article about her titled: "Baby, 4 Days Old Found On Porch After Call Made."
Going off the news article and a police report sent to her by the L.A. County Department of Children and Family Services, Jacqui said she was determined to meet her "two sisters" that were referred to in the note that was left with her when she was abandoned.
"It's always been in my mind saying 'I have to find my sister,'" Victoria Costa, 52, of Manteca, California, told ABC News. "On May 15, 2015, I overnighted the papers to Superior Court in Southern California. They matched it up with Jacqui's paperwork that she filed in 1995. That's how the connection was made. Jacqui had already filed the paperwork."
Victoria, Jacqui's lost-long sister, said she began searching for Jacqui after her adopted mother showed her the same article in The Green Sheet -- with the suspicion that the two women may be siblings.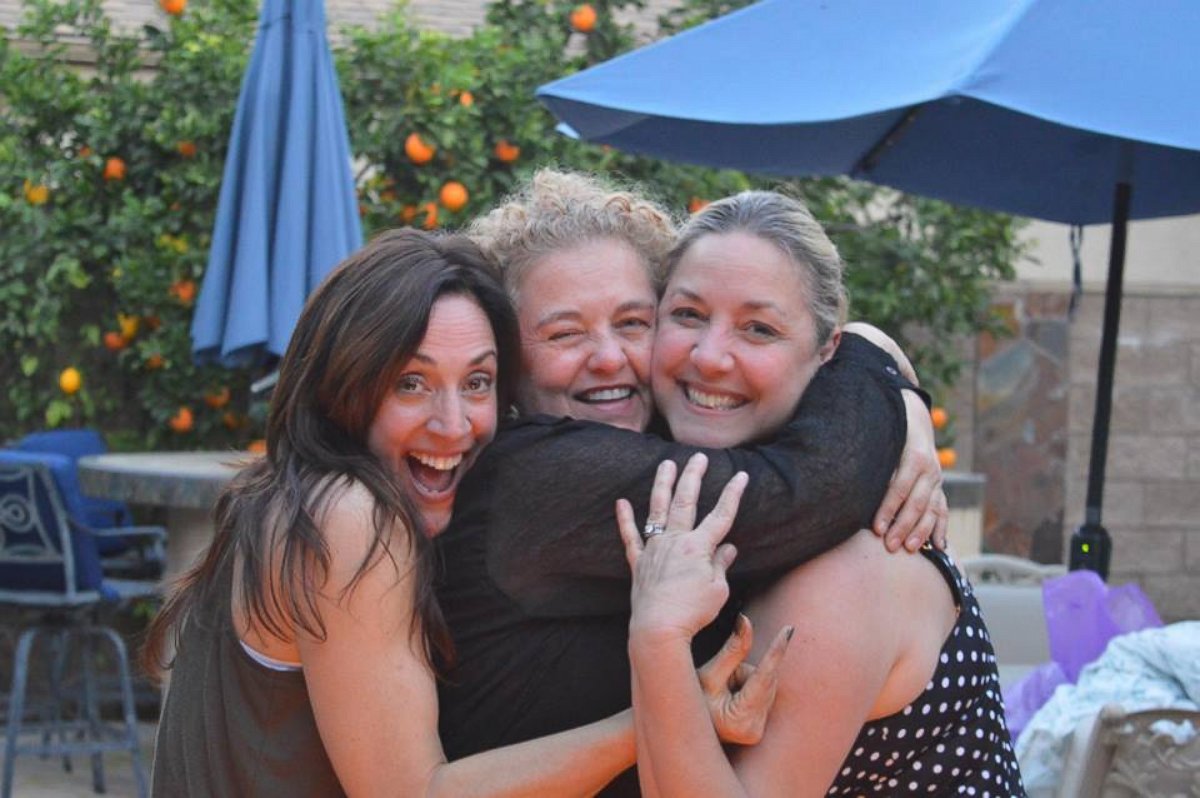 Both Victoria and her brother, Eric Conger, were also abandoned on Jan 23, 1965 -- just nine months prior to Jacqui being left on the minister's doorstep.
"We had notes pinned to each of us and that's also in a newspaper article as well," Victoria said. "The notes said our names and that we needed shots ... we were left in the back of an empty police car."
Victoria and Eric were abandoned in a patrol vehicle at the Foothill Division police station in Pacoima, California before an unknown caller notified officers that two children were in the parking lot inside of a car, according to Victoria.
Victoria was 17 months old at the time and Eric was 2 years old.
"I remember vaguely being with my brother in a back of a car and my brother was holding onto me," Victoria said. "The note attached to me said, 'I'm 17 months old. I want to stay with my brother.' [Eric's] note said 'I'm here because my parents cannot provide a residence or aid. Please let me stay with my sister Vicki."
Victoria said her parents, Lesley and David, were soon arrested after David's father encouraged the couple to turn themselves in to police.
"They didn't do jail time," Victoria said. "They were put on probation and we were given back to them. We lived with them until 1968 when they divorced."
Victoria said her extended biological family told her that her parents did have another child, but her father told them that the baby had died and the subject was rarely brought up again.
She and her brother Eric spent the next few years in and out of foster care and the care of their parents until 1974 when her mother Lesley committed suicide and her father David (who died in 2015) gave up his rights to his two children, she added.
Foster parents Ann and Ben Conger then adopted Victoria and Eric when they were 11 and 12 years old.
"I don't recall ever thinking 'Why did they [Lesley and David] do this?" Victoria said. "The way I look at it is I think they both had issues, but I think they did the best that they could do with what they had at the time. I know Lesley loved us. I don't really think that there's anything to forgive on my part because I've never really been mad about it. There was more people to love because we had our foster family ... and we had our real family. It was just my normal."
Like her sister Jacqui, Victoria said her adopted parents always made her and Eric well aware of where they came from.
But it was the similarities in the 1965 article her adopted mother saved about a nameless baby left on a doorstep that, she said, always had her wondering.
"The clues in the note that was left with Jacqui were so close to our information ... the thing that was throwing us off was how the note said she [Jacqui] had two sisters," Victoria said, adding she believes her biological mother fabricated that information to evade police.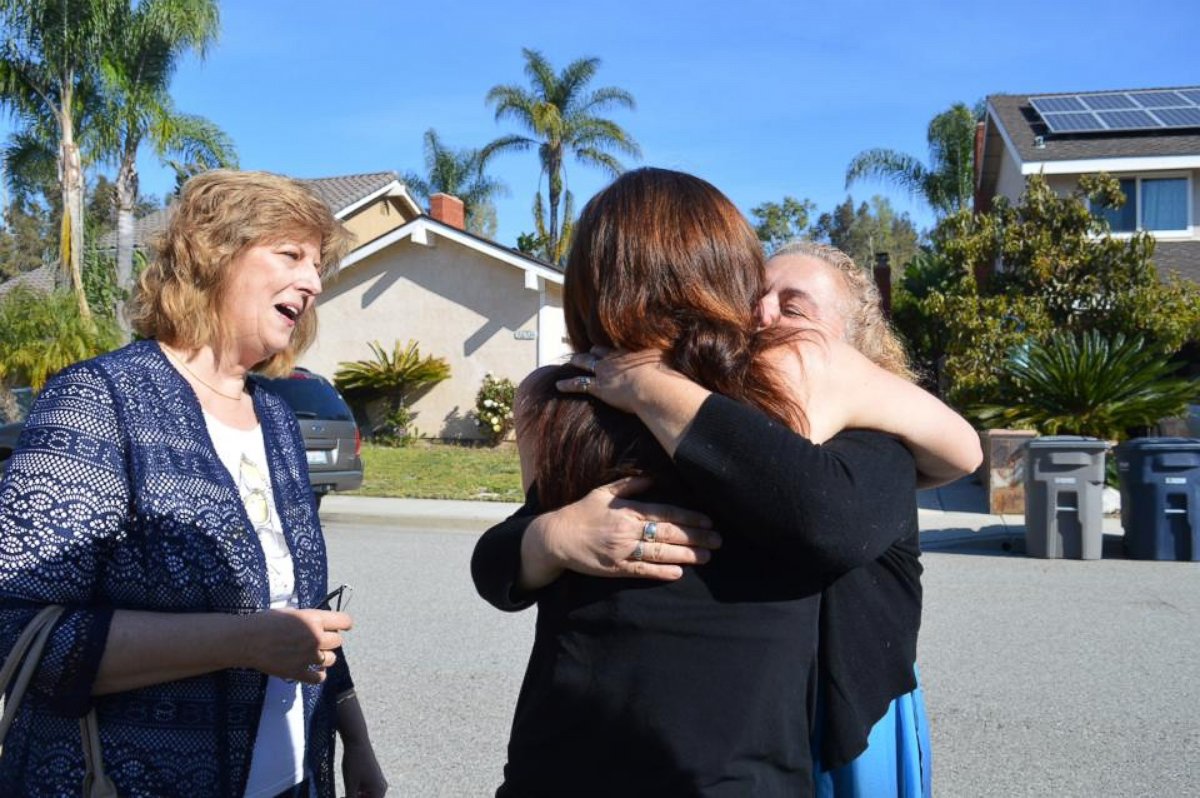 Last May, Victoria filed paperwork with the Superior Court of California post adoptions. The file sat on a judge's desk for nine months until Feb. 22, when Jacqui made the emotional call to Victoria.
"It is quite unbelievable that we were able to do it," said Clare Naughton, a social worker with the L.A. County Department of Children and Family Services. "I don't really know how to explain it other than it's just a miracle."
Naughton, who helped reunite the women, told ABC News that Jacqui was searching for her siblings 10 years prior to Victoria filing her paperwork.
When Jacqui's case was pulled from the archives, the same news article from The Green Sheet that Victoria held onto for 50 years was included in her file.
On Feb. 26, Jacqui, Victoria and Eric were reunited in Lake Forrest, California, at their half-sister Katrina's house, who is their father's daughter from another marriage.
"As wonderful as it was for me and how cool it was that we found each other, it was really a lot for Jacqui to take in," Victoria said, laughing.
"Jacqui wondered why she was given up [because] she could only go by the note that was pinned to her," she added. "... I wanted to tell her, 'We were abandoned too. It's not your fault ... our parents did that.' My concern was, 'Did she have a good life?' And she had a wonderful life."