Singer with alopecia inspires 4-year-old girl with same disease during inspirational performance
Keya Trammell was performing at Pembroke Days in Illinois.
September 7, 2017, 6:29 PM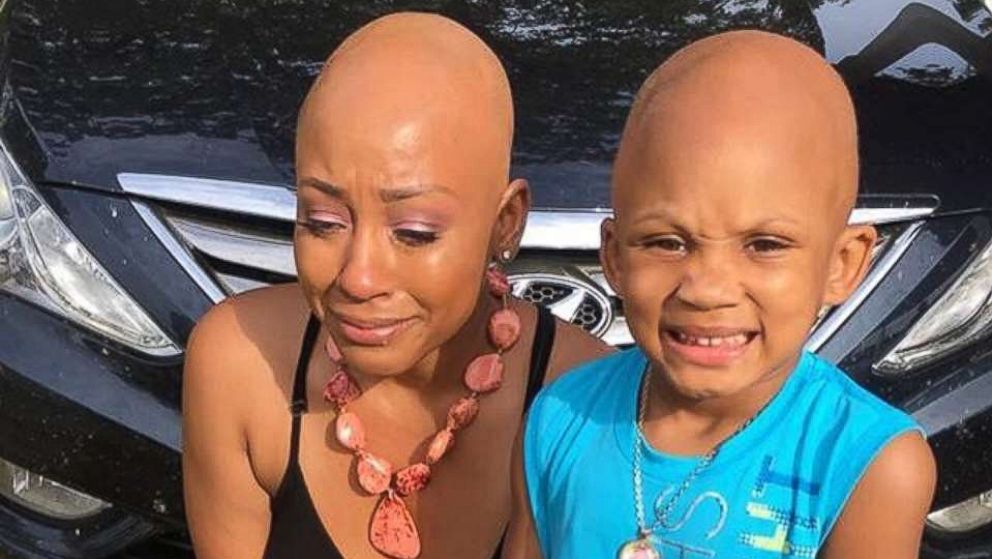 — -- An Illinois singer with alopecia inspired one 4-year-old with the same disease while performing an inspirational song of acceptance.
Keya Trammell was onstage performing her song "Next to Blow" at Pembroke Days, an annual community festival, in Illinois.
While singing the upbeat inspirational song, Trammell, 25, who was diagnosed with the autoimmune skin disease when she was 2 years old, was inspired to say a few encouraging words to the audience.
The singer told ABC News a message was in her heart, especially after she spotted a little girl who was also bald. She had a hunch that perhaps that young girl had alopecia too.
"I began to take my hat off onstage and I speak about me having alopecia and how having alopecia made me feel doubt," she recalled. "I said, 'If I can't grow hair then how can I create the things that I want in life?'"
Trammell said she saw the little girl's mother begin to cry.
That woman was Robyne Glass, whose daughter Zion has alopecia as well.
"It was just a very inspirational moment for me and Zion," Glass said of the performance. "That was an experience I will never forget."
Glass continued, "I was overjoyed just to see someone else that has been where my daughter is going to go and to have another female -- especially another Christian female -- that I can reach out to and that she can reach out to that just made my day."
After the emotional performance, the Glass family approached Trammell.
"I just break out in tears -- the ugly cry," the singer recalled of the meeting. "I just look at Zion and say, 'You are so beautiful. You're just so beautiful!' She was kind of like, 'Don't cry.'"
The moment was captured in a photo that quickly went viral on Instagram, with more than 14,000 likes.
Trammell said she cried because she knew what it was like growing up without seeing someone dealing with the disease.
"For her to look at me that way was an honor. It makes me want to fight for awareness for alopecia and also create opportunities for people with alopecia concerning confidence and beauty," she said.