— -- One Missouri college student wanted to do something special for her grandmother, who adopted her and her four siblings when they were in foster care. So when Jordan Stiers, 20, won $10,000 in prize money, she handed it over to her "Nana."
"I was speechless," said "Nana" Roxanne Edwards, 59, of Independence, Missouri. "I was like, 'Oh no, she can't do that.' I was totally flattered that she feels that way about me because I don't expect anything from them. I just try to teach them life lessons. I hope that a little bit of what I say sticks and obviously it did with Jordan."
"I'm very pleased with the way she views the world and always wants to help someone," she added. "She's very compassionate."
Stiers and her siblings Miah, 18, Skyler, 17, Arian, 14, and Jeremiah, 11, were adopted on Nov. 22, 2013, by Edwards, their paternal grandmother.
"She is the light of my life," Edwards said of Stiers. "All the kids are."
Stiers, a sophomore at University of Kansas, won the lottery for a chance to win $10,000 at "Late Night in the Phog" -- an event marking the start of the school's basketball season.
On. Oct. 1, Stiers selected Brennan Bechard, director of basketball operations, to be her shooter. Bechard made the shot from half-court, and basketball head coach Bill Self wrote the check that night, with over 16,000 people in attendance.
"I was not expecting this to ever happened, of course, but I have always thought, 'When I become rich and famous' or even just getting a career, I always thought about doing something for her because of everything she has done for us," Stiers said. "I just knew I wanted to help her in some way...she took care of five kids and it wasn't even her responsibility and that means the world to all of us."
Self told ABC News that Stiers was emotional after the shot.
"I think she was in shock when it happened because she knew what was at stake," Bill Self told ABC News. "After she won it, she even looked at me and said, 'Did I win? Is that for me?'"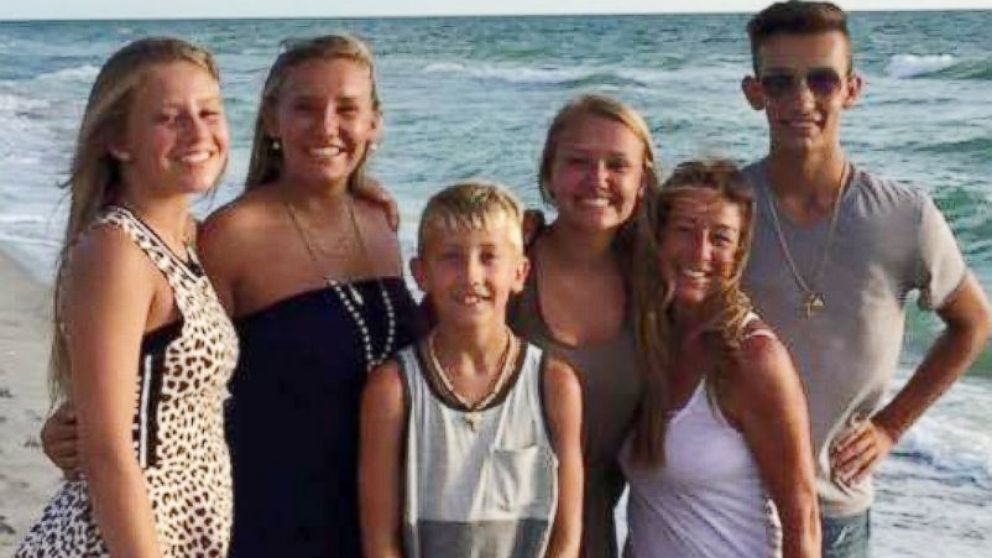 After receiving her prize, Stiers decided she'd give the money to her grandmother to help her take care of Stier's younger siblings. "They are my world so anything I can do to help her and my siblings is my goal," she said.
"I am very proud of her and the woman that she has become," Edwards said of her granddaughter. "I can't believe that she would do something like that for me, well, I actually can, but I am so blessed to have all these kids in my life. We are there for each other."