— -- A set of newborn triplets were the talk of their Tennessee hospital this year, after tipping the scales at a combined 19.6 pounds at birth.
Jack, Stella and Luke Tipton arrived in that order, weighing 7 pounds, 4 ounces; 6 pounds, 3 ounces; and 5 pounds, 9 ounces.
The siblings missed the world record mark for heaviest triplets by 2.4 pounds.
"We were shocked," mom Kate Tipton of Knoxville told ABC News today. "They weighed Jack twice. He was first. They thought, 'That's not right. He can't weigh 7 pounds, 4 ounces as a triplet.' There was so much noise and excitement and disbelief."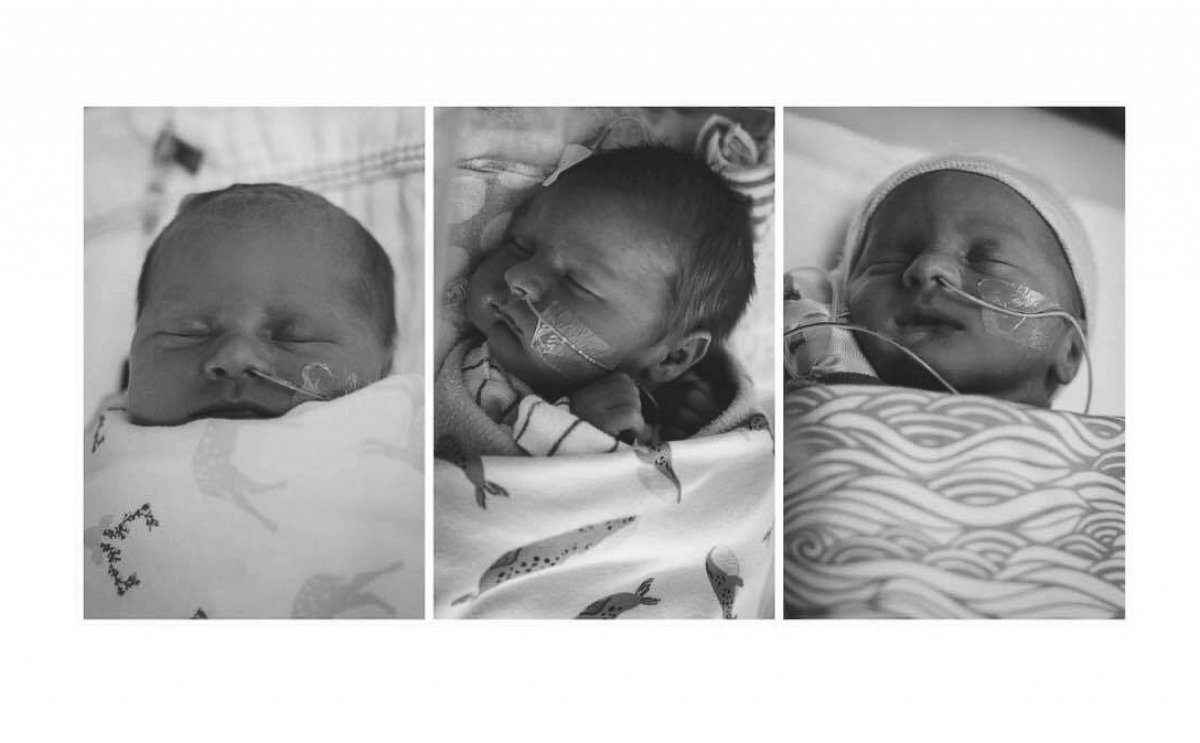 Jack, Stella and Luke arrived in March but only recently did Tipton's doctor suggest that she look into whether or not her kids had broken the Guinness World Record for the largest triplets.
To her surprise, Tipton's triplets were just 2.4 pounds shy of the title.
The heaviest triplets on record tipped the scales in 2004 at a combined weight of 22 pounds in California, according to Guinness.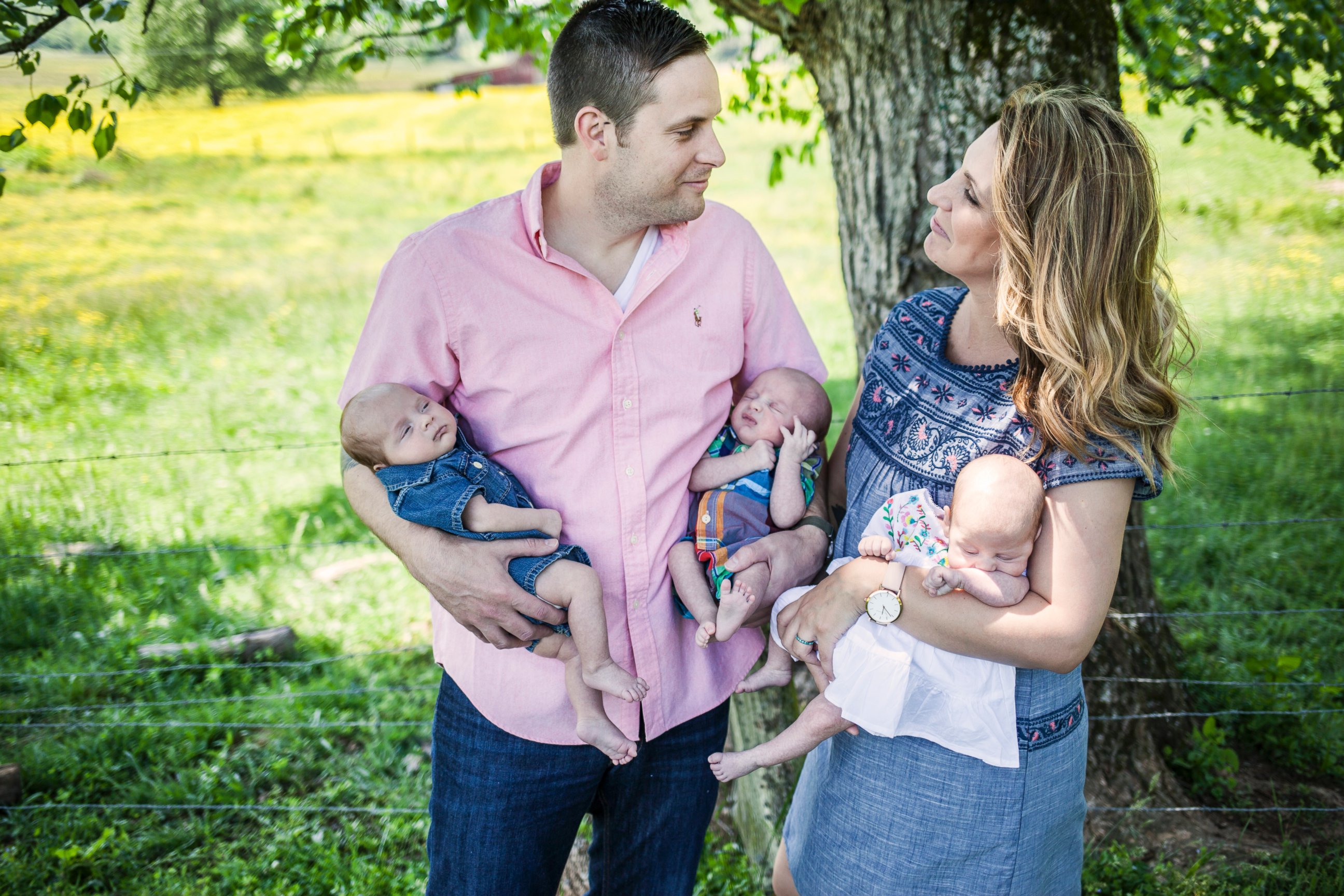 "I look back now and I said, 'Wow, what if I had been pregnant another week?'" Tipton joked. "But, I did not want to be pregnant any longer. They were the biggest in the history of UT Medical Center."
Tipton's doctor Mark Hennessy told her this was the first time in his 25 years of practice that he'd ever delivered or seen triplets of this size, she said.
Tipton and her husband, Caleb, have two other daughters, Sophia, 9, and Aubrey, 8.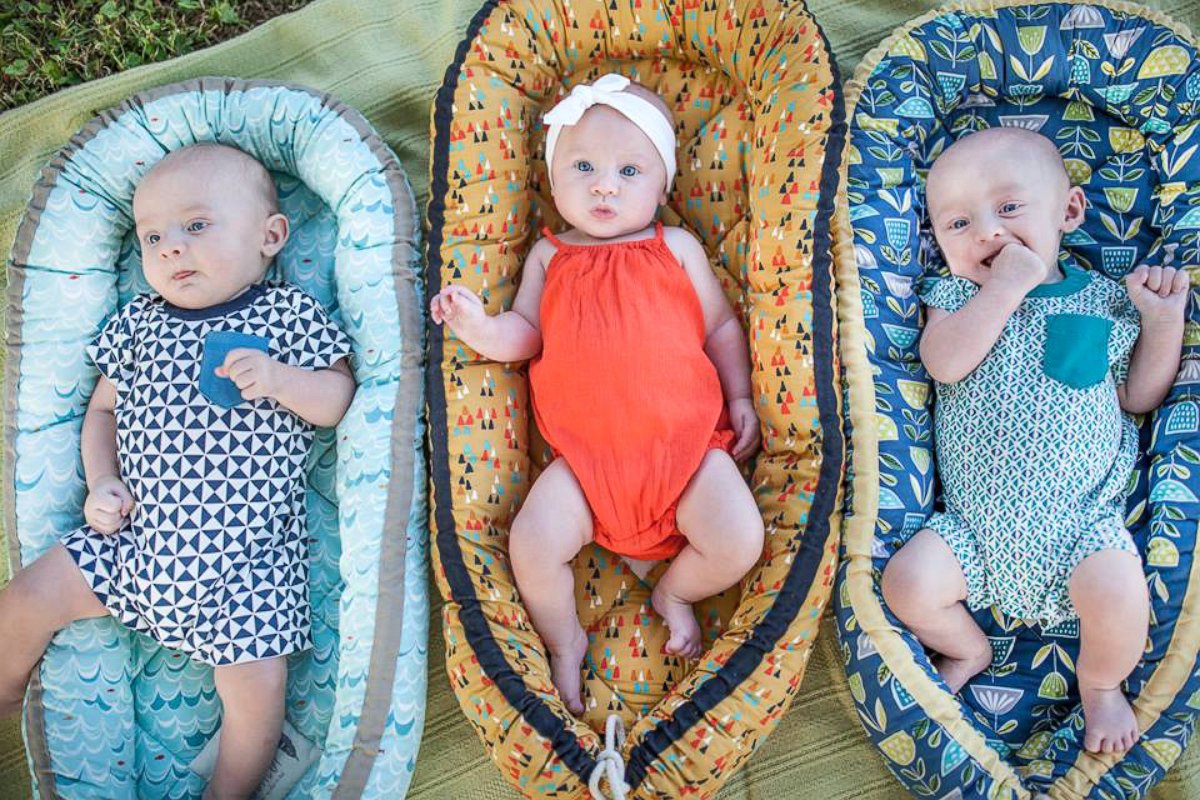 The Tipton triplets go through about 30 diapers and 115 fluid ounces of formula a day. That's $500 a month to feed the "little" darlings.
The mom of five is enjoying the beautiful chaos of motherhood, she said.
"It's really, really exciting," Tipton said. "The days are busy. If I got up in the morning and made a list of everything I would have to do, I would probably have a panic attack, but I meet their needs and time passes very quickly. They are a lot of fun."