The unofficial kickoff to summer –- and thus grilling season –- is just days away, and as everyone talks about weekend plans and barbecues. It's no surprise to see that conversation continue onto Twitter.
So what food has everyone buzzing? Twitter compiled data for the most-Tweeted-about recipes during the weeks before Memorial Day, and all the heavy hitters such as chicken, ribs and burgers are on there. Scroll through to see what topped the list. Plus, we've handily paired the top 8 dishes with tried-and-true recipes from the "GMA" recipes archive – since you were asking and all.
8. Beef: Rachael Ray's Steak and Potato Kebabs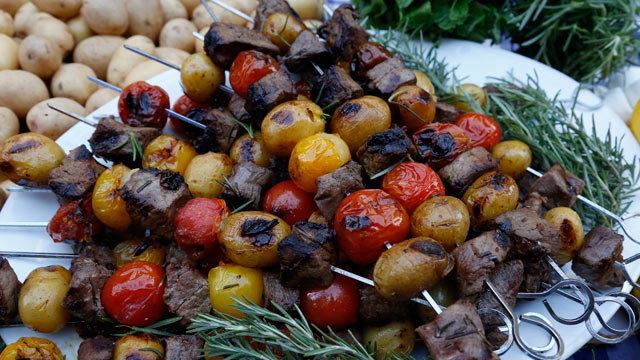 7. Grilled Steak: Mario Batali's Grilled Skirt Steak with Cherry Barbecue Sauce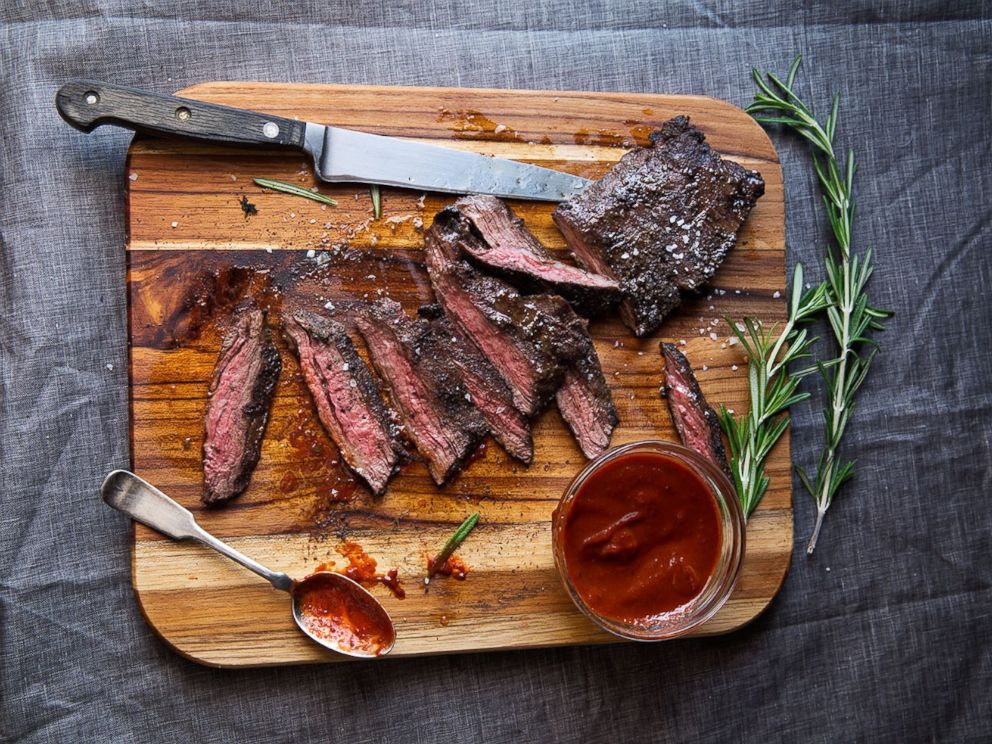 6. Grilled Pizza: Emeril's Grilled Pizzas with Prosciutto, Pesto, and Taleggio Cheese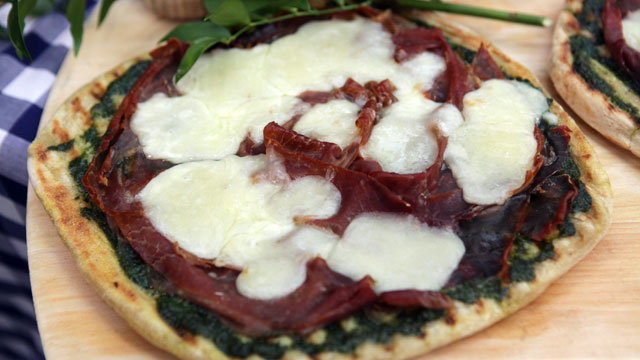 5. Hot Dogs: Richard Blais' Haute Dawg with Brisket Chili, Pickled Onions and Pepper Jack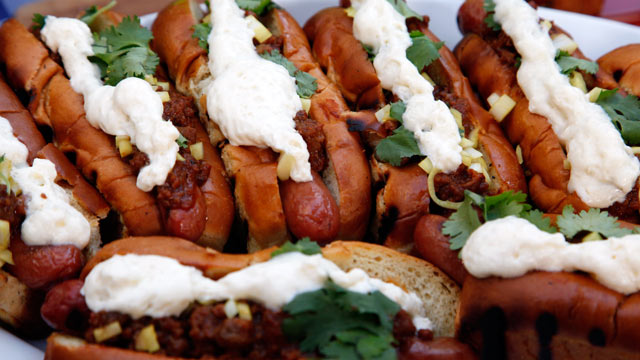 4. Burgers: Emeril's Bacon and Cheese-Stuffed Burgers with Green Peppercorn Mayo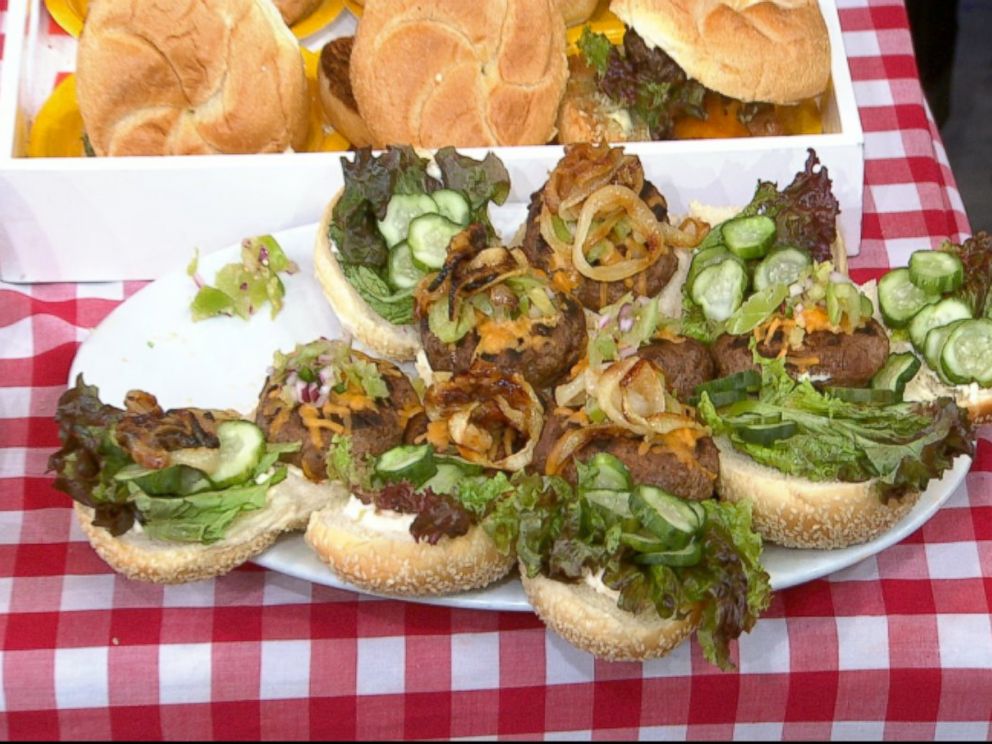 3. BBQ/Pulled Pork: Emmitt Smith's Texas BBQ Pork Tortilla Wrap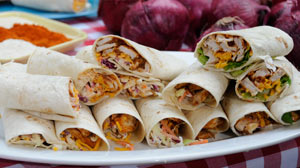 2. BBQ Ribs: Fabio Viviani's Balsamic Kansas-Style Ribs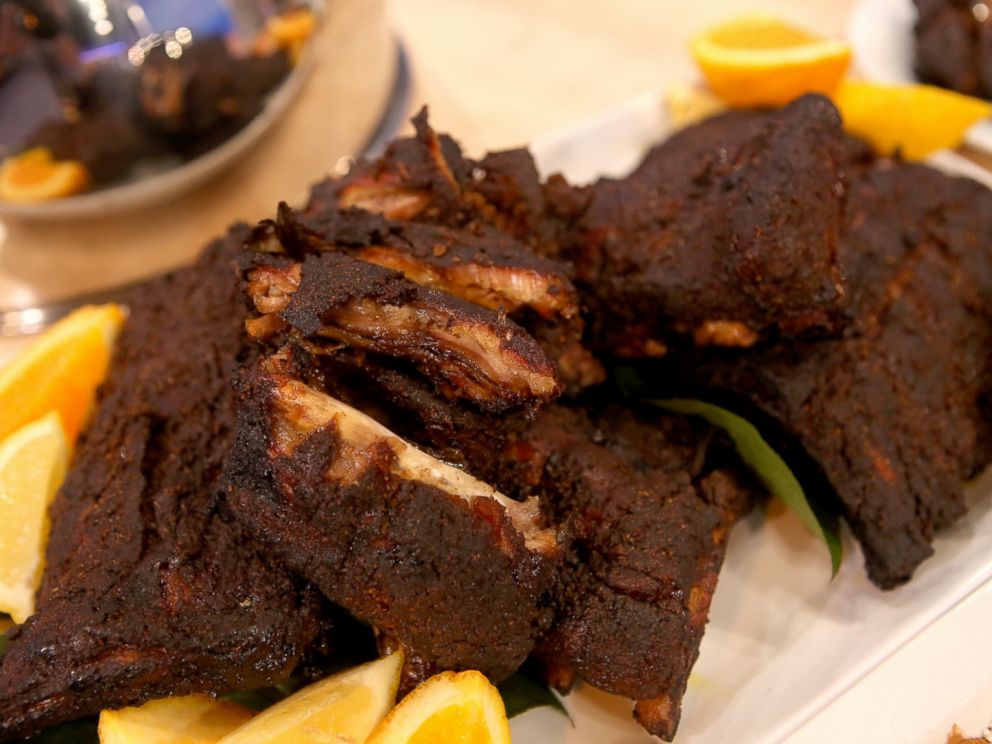 1. Grilled Chicken: Anne Burrell's Grilled Chicken with Dijon and Meyer Lemon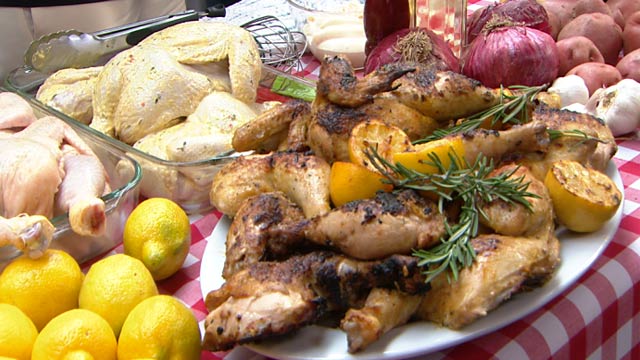 For even more barbecue fun on Twitter, check out some of the most-followed barbecue-related accounts such as @SmokeInDaEye and @BarbecueRecipes.