A train conductor recently saved the life of a stowaway cat he said he found "frozen in ice and snow" under the engine of a train at a station in Canada.
The conductor, Brad Slater, told ABC News that he found the feline this past Sunday while performing a routine inspection on a train that had just arrived at Wainwright.
"I was making sure everything was OK, when I heard the most heartbreaking cat cry I've ever heard," Slater said. "With my light, I eventually found the little guy frozen in ice and snow under the engine above the wheels."
Slater said he thought it was "a miracle" the cat was alive -- especially given that temperatures had been around minus 40-degrees Fahrenheit, and the train that the cat was found on had traveled for 12 hours more than 400 miles from Melville, Saskatchewan.
After coaxing the cat out from under the engine, Slater said he took the cat to his home, which he shares with his wife and three other cats.
There, Slater said he nursed the cat back to health. He also nicknamed the cat "Q-199," after the identification number of the train he was found on.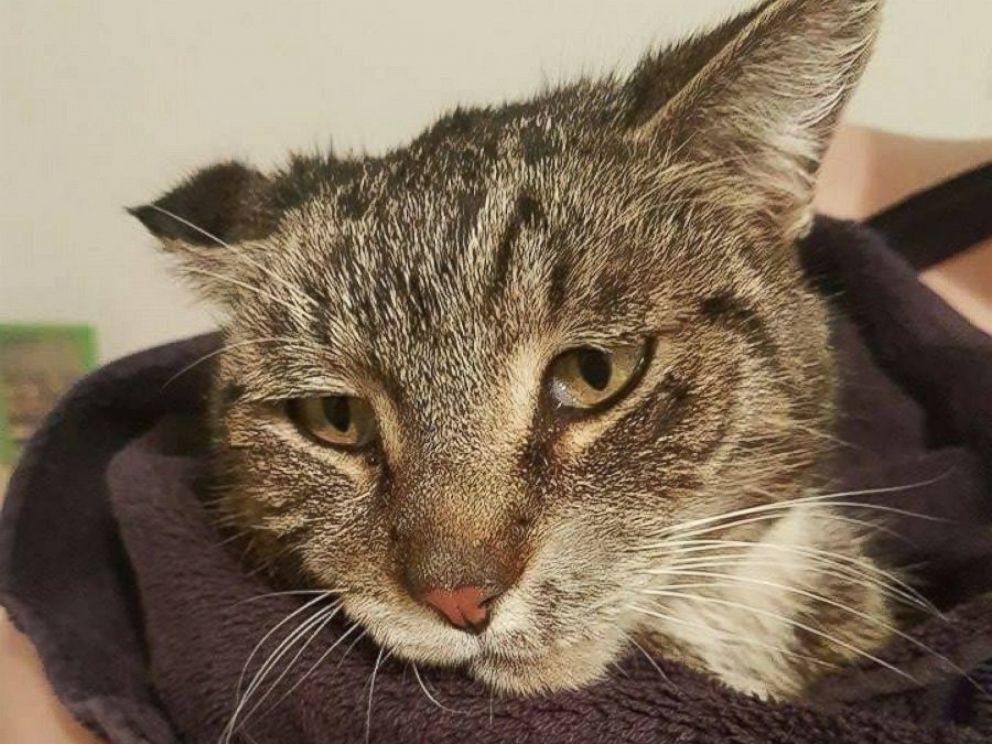 Slater said he peeled ice and snow off "Little Q," gave him food and water and even took him to a vet.
Though Little Q did not have a collar or microchip, Slater said he believed the cat was likely a house cat because of how "friendly and docile" he was. So the conductor shared his story with news outlets in the hopes of finding the cat's owner.
After seeing the story on the news, Brent Hahn and his wife Lynn Hahn called Slater on Tuesday, claiming that the cat was theirs.
The Hahns are from Melville, Saskatchewan, where the train that the cat was found on had originally traveled from.
Lynn Hahn, 59, told ABC News that Little Q is actually "Tiger," and that she and her husband have been looking for him since late November.
"We were devastated, and our grandchildren were so upset," she said. Lynn Hahn added that she believed Tiger escaped to a train station just a half a mile from the farm she and her husband live and on.
"What's funny is that I actually picked up Tiger as a stray at a train station during my days working for CN [the Canadian National Railway Company]," she said.
Kate Fenske, a media relations lead for CN, confirmed to ABC News that Lynn Hahn and her husband were retired CN employees. Fenske added, "It's amazing. It's like the story has come full circle."
Lynn Hahn said that she now plans to take a train on Thursday to Wainwright, where she will meet with Slater and confirm that Little Q is indeed her beloved pet cat, Tiger.
She noted that her train will be taking the same route that Tiger likely took -- a journey nearly 12 hours long across over 400 miles of Canadian prairie, from Melville, Saskatchewan, to Wainwright, Alberta.
"It'll be quite the adventure, but we look forward to getting him back home," she said.
Slater told ABC News that letting go of the cat will be quite difficult for him since he's "gotten very attached," but he said the photographic evidence the Hahns have provided him with made him "pretty confident" that Little Q is indeed their Tiger.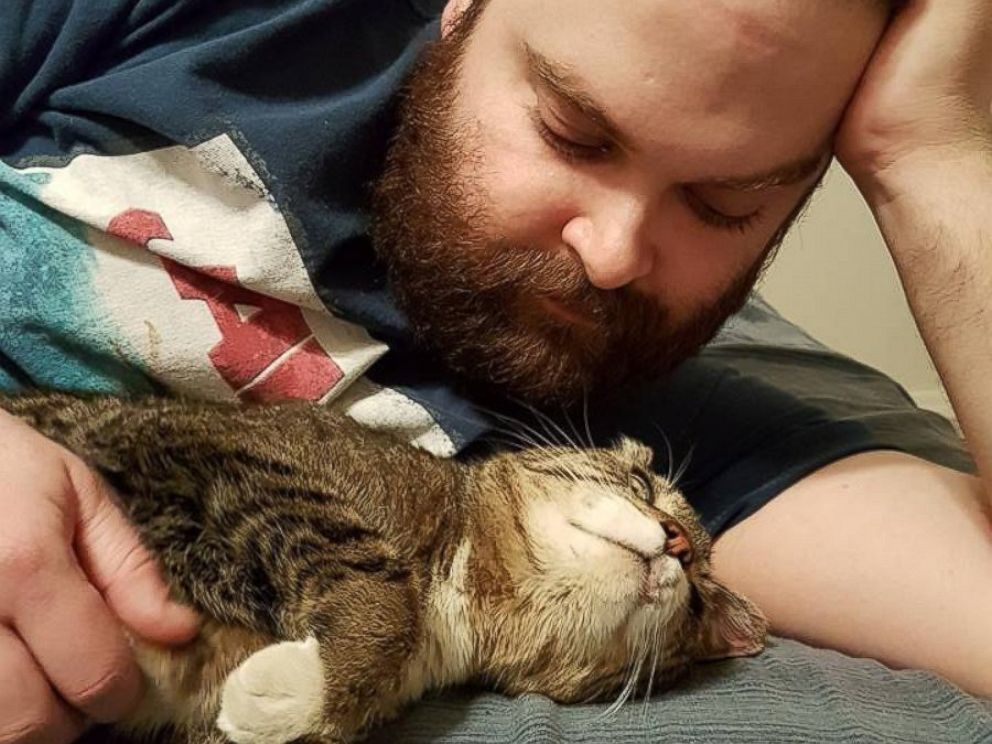 "I'm just happy he's getting a second chance at life," he said. "The conditions I found him in, I didn't think he could survive. It's a miracle. There's no other way to put it."