Blame it on Justin Timberlake's "Suit and Tie," the remake of "The Great Gatsby" or Daniel Craig's 007. Whatever the reason, 2013 has seen an increase in men choosing formal wear for weddings, industry experts said.
"Classic weddings made a big comeback on the wedding scene this year and we couldn't love it more," said Abby Capalbo, managing editor of the popular wedding blog StyleMePretty. "Is there anything better than a man in a tux? We can't think of much."
The tuxedo, which celebrates its birthday today after making its debut in 1886 at a ball in Tuxedo Park, N.Y., is a classic go-to, said designers. But that doesn't mean it hasn't evolved. Modern grooms are choosing to personalize their formalwear with embellishments and variations in color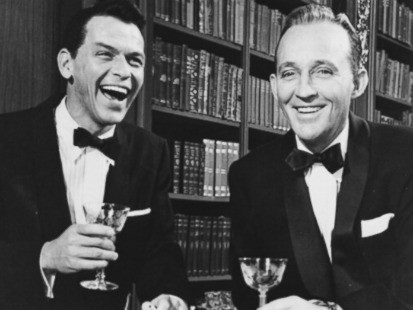 "The trends we are currently seeing are very traditional, modern and streamlined," said Adam Schoenberg, co-founder of sartorial accessories label
hook+ALBER
T. But for 2014, he predicted a little more flourish.
"The classic tux will continue to be popular. However, men are starting to experiment more with the complements," he said. "We will see bow ties and ties in rich colors, hand-painted fabrics and luxe materials like leather, feathers and deep velvet."
One look that is not encouraged is anything that resembles a penguin suit.
"Unless it's a costume party or you're on "Downton Abbey," avoid tails," said Schoenberg. "For grooms it's all about complimenting and not taking away from your bride or groom. Keep it simple and go for classic black, and never wear a shiny vest."
Capalbo told ABC News that she has seen a range of interpretations when it comes to dressing the wedding party, and that men should feel encouraged to mix things up.
"As long as grooms take a stylish approach to their wedding attire, there is little that is out these days," she said.