Woman Reveals Story Behind Photo of a Man Cleaning Off Arlington Cemetery Headstone
Woman reveals story behind a photo of a man cleaning her father's headstone.
December 14, 2015, 8:35 PM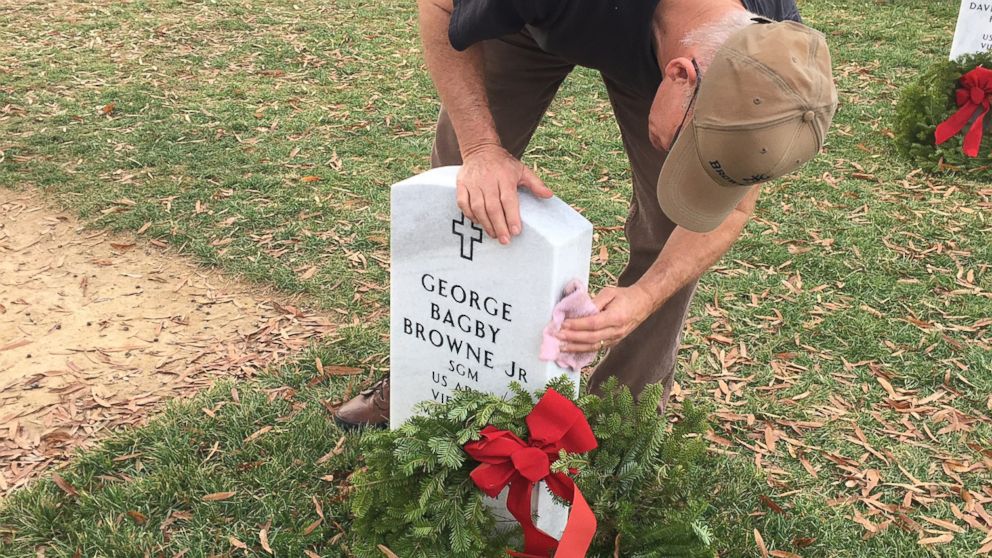 — -- A woman said she was beyond touched when a man, who lost his son, offered to clean her father, veteran George B. Browne, Jr.'s tombstone in Arlington National Cemetery after he passed away last December.
That man was Wayne Eure. His son Ronald's headstone was only two sites down from where Tiffany's father laid to rest in the Virginia cemetery. Ronald, a staff sergeant in the Army, passed away in May from esophageal cancer, according to Shorter Funeral Home, which buried him in Farmville, Virginia. He was 31.
George died after retiring with over 30 years of service, according to Tiffany, having served in the Army and later the D.C. Army National Guard.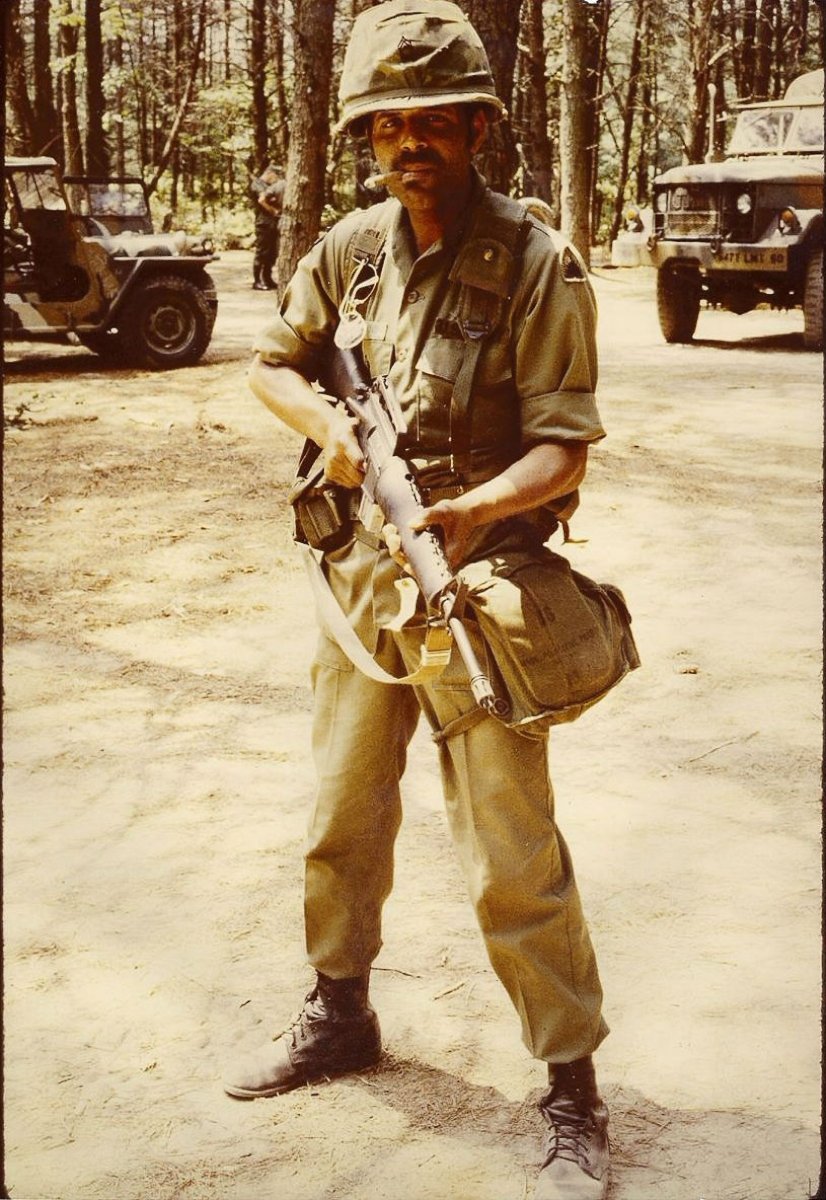 "Mr. Eure came over and he just started talking to us," Tiffany recalled. "I wasn't paying attention to him at first, but then he had this cloth in his hand. We had a brief conversation with him and he started telling us that he and his wife drove up from Farmville to volunteer to help lay wreaths. They had been there all weekend."
Wayne and his wife Joyce were just two of 70,000 volunteers who descended on Arlington National Cemetery last Saturday, laying over 200,000 remembrance wreaths. Thanks to Wreaths Across America, a non-profit organization, over 900,000 wreaths were placed for U.S. service members in thousands of locations across the nation on National Wreaths Across America Day.
"My father's stone was a little dusty, but I watched him clean it. He was meticulous about it," Tiffany continued. "He just took his time. All it took was splashing a little water and that cloth."
The 35-year-old D.C. resident added that what Wayne did last Saturday "reminds you what love is. It's one of the better parts of humanity."
Tobin Slaven, Wreaths Across America's Communications Director, said Tiffany's story is just one of the many he's heard during his tenure and it's why the organization began laying wreaths 24 years ago.
"The holidays are the most poignant time for the families. And the thing that keeps them up at night is, 'Will my son or daughter be forgotten?' ... Placing the wreaths is a symbolic act. We think it's a catalyst for bringing people together."
For the Browne and Eure family, it surely did.
Tiffany believed the moment happened for a reason, especially after she heard what Wayne said about his son.
"He said, 'My son always liked to hang around all of the older military guys.' He's definitely in good company laying not far from my dad."