— -- A New Hampshire boy has been named an honorary firefighter after he rescued his little sister from the family's burning home.
On July 23, John Holt told his 8-year-old son, Harrison, to call 911 after realizing the family's house was on fire.
Harrison sprung into action, grabbing his 11-month-old sister, Marie, before running outside to the oak tree where his parents had taught him to go in case of emergencies.
"I came outside after trying to put [the fire] out and Harry is standing under the oak tree with Marie under one arm and the phone in the other [talking] with 911 -- just completely calm," John Holt told ABC News today.
Holt, the father of Harrison, Marie, and Patrick, 5, said the fire broke out moments after he had finished cutting the lawn and placing the mower back inside a barn connected to the house.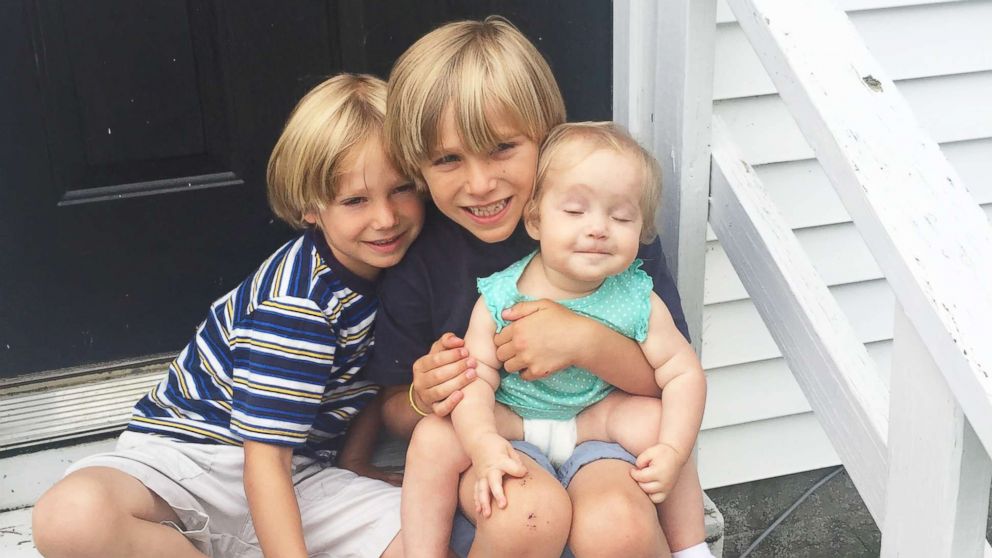 Holt and all three of the children were home during the fire, while his wife, Heather, was out picking up their grandparents, he said.
"I saw and smelled smoke and ran into the connector [room] and I could see flames in the barn," Holt added. "I grabbed the fire extinguisher to put it out. It didn't do anything, so I yelled for Harry to call 911."
The Milan Fire Department of Milan, New Hampshire, arrived on the scene minutes later.
First responders saw the Holt kids gathered under the oak tree.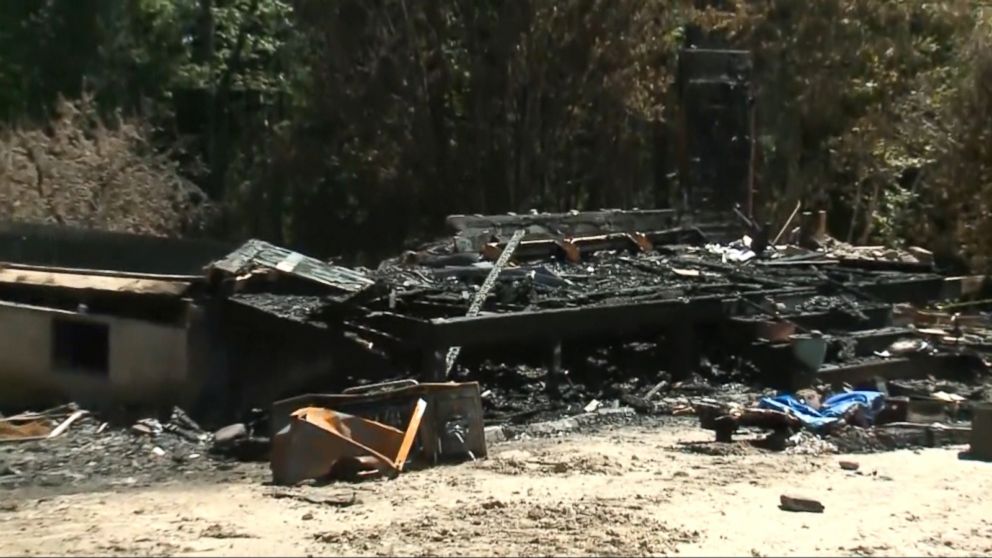 It took firefighters seven hours to extinguish the blaze, which destroyed the Holt's Dummer, New Hampshire, home completely. The cause of the fire is still under investigation, but it was likely started by the lawn mower, Milan Fire Chief Bud Chapman told ABC News.
Chapman said he heard about Harrison's quick thinking the day after the fire.
Impressed by the boy's heroism, Chapman decided to surprise him with an authentic firefighter's badge on July 28.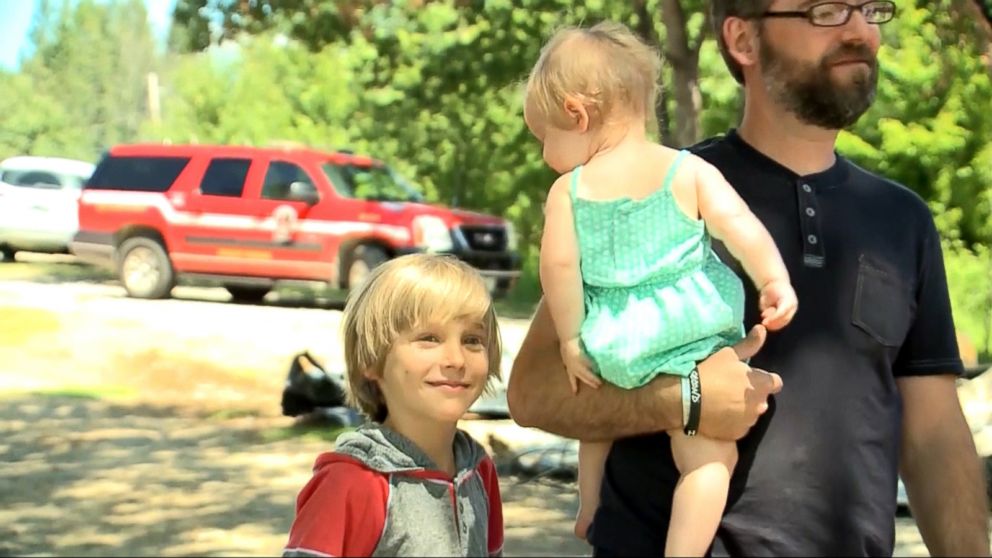 "I basically explained that due to his actions that saved the life of his baby sister, I was appointing him an honorary firefighter of the town of Milan," Chapman said. "He didn't know what to say. He was excited."
Holt said the entire family is proud of Harrison's actions that day.
"Patrick goes around telling everyone, 'My brother's a hero.' Harry sort of shrugs it off. He's a good kid," Holt said.
Both Holt and Chapman hope Harrison's story inspires other families to have an emergency evacuation plan in place for their children.
"Use a smoke detector, set it off and have a fire drill at your house," Chapman said. "Have a meeting place. In this case, it was the big tree in the front yard. Just practice it and make sure your children know about it. It's amazing, but it works."