— -- A toddler danced the night away Friday after attending a teen's high school prom.
Taylor Schafer, 17, a student at Caroline High School in Milford, Virginia, invited Finn Blumenthal, 2, to accompany her to the dance. Finn was born with a congenital heart defect, which causes life-threatening medical challenges.
When Finn was born, he survived 10 surgeries, including three procedures on his heart, mom Kelly Blumenthal of Fredericksburg, Virginia, told ABC News in February.
"When you're presented with a medically challenged child that has an uncertain future, you feel kind of robbed, especially of certain life experiences and milestones ... but he has gone to prom and had a great night," Blumenthal told ABC News today.
"That's something that as a parent, brings a lot of joy. Him being able to look back at photos and look back at the happy night, that's all because of Taylor."
Blumenthal met Taylor in October through a mutual acquaintance.
Taylor was touched after reading Finn's story on Facebook and later invited Blumenthal and her son to be her special guests at prom.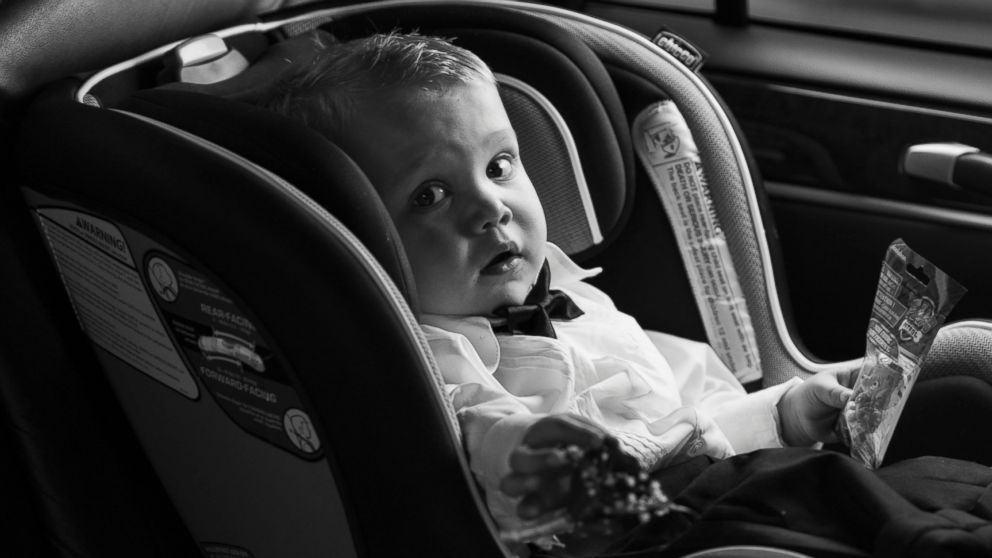 "He had so many limits on what he was allowed to do in the past and seeing him overcome those limits [is] wonderful," Taylor told ABC News in February.
At the time, Blumenthal called Taylor's gesture "a dream come true."
She said, "The fact that I can check this off the list no matter what is a relief. I can't repay her for that."
On the special night last week, Finn wore his black tuxedo and gave a corsage to Taylor. He got to ride in the limo to the prom, danced to his favorite song, "Rawr" by Katy Perry, and was even crowned "prom prince," Blumenthal said.