— -- A girl with a 3-D-printed prosthetic hand whose dream of throwing the first pitch at every major league ballpark has been widely shared, is now scheduled to throw the first pitch at Game 4 of the World Series, the MLB confirmed to ABC News today.
"I cried when they told me," 7-year-old Hailey Dawson's mom, Yong Dawson, told ABC News. "She knows that it's a huge event for her."
Major League Baseball was inspired by her story, after many teams responded that they would love to have her throw out a first pitch, and offered her a chance to pitch during their biggest event: The World Series.
"Hailey's inspirational story captured our attention and our teams have overwhelmingly embraced her goal to throw a first pitch at every MLB ballpark," Tony Petitti, MLB Chief Operating Officer, told ABC News. "We are very happy that Hailey will begin her quest by throwing the ceremonial first pitch at Game 4 of the World Series. We're all looking forward to meeting her and the Dawson Family at the Fall Classic."
Hailey Dawson, 7, has Poland syndrome, a rare birth defect that caused her to be born missing three fingers on her right hand. She uses a special 3-D-printed hand that was developed by engineers at the University of Nevada at Las Vegas.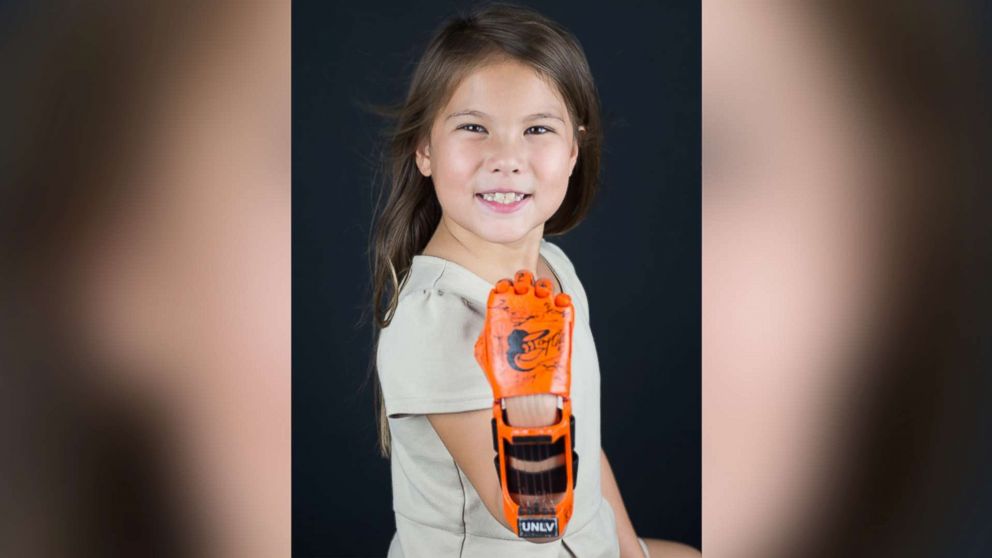 "She's a little firecracker," Dawson of Henderson, Nevada, said. "She's very spunky. She's got no fear pretty much, with the hand, without the hand, she'll try anything. Socially, she's got all the confidence in the world."
Hailey, a big baseball fan, threw the first pitch for a local, minor league team in Las Vegas in 2015. That year, she also threw the first pitch at Camden Yards for her favorite team, the Baltimore Orioles and, in June 2017, she threw the pitch for the Washington Nationals at Nationals Park.
She also asks the ball players to sign her 3-D hand, Dawson said.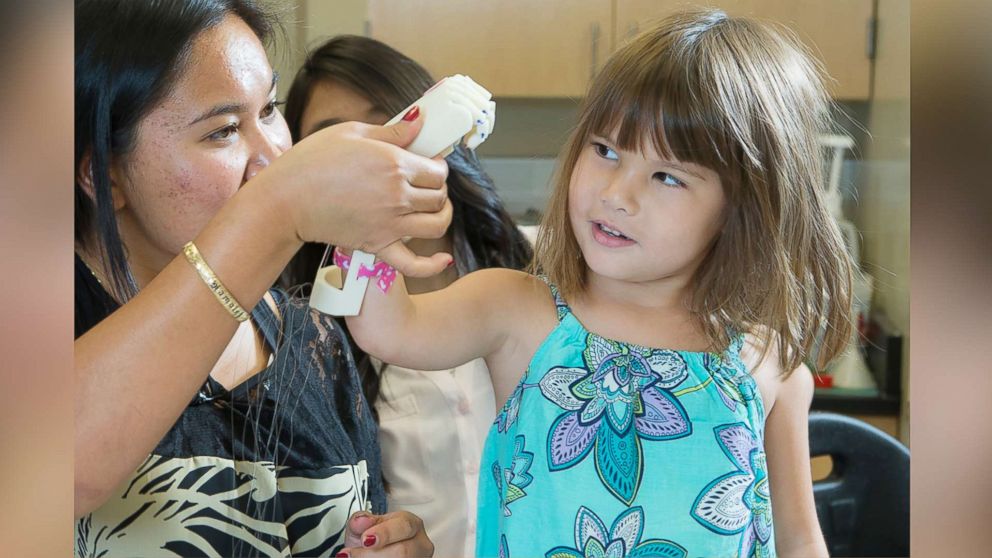 "She was so excited and kept asking, 'When am I going next? What team am I pitching for? Where can I go?'" Dawson added.
The proud mom said her son Zach, 12, suggested the goal to pitch at all 30 MLB stadiums to Hailey, who hopes to someday break the world record for the most first pitches thrown at separate, major league ballparks. Hailey has not been afraid to ask.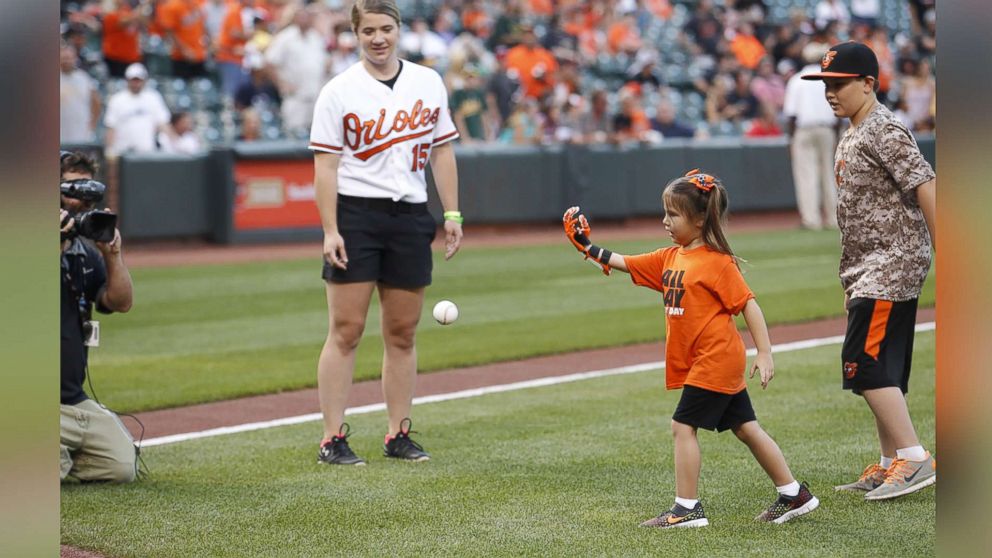 "This is a really crazy question to ask, to throw a pitch for a major league ball team," Dawson said, "But she did do it [twice]."
On Sept. 7, sports news website Bleacher Report shared a video of Hailey and reported her goal to throw out the first pitch at every MLB stadium.
Soon, offers came rolling in from up to 26 different MLB teams inviting Hailey to their ballparks, Dawson said. A few of the teams tweeted their invitations to Hailey.
The Atlanta Braves confirmed that they have scheduled Hailey to pitch at their stadium, after they earlier tweeted that they would love for her to come.
"We have been in touch with Hailey's mom and are coordinating a date during the 2018 season to host her," an Atlanta Braves spokeswoman wrote to ABC News. "We can't wait to show her SunTrust Park and the southern hospitality of Braves Country!"
The Boston Red Sox also tweeted an invitation.
"Looks like we need to get you to Fenway, Hailey!" the Boston Red Sox wrote. "Just DM us with your info and we're in!"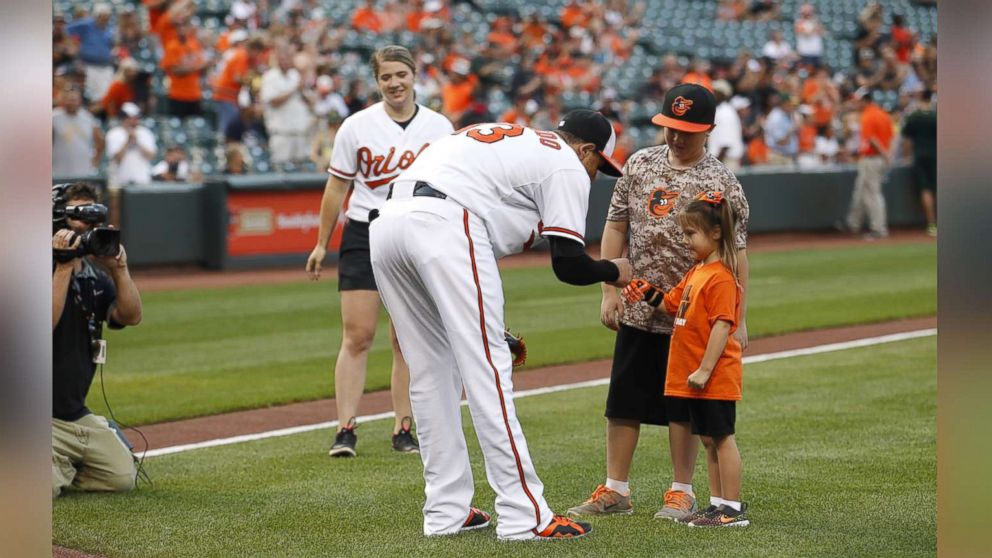 Dawson said Hailey can continue working toward her goal next summer once school is out. Another of Hailey's dreams is to pitch to Chicago Cubs' third baseman Kris Bryant, her mom said.
"The joy, the way she acts on the field, is so great to see as a mom," Dawson said.