— -- It's Black Friday!
This year, the best single day for deep discounts was slated to be Thanksgiving Day, especially in the electronics category. But Black Friday will also offer many good deals, especially in the toys and clothing categories.
Savings will also continue on Cyber Monday, which is expected to be the best day for deals on shoes, make-up and laptops.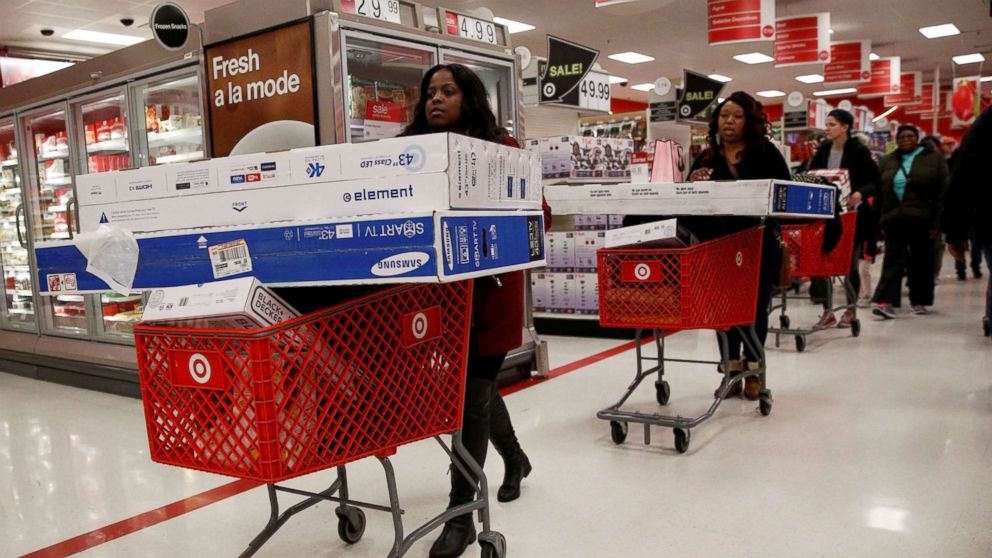 Many deals, even limited inventory doorbusters are available both online and in-store. Almost all of the deals, however, have specific times when they go live. When you are researching a deal, check the times as rigorously as you check the location and price.
Deals on cell phones can be complicated, and often mandate a specific contract or activation, so do your homework before schlepping down to the store to buy a new phone this year.
It is also important to note that some deals, times and prices may change. The roundup below can be used as guidelines and for planning, but always be sure to double-check all the details before making a purchase.
Top research sites for deals
Dealnews.com: This site offers great analysis of the best prices.
Bfads.net: You can search for a specific product and see all the discounts available using this site.
Camelcamelcamel.com: This site offers historical price comparison, so you can see if it really is the lowest price, or if you should wait for the price to drop more.
Top apps for finding deals
Paribus and Earny get you refunds, automatically, if the price of an item you buy drops after your purchase.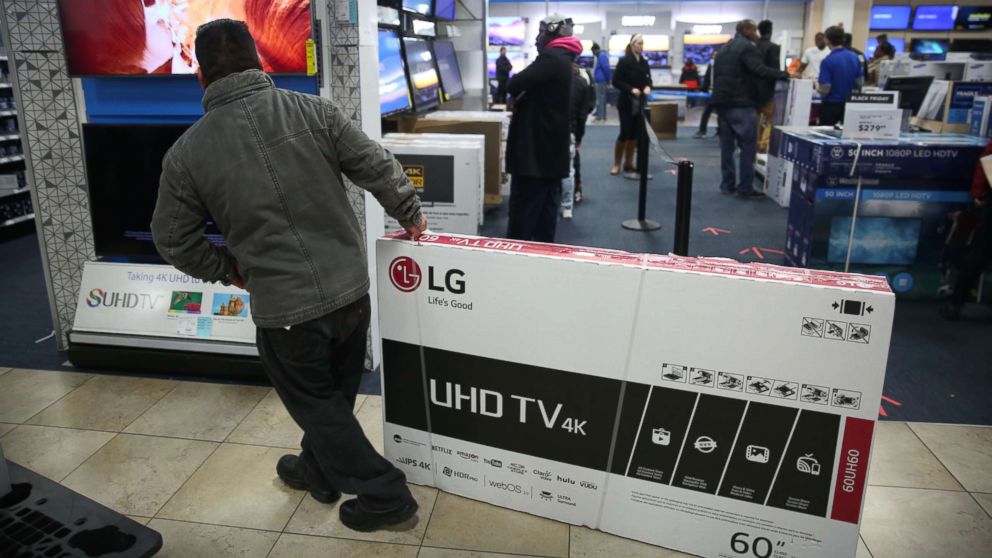 A roundup of some of this year's can't-miss Black Friday deals
1. This Black Friday, if you spend $50 or more at Target, you can get a 20 percent off coupon that can be used the next time you shop at Target. This could potentially save you a lot of money if you are planning to make a big purchase later in the holiday season.2. Xbox One Slim 500GB: $189 at the Microsoft store, plus a free game and a 1-month Xbox live subscription is included. 3. PS4 Slim 1TB console: $199.99 (regularly priced at $299.99) at Toys R Us this year.4. Echo Dot Speakers: $29 (regularly priced at $49) on Amazon. 5. Google Home Mini: $29 at Walmart, with a $25 gift card to shop using your new device. 6. Samsung 55-inch 4K TV: $499 at B.J.'s. That's $300 off the regular price, plus it comes with a $20 gift card to B.J.'s Wholesale. 7. 80-inch Vizio 4K TV: $2,499 at Costco. That is $500 off the average price, according to Dealnews.com. 8. Virtual reality bundles: This year a bundle including an Oculus Rift with a VR Touch and six games is $349 at Best Buy, the best price that those items have ever been listed for, according to Dealnews.com. While this is listed as a deal for Thursday, the deals site predicts that it will still be available on Friday. Many of these deals have a limited availability, and stores switch up inventory a lot on the days following Thanksgiving, so this info should be used as a rough guide, and good luck!