The mother of University of Virginia lacrosse player George Huguely, accused of killing his ex-girlfriend, broke her silence today to say she is "devastated and confused" by the death of Yeardley Love and the murder charges brought against her son.
"As a mother, I never expected to be in a situation like this," Marta Murphy said in a statement. "Though my pain is great, it will never come close to the anguish felt by the Love family...The pain [her mother Sharon] and her family are suffering is something that no family should ever have to endure."
Murphy put out her statement because of numerous media requests.
"It has been difficult to remain silent during this dark, tumultuous time," she said, but asked that her family be left alone.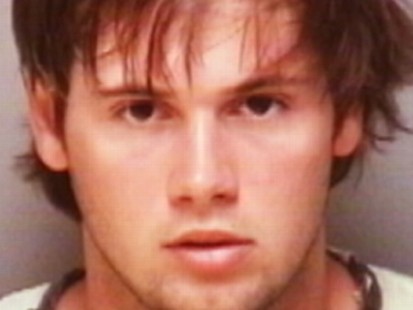 "Along with my family, I am devastated and confused. We are all trying to understand and cope as best we can," she said.
Murphy said she knew Love because of her son's long relationship with her.
"Yeardley was part of our lives... She was a sweet wonderful young woman with a limitless future. We also know her mother, Sharon," she said.
While Murphy said she is grieving and praying for Love's family, she also said she will stand by her 22-year-old son, who was accused in her killing.
"I hope that people can understand that both George's father and I love our son. We will support George in whatever way we can -- just as any mother or father would do for their child," she said.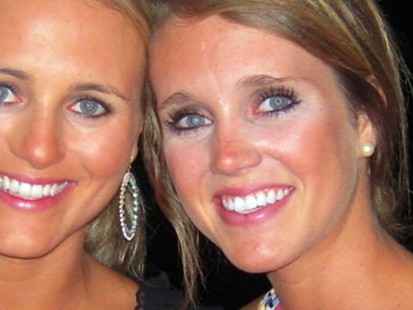 "As a person of faith, I continue to pray for the Love family, for Yeardley's friends and, for my son George," Murphy said.
Watch more on "Nightline" tonight at 11:35 p.m. ET
Love, 22, who played on the university's nationally ranked lacrosse team, was laid to rest near her family's home in Baltimore last weekend. Family, friends, former classmates and teammates filled Cathedral of Mary Our Queen, in honor of the Love.
For Love's family, her mother Sharon and older sister Lexie, the last week has likely been nothing short of a nightmare, beginning with the gruesome discovery of Love's body by her roommate, face-down and bloodied in her bed on May 3.
Police were called to Love's off-campus apartment at 2:15 a.m. by her roommate, who suspected that she may have just had too much to drink. But when authorities were unsuccessful in reviving Love, evidence of trauma became clear and they arrested Huguely at his own apartment just a few blocks away.
Waiving his Miranda rights, Huguely told Charlottesville police that he had kicked through the door to Love's bedroom. Police documents said Huguely told investigators that he shook Love and her head banged into the wall several times.
He also told police he and Love had broken up and that he had communicated with her through e-mails. Before leaving her room, according to the documents, he took her computer and "disposed of it." The police document says Huguely told investigators where to find Love's computer.
Police later reportedly seized a red-stained lacrosse T-shirt from Huguely's apartment, along with a shower curtain and a letter addressed to Love.
Huguely was charged with first-degree murder and held without bond. His lawyer said during a bond hearing that Love's death was an "accident."
Scheduled to graduate on May 23 with the rest of her class, Love now will receive her degree posthumously.
UVA Lacrosse Teams to Play in Yeardley Love's Honor
Both the men's and the women's teams will play in the NCAA tournament this weekend, less than two weeks after Love's death.
The Cavaliers men's team is the top seed in the tournament and will host Mount St. Mary's on Saturday night. The women's team is seeded number 6 and will host Towson on Sunday afternoon. Both teams have vowed to play in the championships in Love's honor, but the coaches are worried about what comes next, when teammates and friends go their separate ways.
"They've been given the latitude to cry when they want to and to laugh when they feel ready for it," said women's lacrosse coach Julie Myers. "So, I give a lot of credit to the way that Yeardley was, but also to the Love family and the atmosphere and environment they've created over the past week for all of us."
The men's coach, Dom Starsia, says his team is dealing with grief both on and off the field.
"Well, it's been such extraordinary circumstances, you know, just so tragic on so many different levels," Starsia said in a telephone interview with ESPN. "There are so many things that need to happen here on a personal level, that the lacrosse piece of this has been a little secondary until closer to today."
Dr. Phil: Yeardley Love's Murder Highlights Issue of Domestic Violence
While university officials have said that they were not aware of any past issues Huguely had with the law, the 22-year-old had been picked up on several charges before last week.
In December 2008, his father, George Huguely IV, called Florida police to the family's yacht with a domestic abuse complaint after George Huguely V jumped into the Atlantic Ocean and began swimming to shore, according to the Palm Beach Sheriff's Office.
No arrests were made, and Huguely was picked up by a passing boater without injury.
Also in 2008, Lexington, Va., Police Officer Rebecca Moss wound up on the ground, wrestling with Huguely during an arrest in 2008 that ended with the officer hitting Huguely with a Taser, and a conviction for public intoxication and resisting arrest.
Huguely had two other run-ins with the law. In September 2007 he was booked for reckless driving after speeding at 70 mph in a 55 mph zone. In November 2007, he was arrested for possession of alcohol as a minor when he was 19.
Huguely's history of violence "should not have gone unnoticed," McGraw said, but he also said it's very difficult for school officials or coaches to prevent something like this from happening.
"Oftentimes this violence is so situation specific," McGraw said. "Three women die every day from this kind of… domestic violence. Girls that are by 20-24 are in the highest risk group. This is a serious problem. …These intimate relationships…are fueled so much by jealousy."
McGraw said that this case spotlights the issue of domestic violence towards young women.
"It gets a lot of attention when it's a star athlete, but this is something that permeates every area of our society," he said.
McGraw hopes that schools will start teaching girls to spot the risks and warning signs of an abusive relationship. Many women "don't know that this type of violence is preceded by emotional control, threats," he said. "If you're in a relationship like this, the last thing you want to do is confront your abuser…talk to somebody that you trust. Somebody responsible that can help you find an exit strategy."
CLICK HERE for a list of resources for stopping domestic and dating violence.
ABC News' Lee Ferran contributed to this report.