Big 12 commissioner Dan Beebe has repeatedly said that money and prestige are not the driving factors for major NCAA conference realignment.
But that wasn't the sentiment today.
Finances were front and center in a Big 12 teleconference Beebe held today to announce the future intentions for the troubled sports conference as it tries to stay together.
A large portion of his 45-minute talk was spent on television dealings and the future of the once-proud league that has lost two members in the last week -- the University of Nebraska-Lincoln, which went to the Big 10, and the University of Colorado, which joined the Pac-10.
"It's been a significant rollercoaster ride," Beebe said. "Thankfully, God blessed me with perseverance."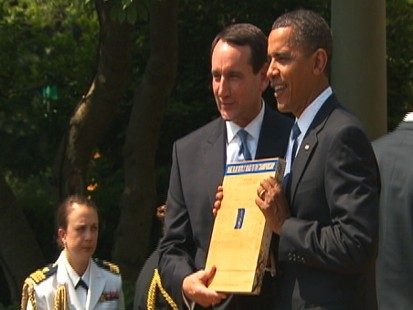 Beebe was quick to point out that many of his talking points when pitching a 10-team league to the remaining schools focused on potential earnings.
The Big 12 now has an eight-year co-op television deal in place with ABC and ESPN that is worth $480 million and runs through the 2015-2016, and another four-year deal with Fox Sports that is worth $78 million and runs through the 2011-2012 season. Disney is the parent company of ESPN and ABC News.
Beebe argued that splitting the earnings from these contracts would give current Big 12 members more money with two less members.
Beebe also said that when those deals expire, the league will be even better off due to its broad appeal.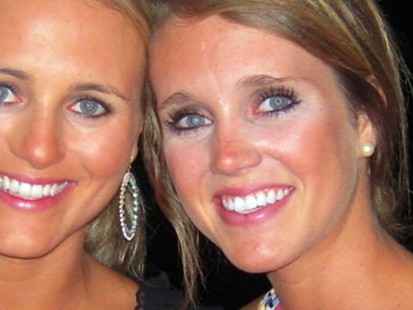 "We love the ABC and Disney family," Beebe said. "We're proud partners right now. But, in 2015 when we meet to discuss future TV deals, we'll consider all other competitors."
Beebe mentioned an upgrade to Fox national as a potential landing spot, citing a deal similar to what the Southeastern Conference has with CBS.
"We continue to analyze the situation," Beebe said, as he reiterated that no changes will be made immediately to the current TV deals. "We've had analysis that we're in position to execute TV deals on par with the rest of the Big 12."
Last season, Big 12 schools divvied up between $7 million and $10 million to each school based on TV appearances both regionally and nationally. Beebe said earlier this month at the annual conference meetings that the Big 12 projects a large increase in rights fees from their current deals. For the 2009-2010 school years, the conference distributed $139 million to its schools, an all-time high for the league, according to the league's Web site.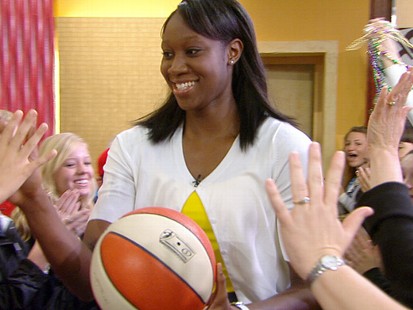 "Of course, resources are very important," he said. "The important thing though is the association of the schools."
Association was a contributing factor for at least five of the current Big 12 schools to stay together, according to Beebe.
As late as Monday morning, rumors were swirling that five Big 12 South schools -- Texas, Texas A&M, Oklahoma, Oklahoma State University and Texas Tech University -- were on the verge of accepting an invitation to join Colorado in the Pac-10, expanding that conference to 16 teams.
Revenue projections for the new Pac-16 television deal were as high as $20 million per school. In contrast, according to the latest data released by the Big 12 in 2007, Texas made about $10 million in yearly television revenue, the highest in the league.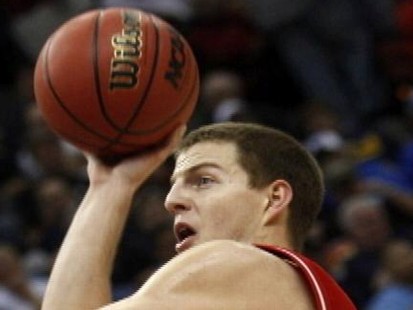 However, things started to change late Monday. ESPN affiliate Orangebloods.com reported Monday afternoon that Beebe and the Big 12 had worked out a new television deal that would increase the revenue of each of the conference's teams by a large margin.
It was reported that Texas, Oklahoma and Texas A&M could stand to make $20 million in television revenue each year under the new deal, while the rest of the Big 12 would see their TV revenue increase to somewhere between $14 million and $17 million.
Each school from around the conference has released statements making clear their intentions to stay in the Big 12 over the last four days. Additionally, Texas, Oklahoma, Texas A&M, Oklahoma State and Texas Tech have all publicly turned down the invitation to join the Pac-10.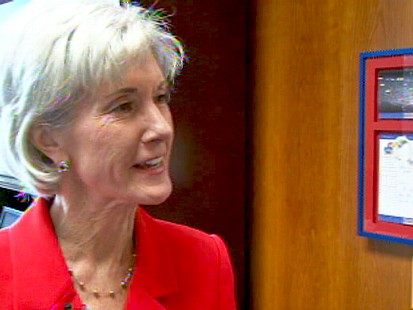 "The decision to stay in the Big 12 represents a consensus position which resulted from a collaborative effort with our colleagues in the conference," said Oklahoma Athletic Director Joe Castiglione. "We value the strong working relationship that has been reaffirmed during this process among the conference members. We intend to work very hard to make the conference as lasting and dynamic as possible."
At a press conference on the Texas campus Tuesday morning, Athletic Director DeLoss Dodds echoed the sentiment of the other nine schools.
"Our priority all along has been the continuance of the Big 12 Conference," he said. "We have worked diligently with other league members and conference staff to assess the strength and future viability of our institutions."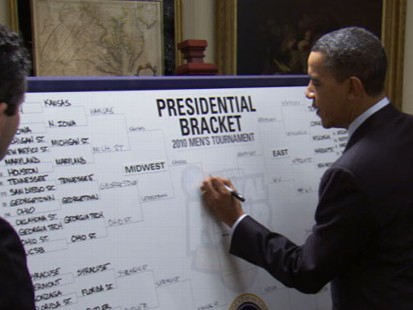 Dodds and UT President William Powers did mention, however, that they were unaware of any new television deal like the one reported by many media outlets across the state and the country. Beebe echoed that sentiment during his conference call, saying that no new deal with ESPN or Fox has been inked, but that he "got verification from consultants that we are in a tremendous position to reach agreements to put us on par with anyone in the country."
Beebe also said the five Big 12 schools who were not mentioned in conference realignment (Baylor, Kansas, Kansas State and Iowa State) have decided to make concessions to keep Texas, A&M, and Oklahoma around.
"There were five teams who weren't pursued as heavily as those three," he said. "Those five institutions wanted to make sure if necessary that some of the distribution money would make sure they would stay."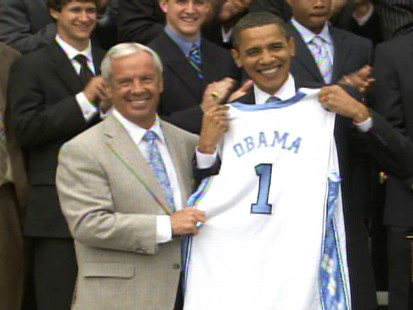 Texas had been widely reported to be the biggest piece of the Big 12 puzzle, especially when talking about other schools making concessions.
"Of course, Texas does have a lot of influence," Beebe said. "We look at them in terms of market place, tradition and success. Look at them even in regards to A&M and Oklahoma."
With the continued existence of the Big 12, Texas will also further pursue its goal of creating a University of Texas television network that would broadcast all Longhorn athletic events. Texas President William Powers spoke briefly on the idea Tuesday morning, saying that while nothing was close to being completed, the network would be a way to further promote the University of Texas in a positive way, both in athletics and academics. Orangebloods.com has estimated that a Longhorn television network would bring an additional $3-5 million dollars in revenue to the university.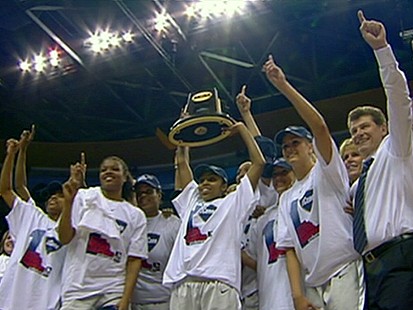 However, Beebe said Texas has made it clear money isn't their only motivator. In fact, after speaking about TV deals and money distribution for most of the teleconference, Beebe called the money issue for Texas a "misnomer."
"Texas isn't the only one who uses money as a factor," he said. "It's unfair to paint Texas as the only one."
In fact, much of what was presented to the University of Nebraska on Friday by UNL athletic director Tom Osborne and Chancellor Harvey Perlman was in relation to projected earnings.
After explaining the academic advantages to moving to the Big 10, Osborne acknowledged that an increase in revenue from the Big 10 Network would help finance extra travel to campuses in the Big 10 region to the north.
However, much of what was said publically by UNL officials dealt with long-term stability and comfort, something Beebe steered clear from in Tuesday's comments.
According to Big 10 Commissioner Jim Delaney, Nebraska's deal with the Big 10 will begin immediately for academics and in the fall of 2011 for athletics. Colorado's deal with the Pac-10 will begin in 2011 as well.
Colorado, the newest addition of the now 11-member Pac 10 conference, hopes it can make more of a financial splash, despite being the only addition to the league. The school would have shorter travel distances, which would cost less, and would be in for a revenue increase if the Pac 10 does create a network.
Both Colorado and Nebraska could face exit fees for leaving the Big 12, but Perlman doesn't think that will happen.
"I think given the circumstances, [paying fees] will not be appropriate," Perlman said.
On the other hand, Beebe said that both schools may in fact be fined.
"Our bylaws require us to withhold distribution from departing members," Beebe said. He also said that the money could be part of the persuasion package to keep Texas, Texas A&M and Oklahoma to stay around.
He said he thinks the future of the smaller Big 12 is bright, and that although having 12 teams was ideal for many reasons, 10 will be a different, yet welcome change.
He said the league, which no longer has the required 12 teams for a conference championship, could petition the NCAA for one anyway, but may decide to eliminate the event. He also mentioned that while expanding to 12 teams is not off the table, it will not be on the current agenda. If two more schools were included, they would be outside of the current five-state footprint.
Beebe did not address the conflicting name change for the league, or if and when decisions on divisions and scheduled would be revamped.
ABCNews.com contributor Wade Hilligoss is a member of the ABC News on Campus program at the University of Nebraska-Lincoln. Contributor Travis Measley is from the On Campus bureau at the University of Texas in Austin.