ABC News has new details as to why U.S. intelligence officials have heightened concerns about possible attacks in the U.S. from Al Qaeda in the Arabian Peninsula.
Government intercepts and intelligence suggest that Al Qaeda operatives trained in Yemen are at large, and could be planning more attacks on the U.S., using even more novel techniques to smuggle explosives on airplanes.
"Our concerns are elevated," one intelligence official said today. "Al Qaeda in the Arabian Peninsula, there is reason to believe they are plotting still."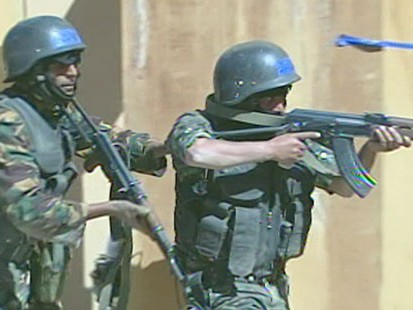 Those concerns stem from intelligence gathered during the investigation of the
Christmas Day bombing attempt
on a Northwest Airlines jet in Detroit. The alleged "underwear bomber," Umar Farouk Abdulmutallab, has told authorities that there were others from
Yemen terrorist
training camps who were to come to the U.S. and launch attacks.
Now, ABC News has learned that the government has obtained intercepts that confirm some of the would-be bomber's story. U.S. officials have identified several training facilities in Yemen where Al Qaeda operatives have received training. The facilities range from large camp-style bases to small safe houses and buildings where recruits are instructed in making explosives. Intelligence sources say they suspect Al-Qaeda operatives may try to weave explosives into clothing, a way to avoid detection from airport scanners.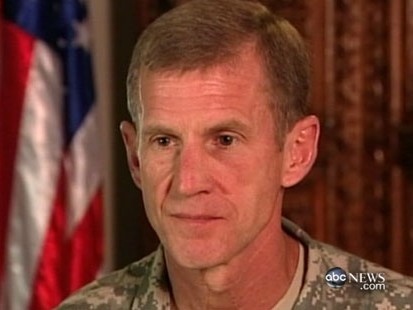 In addition, officials have identified several other potential terrorists who had travel patterns similar to those of the underwear bomber. While a number of specific individuals have been identified and are being tracked, authorities are concerned because they do not know where two of these potential terrorists are.
An intensive effort is underway to locate the two operatives, and see if they might try to enter the U.S. – or have already – through Canada or Mexico. Dozens of FBI agents and other intelligence officials are examining six months of travel records from Yemen and other locations, to try to determine if operatives or sleeper cells might already be in the U.S.
U.S. Officials Say Aviation Plots Currently Being Considered From Unknown Locations
U.S. officials briefed on the matter said that recent intelligence has analysts believing aviation plots are currently being considered by operatives who have trained in Yemen, but have now scattered to East and North Africa, Pakistan, or locations unknown.
The heightened security concerns were underlined today in a statement released by Homeland Security Secretary Janet Napolitano:
"In view of the event of Christmas Day we must remain vigilant about the continued threat we face from al-Qaeda. We are taking additional aviation security precautions to protect the American people. Some of these measures include enhanced random screening, additional federal air marshals on certain routes and adding individuals of concern to our terrorist watch list system.... We are facing a determined enemy and we appreciate the patience of all Americans...."