The five American terror suspects arrested in Pakistan where they allegedly sought training for jihad may have had more ambition than actual ability, sources tell ABC News.
Pakistani police say the men attempted to join several terror groups but were turned down, partly because they were foreigners and had no local references.
"They wanted to join jihad but didn't know the meaning of jihad," the Sargodha deputy chief of police told ABC. He said two Pakistani terror groups -- Jamaat-ud-Dawa and Jaish-e-Muhammed, in Karachi and Lahore respectively -- rejected the men.
The suspects then allegedly planned to go to Waziristan to link up with Tehrik-i-Taliban in the fight against U.S. soldiers in Afghanistan, sources say.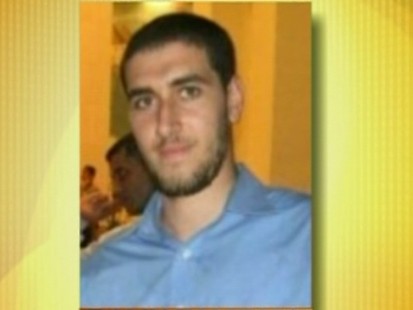 Pakistani police detained the men in a raid on banned
Pakistani terrorist group
Jaish-e-Muhammad in the town of Sargodha on Wednesday. The men later told investigators they came to the country to participate in "jihad."
Today, Pakistani officials said all five suspects had valid U.S. passports with valid Pakistani visas. They said two of them were Pakistani-born Americans and the others were born in Egypt, Algeria and Ethiopia, respectively.
Among the suspects are Rami Zamam, a Howard University dental student and his Facebook friend Waqar Hassan Khan – both believed to be of Pakistani descent.
According to Pakistani police, more than one of them left behind a farewell video, suggesting they had come to Pakistan for jihad, or holy war.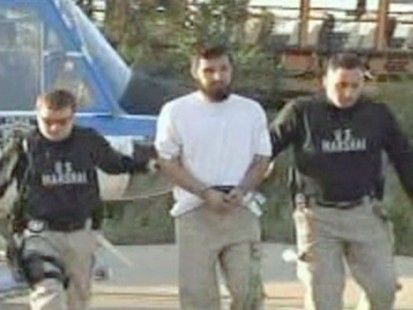 "They had left their video cassettes back there for the parents that they have left for jihad wouldn't be back, so we suppose they were here for some very bad activities," said Sargodha police commander Usman Anwar.
The men, all from the Washington, D.C., area, had been the subjects of an FBI search in the United States after their parents reported them missing and alerted authorities to the disturbing video they left behind.
Nihad Awad with the Council on American Islamic Relations, a nonprofit Islamic advocacy group, said the video, which has not been made public, depicted scenes of war and radical calls for jihad.
"I saw the video and I was disturbed by its content," Awad told reporters Wednesday. "One person appeared in that video and they made references to the ongoing conflict in the world and that young Muslims have to do something…We urged the families to contact the FBI."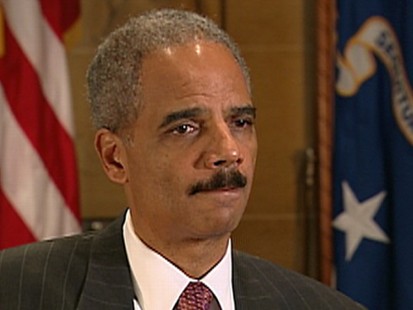 U.S. officials then notified Pakistani authorities because of concerns the young men may have been
"radicalized" by Islamic militants
.
Homegrown Terror on The Rise?
U.S. intelligence officials have been increasingly concerned about homegrown terrorists -- individuals recruited by radical groups at home or abroad. Officials believe Americans of Middle Eastern descent are particularly attractive for these groups because they may draw less attention when they travel to Pakistan or Afghanistan for training.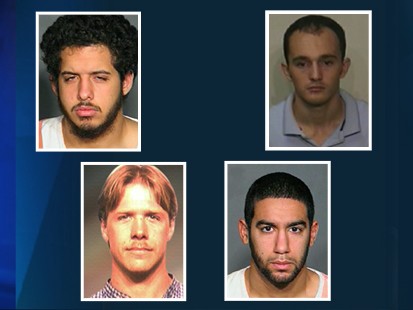 In Oslo to receive the
Nobel Peace Prize
, President Obama commented on the arrests. "We have to be constantly mindful that some of these twisted ideologies are available over the internet and can affect our young people," Obama said.
Pakistani police say the men were arrested during a raid on a house of a local leader of a banned Pakistani militant group – a group that has carried out terror attacks in the past, including hijackings and has suspected ties to al Qaeda.
ABC News' Devin Dwyer contributed to this report.