Biden 'remains fit for duty,' White House doctor says after his 2nd presidential physical
At 80, he's the oldest-ever serving president and is considering a second term.
Joe Biden on Thursday had his second physical as president, at Walter Reed National Military Medical Center, more than a year after his first physical since taking the White House.
According to a memo released later Thursday from the president's physician, Dr. Kevin O'Connor, Biden "remains fit for duty, and fully executes all of his responsibilities without any exemptions or accommodations."
"President Biden remains a healthy, vigorous, 80-year-old male, who is fit to successfully execute the duties of the Presidency, to include those as Chief Executive, Head of State and Commander in Chief," O'Connor wrote.
Biden, who is the oldest sitting president, has said he is leaning toward seeking a second term, and his physical fitness and mental acuity will likely be top of mind for voters if he does run again.
He has largely brushed off those age questions amid speculation about his 2024 plans.
"Look, I'm a great respecter of fate. I would be completely, thoroughly honest with the American people if I thought there was any health problem, anything that would keep me from being able to do the job. And and, so we'll see. But, you know, I just -- I think people have to just watch me," Biden said in an interview with "PBS NewsHour" earlier this month.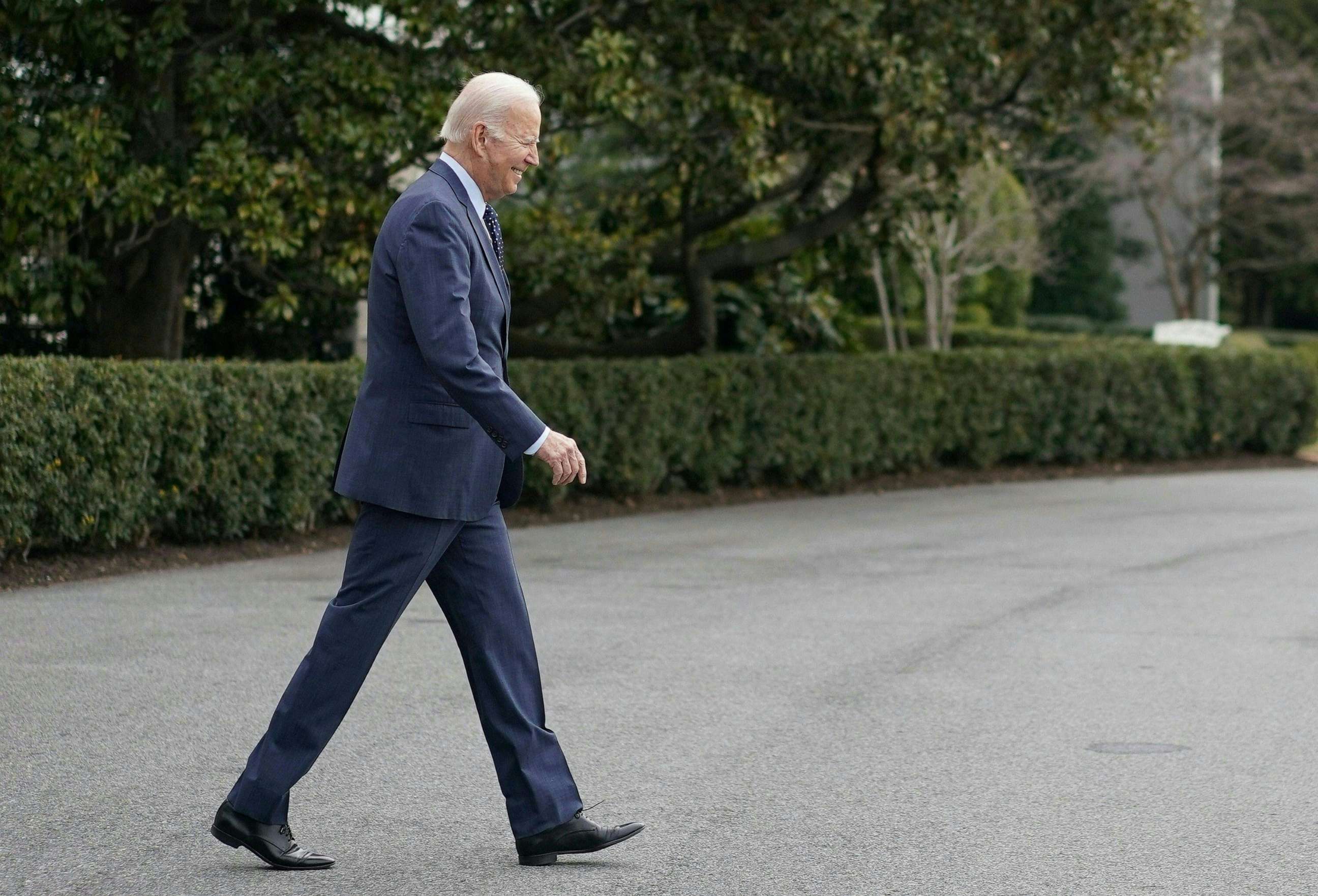 Biden didn't comment on his physical as left the White House on Thursday morning or upon arriving at the hospital, where he greeted members of the military.
The president's last physical took place Nov. 19, 2021 -- one day before his 79th birthday.
O'Connor wrote following Thursday's exam that Biden continues to be treated for four different conditions: non-valvular atrial fibrillation, a type of irregular heart rhythm; hyperlipidemia, higher concentrations of fats or lipids in the blood; gastroesophageal reflux and seasonal allergies.
While O'Connor noted Biden's gait had stiffened during his previous physical, he said in this year's report that it was likely the cause of "wear and tear" on the spine but did not result in "root nerve compression significant enough to warrant any specific treatment."
O'Connor also noted Biden's frequent throat clearing, as he did in his last physical letter, but wrote that it remained unchanged from last year.
Biden had a lesion removed from his chest for biopsy as part of his skin cancer surveillance during Thursday's visit, though a report is pending on that. Biden had several non-melanoma skin cancers removed with Mohs surgery before he entered office, O'Connor noted.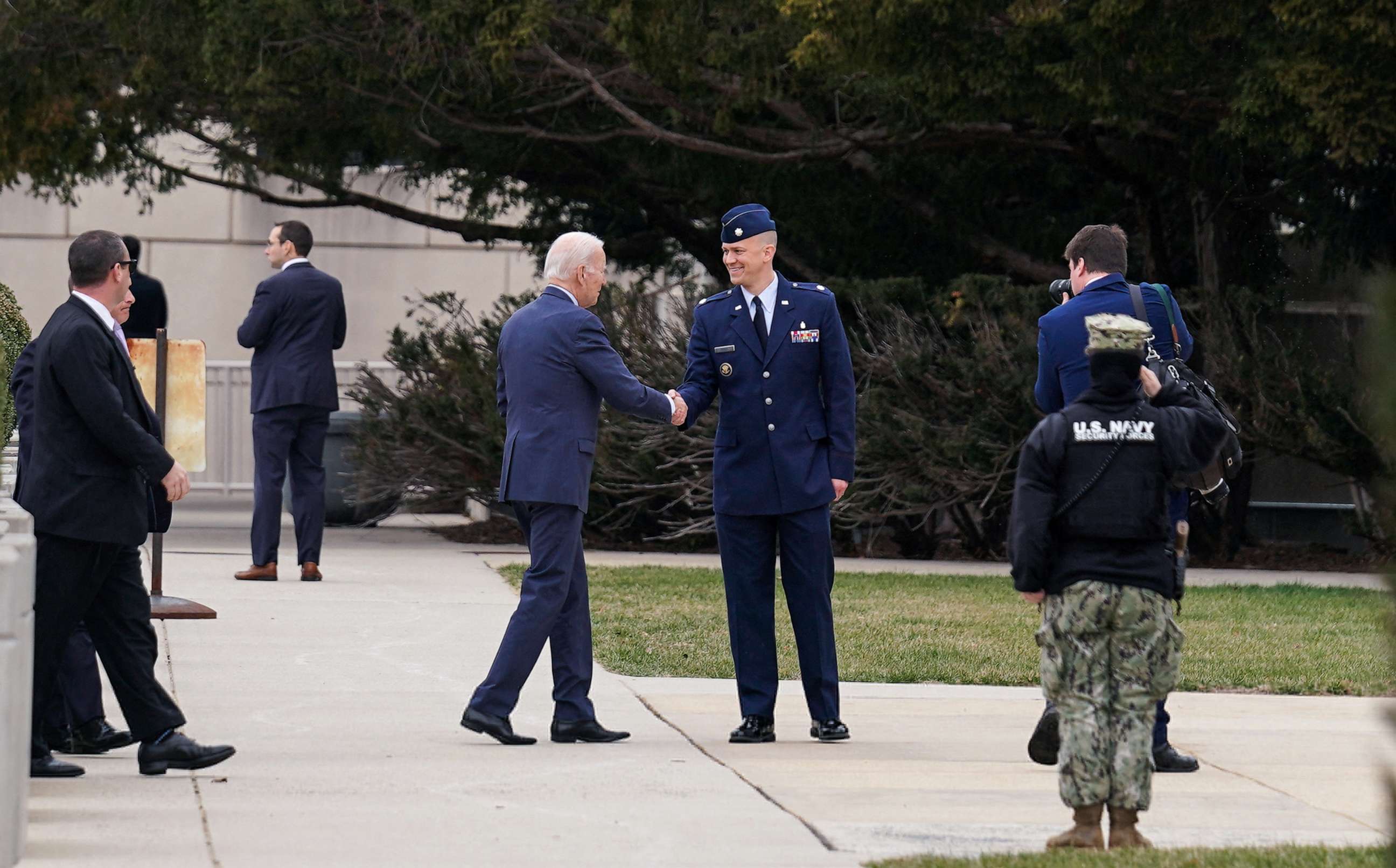 Notably since his first physical, the president had COVID-19 and a rebound case of the virus following his Paxlovid treatment in July 2022.
O'Connor wrote on Thursday that Biden is not dealing with any long-haul symptoms following that infection and has received his bivalent COVID-19 vaccine.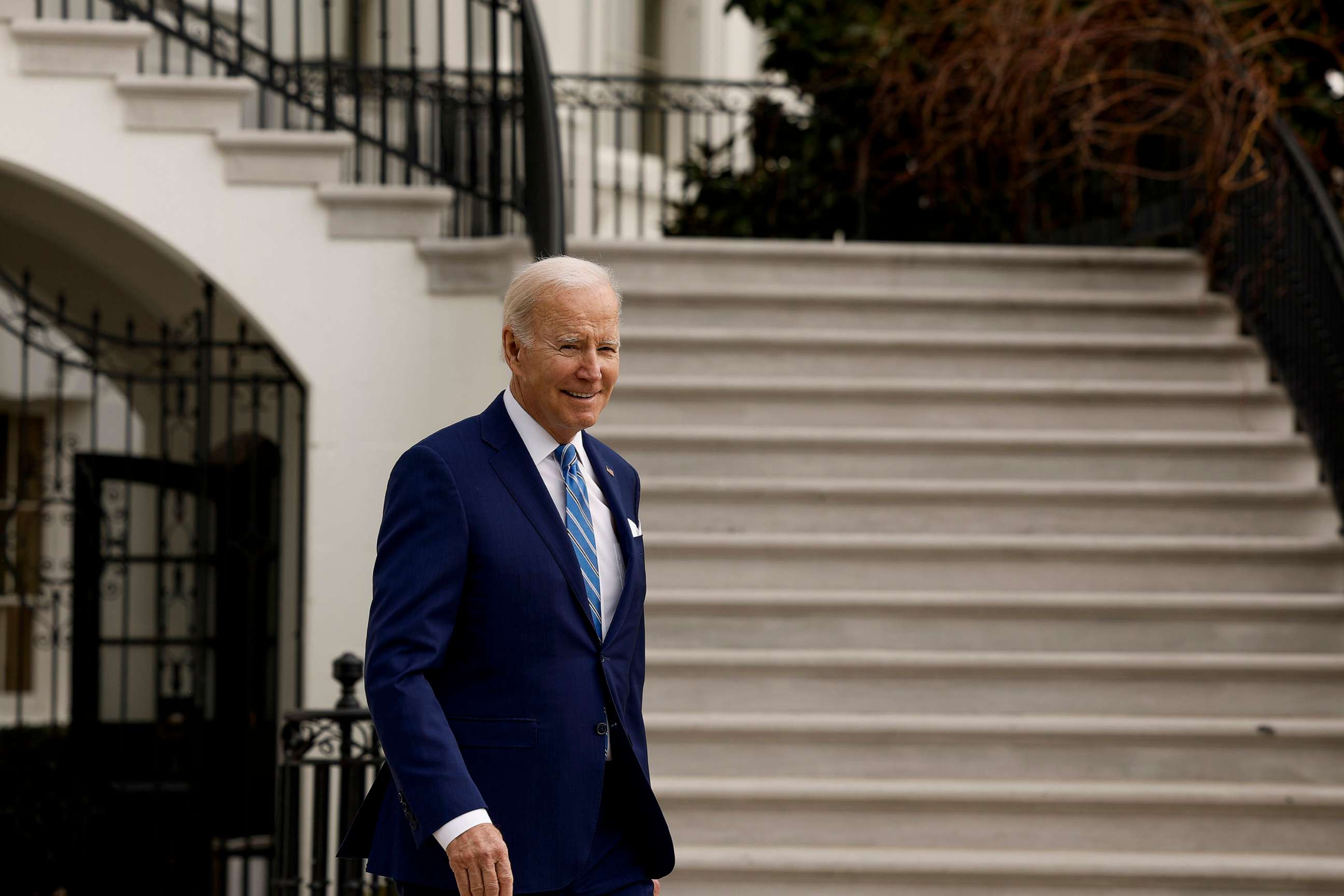 Since his previous physical, Biden also took a spill while riding his bike in Rehoboth Beach, Delaware, in June 2022, though he required no medical attention for the fall.
The most notable health incidents in Biden's past were the two cranial aneurysms he suffered in 1988.
Physicals typically include measures of height, weight, blood pressure, heart rate and cholesterol, although Biden's 2021 exam also included an exam of his eyes, skin, ears, nose and throat, neurological and pulmonary system, thyroid and even his teeth.
Biden was initially slated to complete his physical by the end of January, though it was delayed due to a busy period of presidential travel, per a White House official.
ABC News' Sarah Kolinovsky contributed to this report.