IOWA CITY, Iowa— -- Former President Bill Clinton got a blast from his past at a campaign stop in Iowa City today, when a young supporter presented him with a letter penned and signed by the president from when he was in office.
Julius Goldberg-Lewis, 22, told a crowd of just over 450 people of his first interaction with Clinton via snail mail when he was only 6 years old.
"He knows Hillary, and he knows what it takes to be president of the United States. He did it twice," Goldberg-Lewis said. "But that didn't stop me from giving him some unsolicited advice back in the late 1990s."
Goldberg-Lewis said he wrote the president about intervening in the Kosovo War.
"I won't get into the specific details of my plan for dealing with such a nuanced international incident," he said jokingly. "But I'll let you know it's exactly what you would expect from a 6-year-old boy or possibly even a Republican presidential candidate."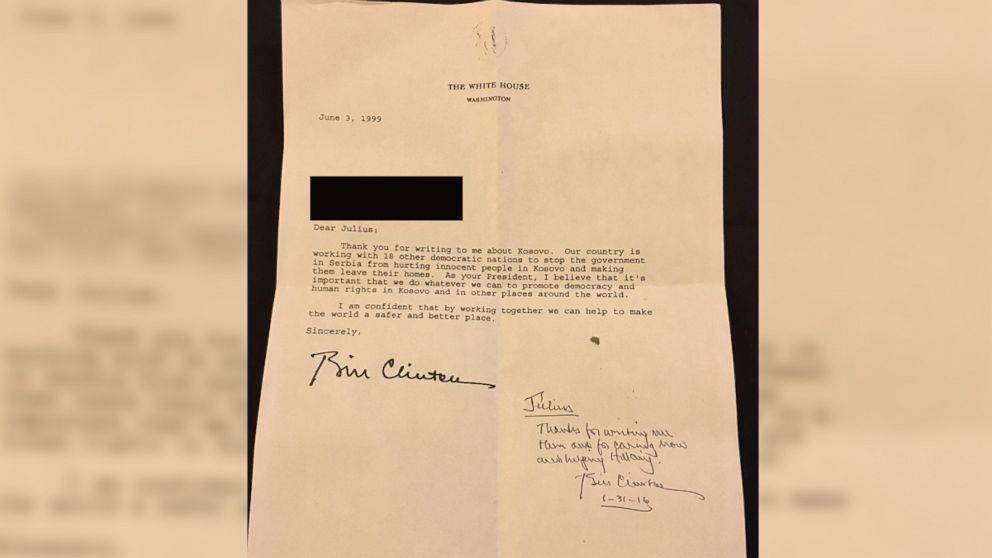 When Clinton took the stage, he assured the crowd that he did in fact pen a response to Goldberg-Lewis' letter and personally signed it. The president also signed and dated that 16-year-old letter again today.
"Thanks for writing me then and for caring now and helping Hillary," wrote Clinton to Goldberg-Lewis.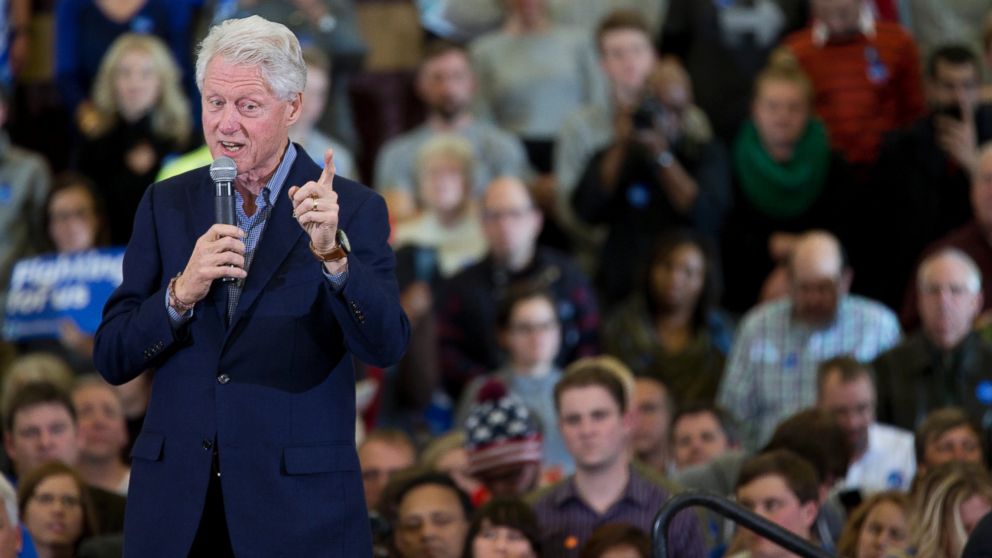 Similarly in 1985, a 5-year-old Chelsea Clinton wrote President Reagan a letter which read, "Dear Mr. President, I have seen the Sound of Music. The Nazis don't look like very nice people. Please don't go to their cemetery."
"She's 5 years old. She put her very best stickers on it and all that, and she never got an answer. And she never got over it, and I never forgot it," Clinton said. "So that's why Julius got his letter."