Democrats seized control of the House of Representatives Tuesday night, and are expecting to grab between 32 and 36 seats, according to a projection by ABC News.
By leading Democrats back to power for the 116th Congress, House Minority Leader Nancy Pelosi immediately becomes the front-runner for Speaker of the House, as the leading campaign fundraiser and the institutional legislative authority for Democrats.
Democrats are expected to hold leadership elections after Dec. 5, potentially allowing other House Democrats to whip support to challenge Pelosi.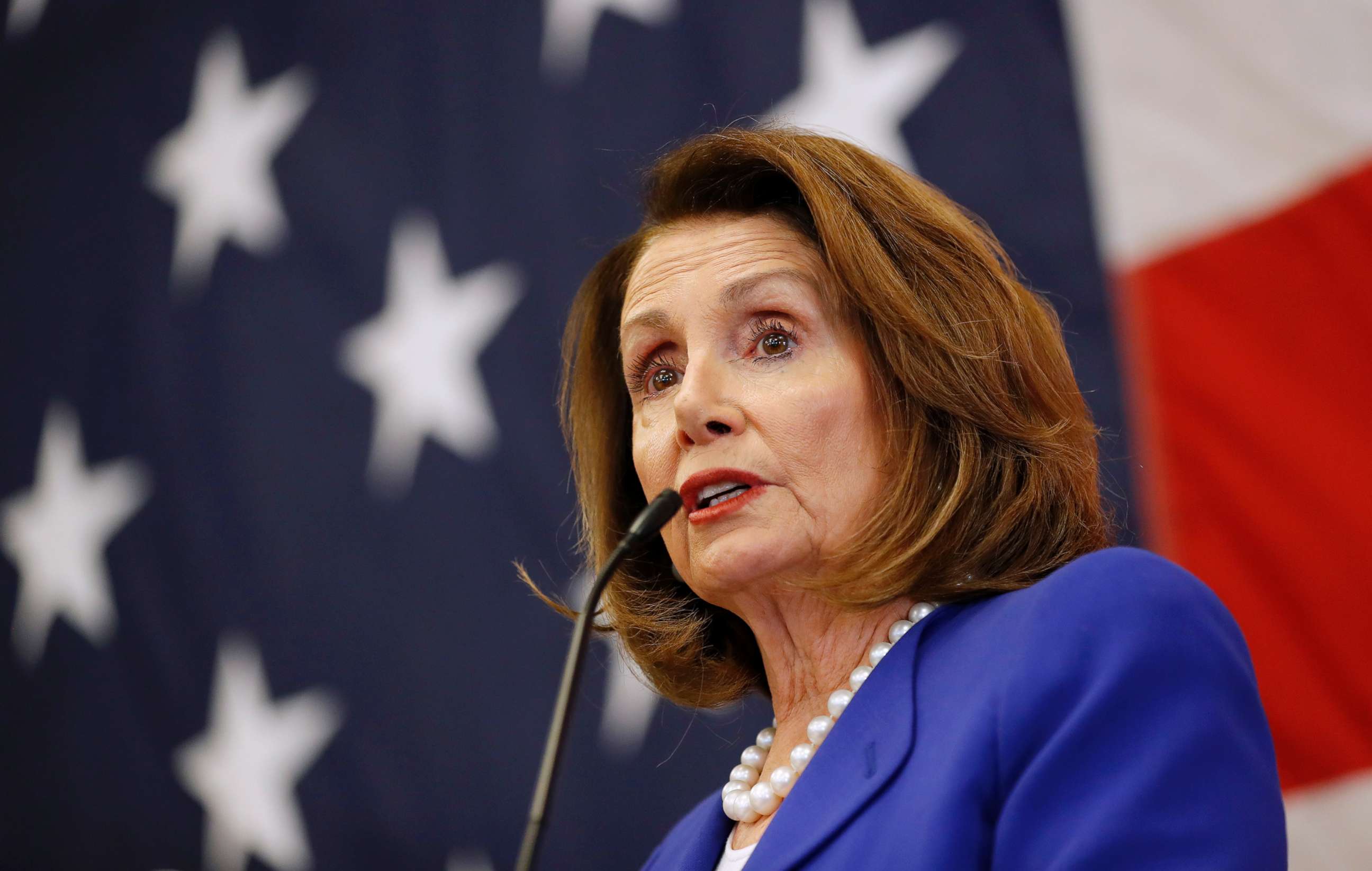 Meanwhile, Republicans will retain control of the Senate, ABC News projects.
But Pelosi currently faces no announced opponents and clearly has the most support in the caucus -- even if she does not already have 218 votes by the end of the night.
Beyond House Speaker, sources close to House Minority Whip Steny Hoyer believe he has the votes to become Majority Leader, and so far he faces no challengers.
Hoyer and Rep. James Clyburn have both said they won't challenge Pelosi for speaker, but if she fails to win the support of the caucus, Democratic sources believe both would want the position.
Reps. Hakeem Jeffries of New York and Cheri Bustos of Illinois have also signaled a desire to move up the leadership ranks.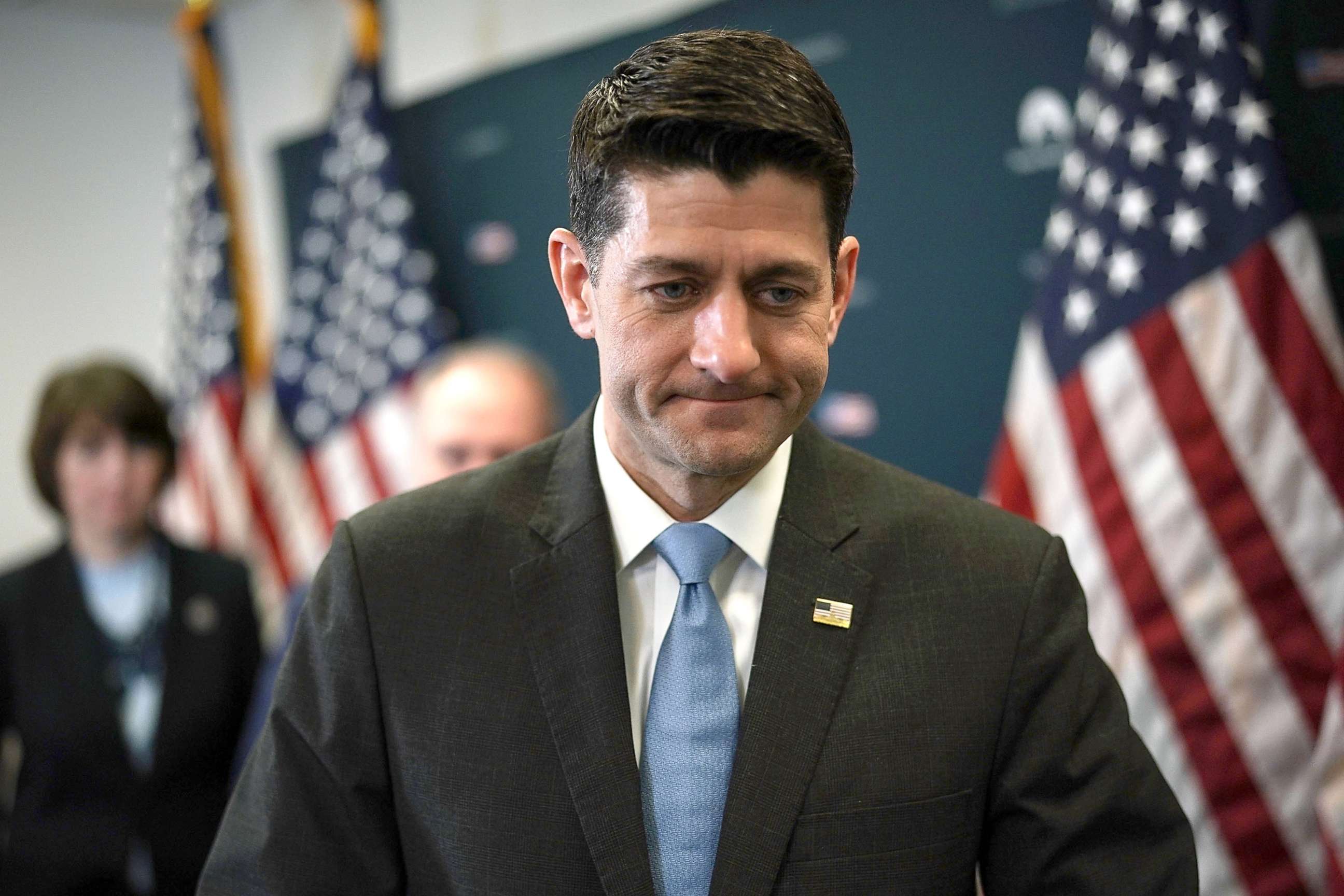 With an opening at the top, Republicans will likely overhaul their leadership ranks.
Retiring House Speaker Paul Ryan hands off the GOP conference to his top deputies, current Majority Leader Kevin McCarthy, whom he has endorsed to replace him, and Whip Steve Scalise.
Scalise had said he would not challenge McCarthy for Speaker if Republicans held the House, but did not rule out running for minority leader if Republicans lost.
Indications of a moderate blue wave follow historic trends and show voters wanted a Democratic check against President Donald Trump in Washington.
Democrats plan to put nearly every major Trump administration policy -- along with the president and his business empire -- under a microscope if they win control of the House in the midterm elections.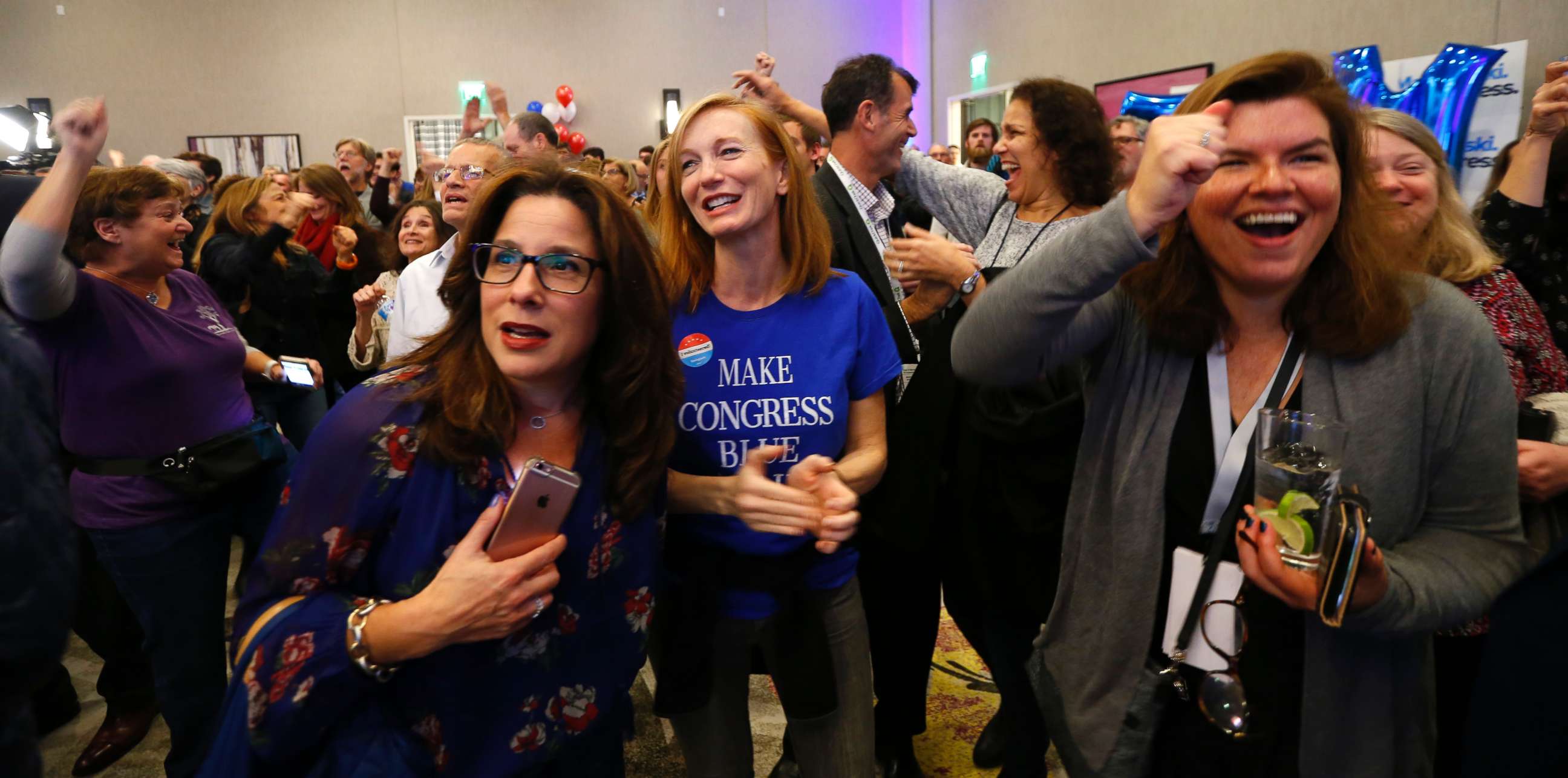 Democrats on the House Oversight Committee are expected to revisit their 64 subpoena requests that Republicans denied in the committee. The requests cover a range of issues, from the rollout of the Muslim travel ban, to documents detailing the response to Hurricane Maria, the administration's refusal to defend the Affordable Health Care Act in court, and administration use of chartered flights.
They'll also ask questions surrounding the Trump International Hotel in Washington, D.C., regarding foreign government spending at the property, and whether the president is in violation of the Constitution's Emoluments Clause.
Rep. Elijah Cummings, the panel's current ranking Democrat, who is expected to become chairman in the next Congress, has signaled he would work with the administration to review prescription drug prices in an effort to lower costs for consumers, and also revisit postal reform and student debt.
The House Intelligence Committee may revive the panel's dormant Russia investigation after Republicans ended the probe last year after concluding there was no evidence of collusion between the Trump presidential campaign and Russia.
Democrats have complained that Republicans failed to follow lines of inquiry and rushed interviews without asking serious questions to important witnesses. Rep. Adam Schiff, who stands to become chairman, could subpoena several witnesses to reappear, including, Steve Bannon, Hope Hicks, Donald Trump Jr., Jared Kushner, Attorney General Jeff Sessions, former Director of Oval Operations Keith Schiller. Democrats also want to examine whether Michael Cohen ever traveled to Russia, and whether Donald Trump Jr. told his father about the Trump Tower meeting with Russians.
At the House Judiciary Committee, Democrats are expected to schedule hearings on President Trump's use of the pardon power and questions surrounding obstruction of justice of special counsel Robert Mueller's Russia probe. Rep. Jerry Nadler, the ranking Democrat who is anticipated to become chairman, will also lead hearings into the administration's actions on immigration -- from ending DACA to the Muslim ban and family separations, and investigate elements of the Russia investigation, including the Michael Cohen payments saga and obstruction.
Despite the Republican attack ads, senior Democrats have tamped down any expectation of impeachment -- at least until the end of Mueller's investigation. First, they want to make the results of that investigation public, and will review the report before determining whether to proceed with impeachment.
Democrats on other committees in the House are laying the groundwork for policy-oriented oversight work and hearings with senior administration officials -- some of whom have not been forced to testify before Congress.