— -- Donald Trump has doubled down on his attacks on a former Miss Universe in a stream of early-morning tweets.
Trump's verbal barbs directed at Alicia Machado, who won the Miss Universe title in 1996, started after the first presidential debate Monday when Hillary Clinton mentioned her and claimed that Trump used to call her "Miss Piggy" and "Miss Housekeeping."
Rather than back away from the accusations, Trump has repeatedly defended his criticisms of the woman and her weight.
His latest came online this morning:
He posted a third tweet in which he makes reference to her past, but doesn't mention specific allegations.
Both Clinton and Machado responded today online to Trump's latest claims, with Clinton calling him "unhinged" on Twitter.
Machado posted a lengthy response on her Instagram account next to a picture of her posing while wrapped in a U.S. flag.
"The Republican candidate and his campaign team are again generating attacks, insults, and attempting to revive defamations and false accusations about my life," she wrote in Spanish.
"All this with the goal of intimidating me, humiliating me and throwing me off once more. The attacks that have come up are slanderous and cheap lies with bad intentions, that have no foundation."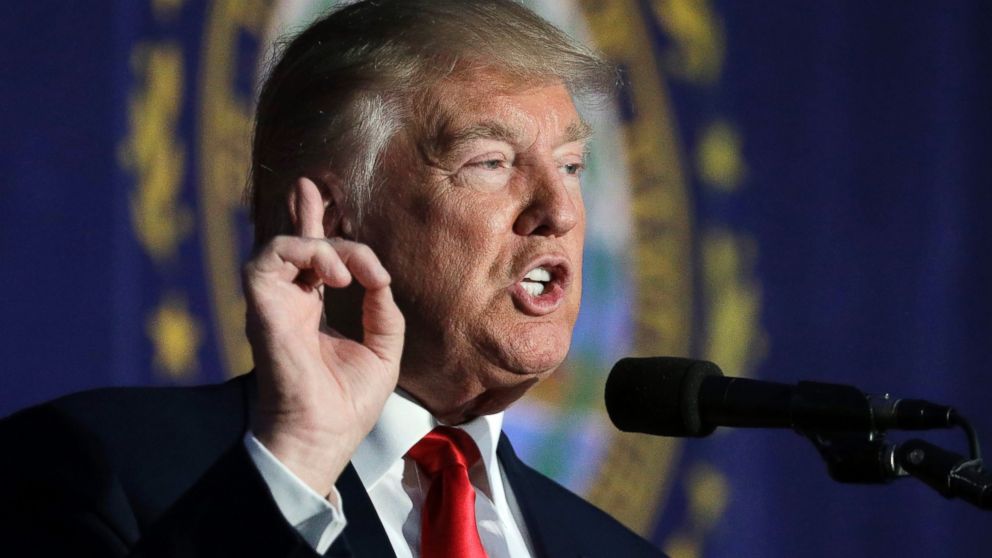 "When I was a young woman, the now candidate, humiliated me, he insulted me, he publicly disrespected me, like he accustomed to do in private in the most cruel of ways. As this has happened to me, it has become clear over the course of the years, that his actions and conduct have repeated themselves over the decades towards other woman.
"Thus, I will keep standing, sharing my story, my absolute support in the name of woman going to Secretary Clinton, for my sisters, aunts, grandmothers, female cousins, female friends and the female community," she wrote.
Trump's Twitter tirade wasn't the first round of shots he has fired this week at Machado, 39, a naturalized U.S. citizen who won Miss Universe two decades ago representing Venezuela.
On Tuesday morning, hours after leaving the debate stage at Hofstra University, Trump called into "Fox and Friends" and talked about how the pageant organizers "had a tremendously difficult time with" Machado.
"She was the winner, and, you know, she gained a massive amount of weight, and it was a real problem," Trump said. "We had a real problem. Not only that, her attitude, and we had a real problem with her."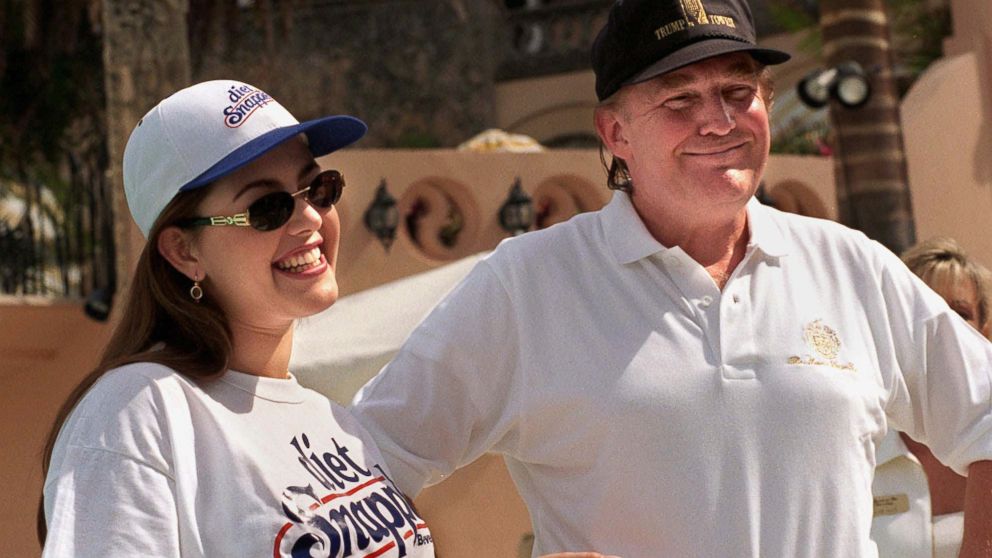 Machado has been speaking out since the debate, defending Clinton's accusations against Trump.
"He was really aggressive," Machado said of Trump on CNN Tuesday. "He was really rude. He was a bad person with me. And that is the story that I need to share."
She added that there are less-than-stellar moments in her personal history, and did not deny the allegation when CNN's Anderson Cooper asked her about media reports that she drove a getaway car during an attempted murder allegedly committed by her then-boyfriend.
"You know, I have my past. Of course, everybody has. Everybody has a past," she said. "And I'm not a saint girl. But that is not the point now."