— -- Both Donald Trump and Hillary Clinton arrived separately at Ground Zero in lower Manhattan this morning to pay their respects on the 15th anniversary of the Sept. 11 attacks.
Trump and Clinton have agreed not to campaign today, but they are both paying their respects at the site of the former Twin Towers.
While they are at the same event, they did not appear together. Trump arrived minutes before Clinton.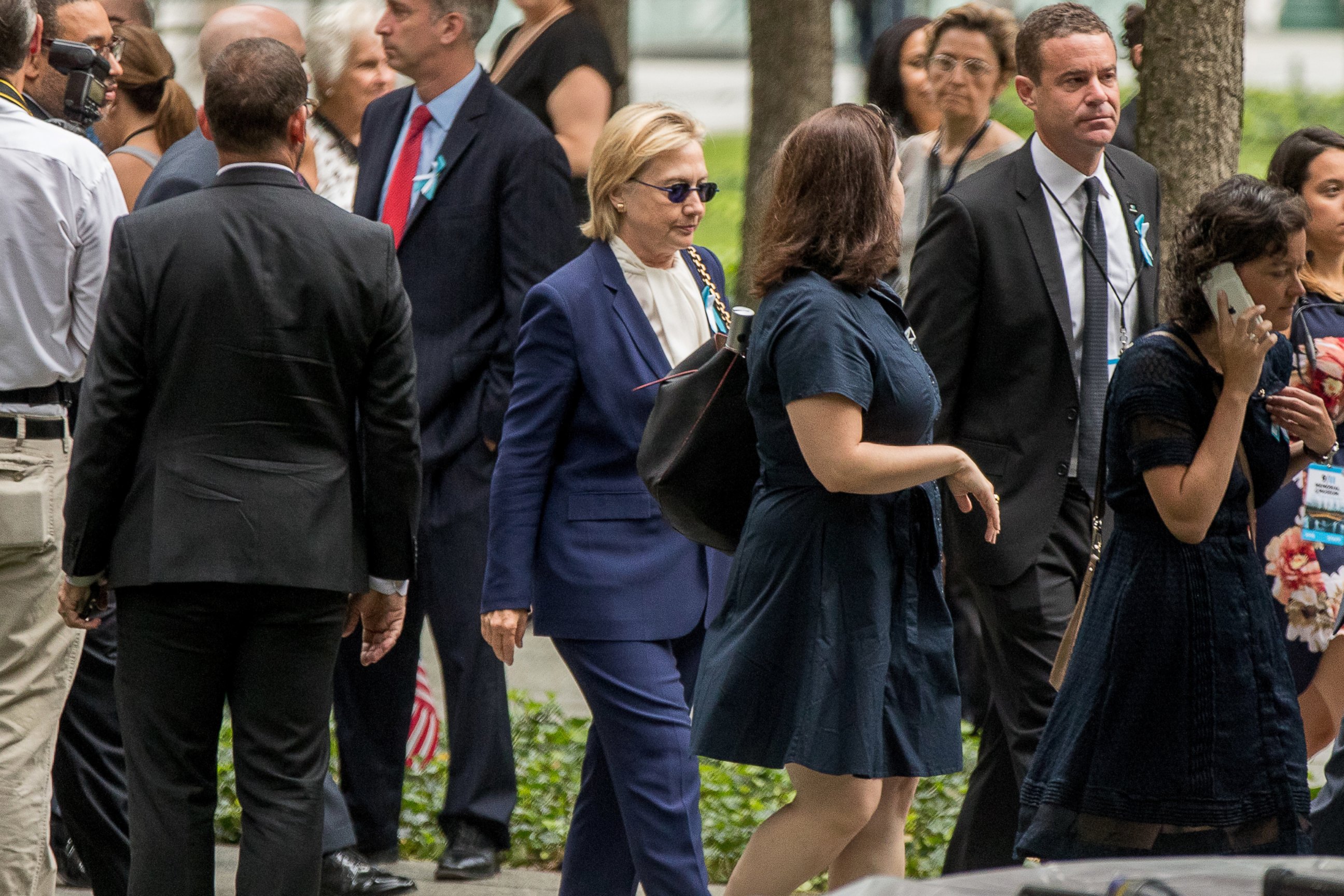 When he entered the area, the Republican presidential candidate was flanked by surrogates with local ties -- former New York City Mayor Rudy Giuliani and New Jersey Gov. Chris Christie.
The politicians on hand lined up in a row as the ceremony began, with Clinton at one end and Trump at the other. Clinton was next to New York Sens. Chuck Schumer and Kirsten Gillibrand. Gov. Andrew Cuomo, former New York City Mayor Michael Bloomberg, and current New York City Mayor Bill de Blasio were standing nearer Giuliani and Trump.
At one point, Trump was seen reaching over and shaking Cuomo's hand but seeming to ignore Bloomberg, who gave a scathing speech denouncing the real estate mogul's candidacy at the Democratic National Convention.
This is a developing story. Please check back for updates.