Election 2014 Firsts: Meet the History-Makers of the Midterms
From West Virginia to South Carolina, these candidates are the first.
November 4, 2014, 9:55 PM
— -- Election Night 2014 brought several "firsts" across the country. With their victories, these are the elected officials who made history on Tuesday night.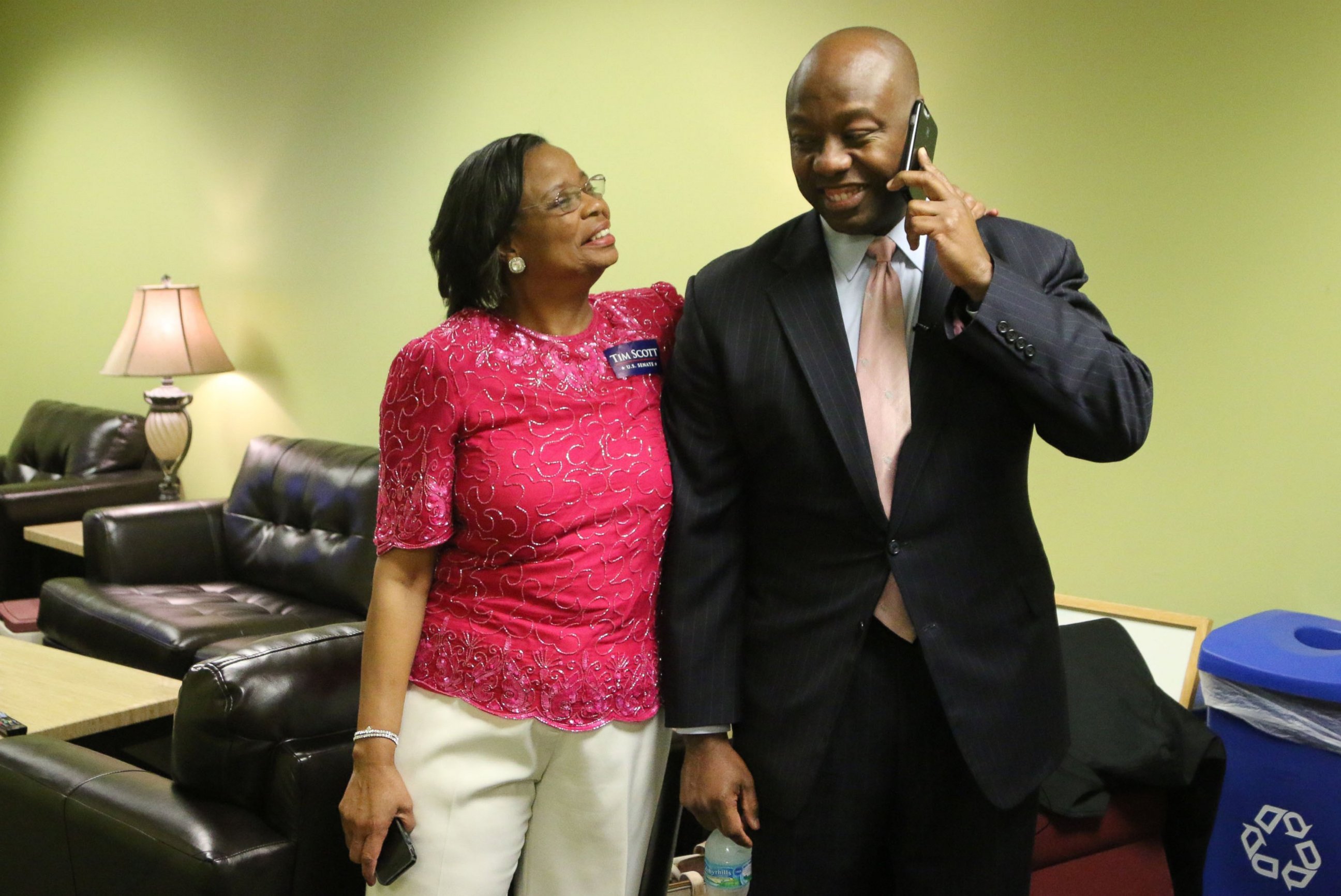 First Elected African-American Senator From South Carolina
Republican Tim Scott became South Carolina's first elected black senator tonight with his victory over Democrat Joyce Dickerson. Scott is no stranger to the halls of Congress, though -- he was appointed to the Senate in 2013 when then-Senator Jim DeMint resigned to lead the Heritage Foundation. With his Election Night win, Scott becomes the first popularly elected black senator in the South since Reconstruction.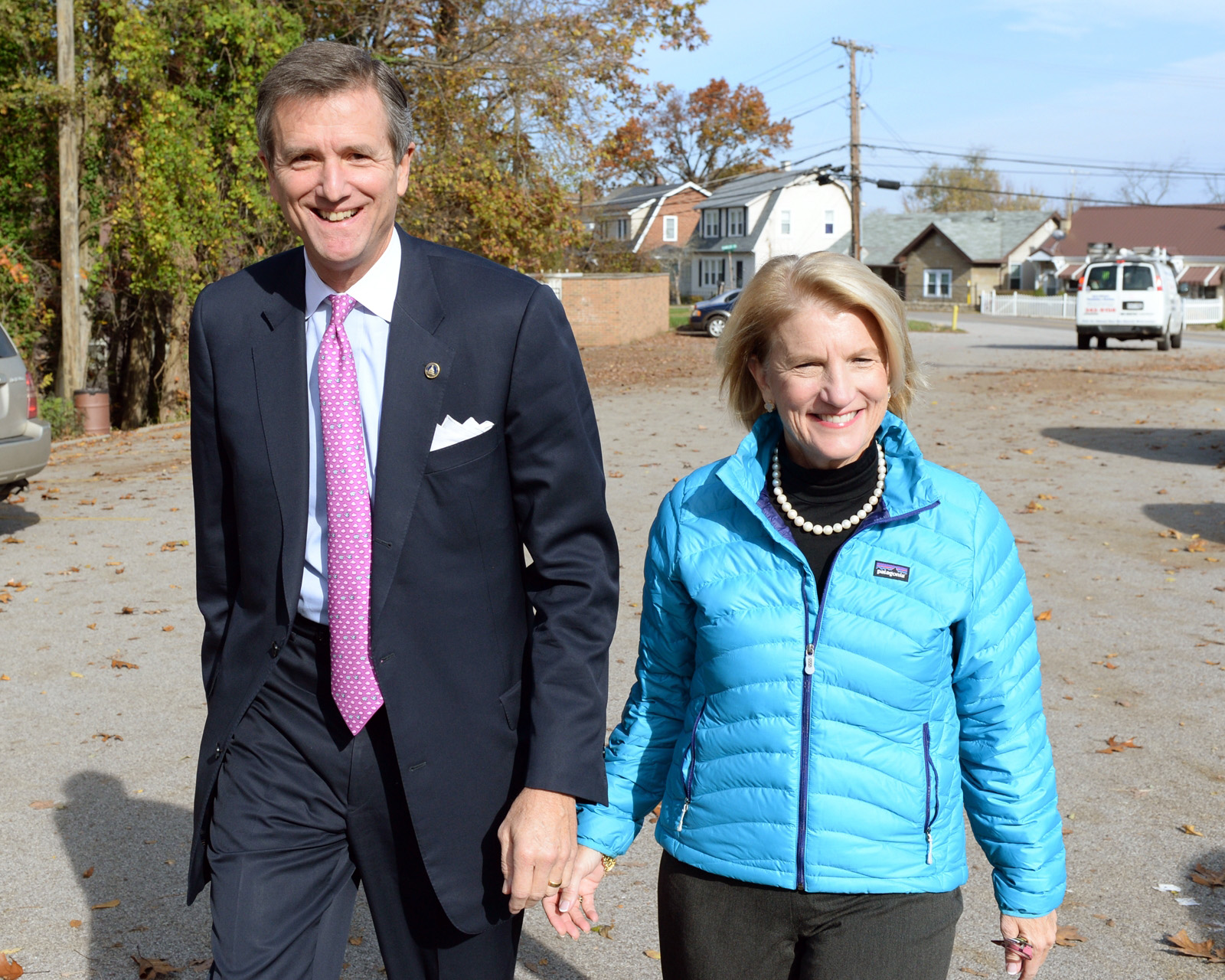 First Female Senator Elected From West Virginia
In West Virginia, Shelley Moore Capito became the first woman elected to the Senate in the state's history. Capito, a Republican, defeated current West Virginia Secretary of State Natalie Tennant in the race to fill Democratic Senator Jay Rockefeller's seat. No stranger to Washington, Capito has represented West Virginia's 2nd Congressional District since 2001.
First Time 100 Votes in Congress Will Be Cast by Women
A special election in North Carolina marks a special milestone for women in Congress. When the 113th Congress casts its next vote, it will be the first time ever that 100 votes will be cast by women. Democrat Alma Adams won a special election in North Carolina's 12th Congressional District and will join 79 current female House members and 20 current female senators when she reports to work in Washington. There are currently 102 female representatives in Congress, but three of those women are non-voting delegates. Adams' election puts the total number of voting female representatives at 100.
First Incumbent to Lose Re-election in Pennsylvania
Republican Gov. Tom Corbett's loss to Democrat Tom Wolf made him the first incumbent governor to lose a re-election bid in Pennsylvania's history. Corbett is the first incumbent to lose an election since the state amended its constitution to allow gubernatorial second terms in 1968.
First Woman Elected to Congress from Iowa
Joni Ernst made Hawkeye State history on Tuesday night as the first woman elected to either chamber of Congress from Iowa. The Republican rising star defeated Democrat Bruce Braley in the race to fill retiring Democratic Senator Tom Harkin's seat. With Ernst's victory in Iowa, Mississippi now becomes the only state to have never elected a female governor or sent a woman to Congress.
First Female Combat Veteran Elected to the Senate
Ernst also made history on Tuesday as the first female combat veteran elected to the Senate. An Iraq War veteran, Ernst has served in the U.S. Army Reserves and Iowa National Guard. While she is the only female combat vet in the Senate, she has company in Congress -- Reps. Tulsi Gabbard, D-Hawaii, and Tammy Duckworth, D-Ill., are both combat veterans and currently serve in the U.S. House of Representatives.
First Governor to Win Three Gubernatorial Elections in Four Years
Wisconsin incumbent Scott Walker becomes the first governor notch three victories in just four years. Walker, a Republican, was elected to his second term on Tuesday with a victory over Democratic candidate Mary Burke. Voters first sent Walker to the governor's mansion in 2010 and he survived a recall election in 2012 after voters expressed anger over a controversial collective bargaining rights law. Whether he'll finish his upcoming four-year term as governor remains to be seen. He has been mentioned as a possible 2016 GOP presidential candidate.
First Candidate to Lose Two Senate Races to Women
With his loss in New Hampshire, Scott Brown becomes the first candidate to be defeated twice by women in a bid for the U.S. Senate. Brown, a Republican, fell to Democratic incumbent Sen. Jeanne Shaheen on Tuesday. The state-switching former senator was previously defeated by Democrat Elizabeth Warren in a 2012 bid to represent Massachusetts in the Senate. He has run against women in his three most recent bids for public office, beating Martha Coakley for Ted Kennedy's vacant seat in a Massachusetts special election in 2010.
First Latino Elected to Congress from West Virginia
Republican Alex Mooney becomes the first Latino elected to Congress in West Virginia's history. According to Mooney's campaign website, his mother was a Cuban refugee and was once jailed in Cuba for opposing Fidel Castro's regime. The newly-elected congressman defeated Democrat Nick Casey on Tuesday.
Youngest Woman Ever Elected to Congress
Elise Stefanik, a Republican from New York, made history tonight when she became the youngest woman ever elected to Congress. Stefanik is just 30 years old. Her victory breaks the 31-year record held by former Rep. Elizabeth Holtzman, D-N.Y., who was 31 years old when she was elected to Congress in 1973. Stefanik, a Harvard grad, served under President George W. Bush and helped prep Vice Presidential candidate Paul Ryan for debates during the 2012 campaign.
First Female Governor of Rhode Island
Gina Raimondo, a Democrat, becomes Rhode Island's first female governor with her victory over Allan Fung. The newly-elected governor enjoyed big-name support from fellow Democrats. First Lady Michelle Obama campaigned for Raimondo last week while Hillary Clinton joined Raimondo on the campaign trail the week before that. The Rhode Island governor's race would have been a "first" with either candidate's victory. Had he been elected, Republican candidate Allan Fung would have been the state's first Asian-American governor.
First Black Female Republican in Congress
With her Election Night victory in Utah, Mia Love becomes the first black Republican woman elected to Congress. Love finally heads to Washington victorious, after losing a bid for Congress in 2012 by just 768 votes. The 38-year old mother of three was elected mayor of Saratoga Springs, Utah in 2009.