Fox News host Glenn Beck has been targeting liberals for years but labor unions and other progressive groups are beginning to fight back.
"We are working to counter the Glenn Beck effect and turn anger into action for real change," said AFL-CIO president Richard Trumka during a Wednesday speech at Harvard University.
Trumka's speech, which was delivered to Harvard's Institute of Politics, suggested that Beck was one of the forces in the country who is working to "convert justifiable anger about an economy that only seems to work for a few of us into racist and homophobic hate and violence directed at our President and heroes like Congressman John Lewis."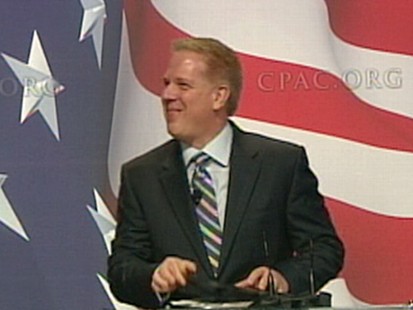 The head of the AFL-CIO is not alone in trying to counter Beck.
Last month, the 2.2-million member Service Employees International Union began pressuring Beck's advertisers to "stop supporting his dangerous brand of crazy."
"Beck's irresponsible comparisons of progressive leaders to Stalin, Mao and Nazi Germany cannot be dismissed as merely silly or stupid," wrote SEIU Director of Strategic Affairs Michelle Ringuette in an e-mail to the union's supporters. "This kind of rhetoric can instigate unbalanced individuals into committing rash and violent acts. And if Fox News wants to continue giving him a platform to spread hate, they should not profit from it."
The SEIU e-mail asked its supporters to add their names to the letter being sent to Beck's advertisers.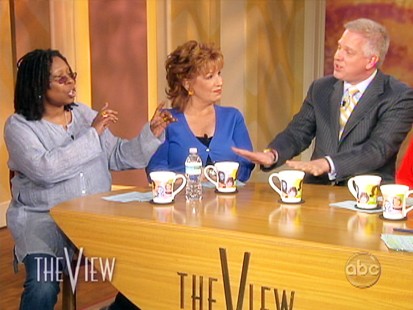 Media Matters for America
, a liberal media watchdog group, also is applying pressure to Fox News.
On Thursday, after the mother of Gregory Giusti -- the man arrested for allegedly threatening House Speaker Nancy Pelosi's, D-Calif., life over health care reform -- said that Fox News was a factor in her son's alleged actions, Eric Burns, the president of Media Matters, issued a statement denouncing that the tactics of Fox News.
"The violent language and scare tactics we see on Fox News every day have real consequences," Burns said. "This is a network that ran a 14-month campaign against health care reform, which left their viewers confused and angry. The question is, now that one of those viewers has allegedly threatened Speaker Pelosi's life over health care reform, is Fox News going to do anything about it?"
Taking the Fight to Twitter
Last week, the Jewish Fund for Justice launched a 24-hour "Twitterstorm" against Beck after he urged listeners of his radio program to leave churches that speak of "social justice."
The "Twitterstorm" entailed tweeting thousands of haikus to Beck's Twitter account in protest of his effort to tie the social justice concept to communism and Nazism.
Beck said on his radio show on March 2, "I beg you, look for the words 'social justice' or 'economic justice' on your church Web site. If you find it, run as fast as you can. Social justice and economic justice, they are code words."
"Am I advising people to leave their church? Yes, if I am going to Jeremiah Wright's church," he said, referring to President Obama's former pastor in Chicago. "If you have a priest that is pushing social justice, go find another parish. Go alert your bishop."
Asked about progressive leaders charging that he is distorting the meaning of social justice, the president of Beck's company sought to tie the criticism of Beck to President Obama and argued that they are "twisting Glenn's words."
"Glenn has repeatedly said that he strongly supports and believes in 'social justice' when it is defined as 'good Christian charity' and has unequivocally denounced violence and promoted peaceful, non-violent expression," said Christopher Balfe, president of Beck's company, Mercury Radio Arts, in a statement provided to ABC News through a Fox News spokesperson.
Even as he affirms his support for "good Christian charity," Beck finds himself at loggerheads with progressives who believe that Scripture calls on people not merely to give to the needy, but also to change the economic conditions that produce poverty in the first place.
By attacking churches that espouse social justice, The New York Times has noted, Beck is taking on "most mainline Protestant, Roman Catholic, black and Hispanic congregations in the country -- not to mention plenty of evangelical churches and even his own, the Church of Jesus Christ of Latter-Day Saints."
ABC News' Matt Loffman contributed to this report.