Harris takes fresh aim at Biden's debate remarks on busing, calls them 'revisionist history'
Harris' remarks were made on "The Breakfast Club" radio program airing Friday
Sen. Kamala Harris is taking fresh aim at fellow 2020 hopeful Vice President Joe Biden over his remarks on busing in the first Democratic debate, calling his efforts to explain himself "revisionist history."
"I'm not going to let us engage on a debate stage for who's going to be the next president of the United States -- I'm not going to allow us to engage in revisionist history," Harris said in a taping of the popular New York-based syndicated radio program "The Breakfast Club," which aired Friday morning.
"I can't stand on that stage and allow certain conversations to be taking place," Harris told the radio hosts.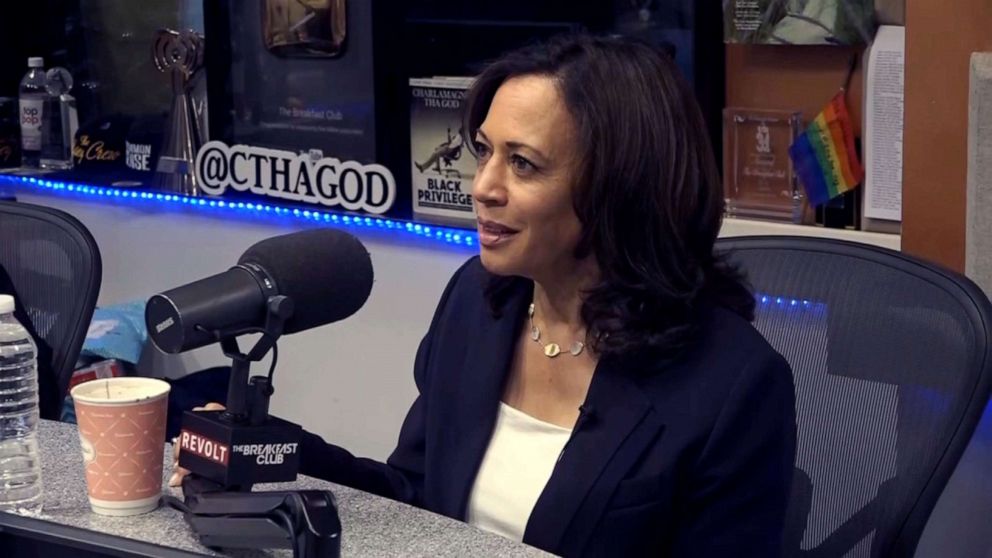 When asked by host Charlamagne tha God if she's for or against busing, Harris said she was for the federally mandated policy at the time.
Harris and Biden have been trading barbs for two weeks after the heated exchange at the debate. Their dispute has continued to be personal, with Harris making up T-shirts using a photo of her as a young girl in California who was bused and Biden saying he was surprised considering Harris knew his deceased son Beau when both served as state attorneys general.
Harris spoke openly about her relationship with Beau Biden, calling him her "dear friend" and saying he was an "incredible person and incredible human being."
"When I was battling the big banks, Beau stood with me," Harris said.
She pushed back, however, on Biden's response to her attack on his views on busing, saying her relationship with his late son was "separate" from her criticism of Biden for working with segregationists in the Senate to oppose busing.
"So, through Beau I got to know his father, mostly just because of the love that they share for each other," Harris said. "That's separate from the fact that segregationists in the United States Senate stood and lived their careers to segregate the races and public education in the United States. And that I was one of those many children who was personally impacted by that."
The Biden campaign declined to comment.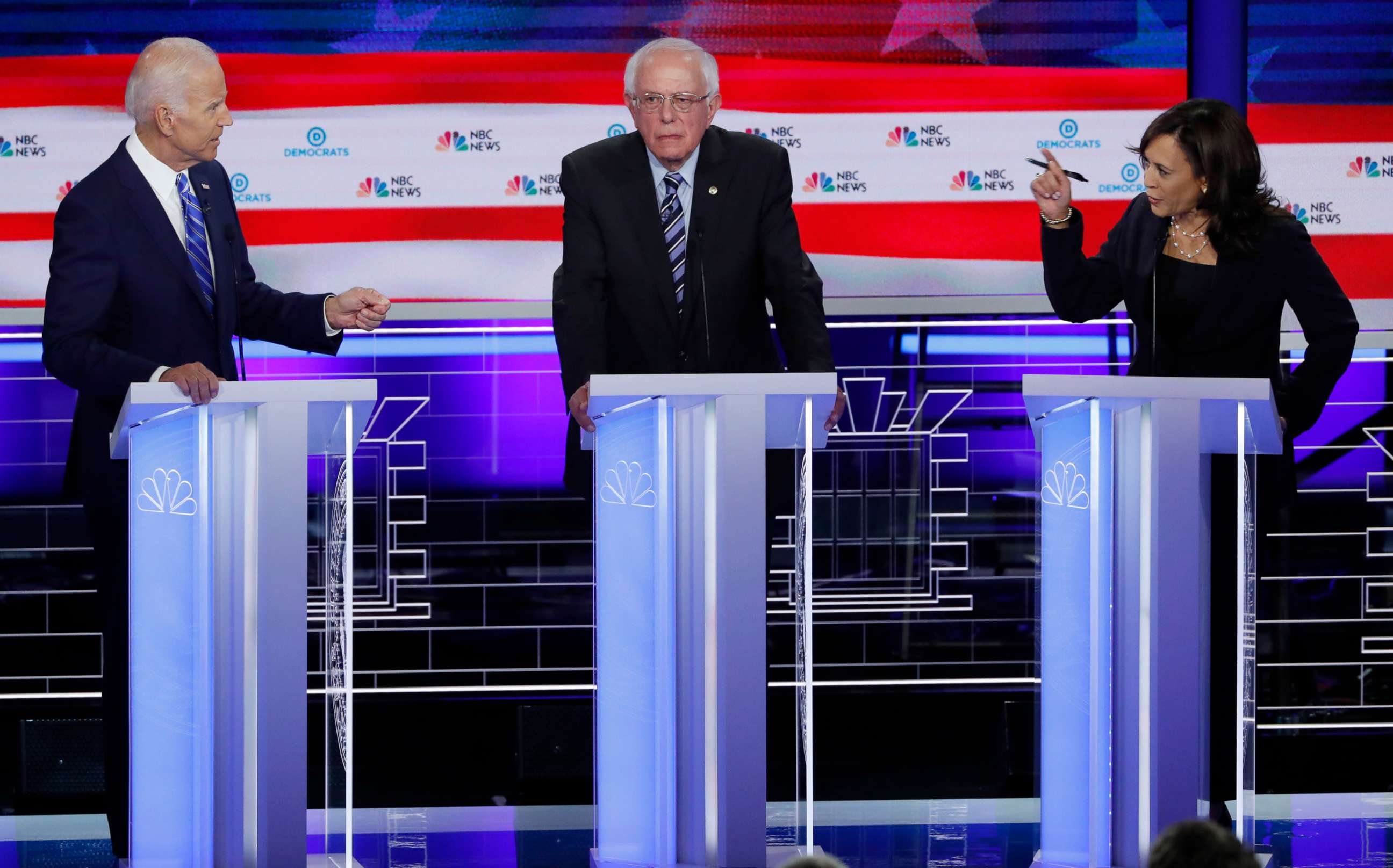 Harris made her strongest attacks, though, on President Donald Trump, saying "we have predator living in the White House," citing his immigration policies that led to the recent separation of families trying to cross the southern border.
"Donald Trump has predatory instincts and a predatory nature," Harris said. "And here's the thing about predators by their very nature, they prey on the vulnerable," a line of attack she's repeatedly used on the campaign trail.
Harris gave high praise to President Barack Obama's immigration policies. despite its own problems dealing with unaccompanied minors and mass deportations.
"He is, and I believe him to be, a humanitarian who understands that we need to obviously we need to have border protection," Harris said. "But we also are a country that has said that we will give you refuge if you are if you are fleeing harm."
Host Angela Yee asked Harris: "You feel like you're being targeted by Russian bots?" Harris responded, "Oh, we already know we are. And so part of the question, then back to, how do we get to the solution, right, knowing that there's a problem"
She added that rapid response is one way to combat the issue of foreign interference. But she said, " We also have to know what we're being played. And we also have to respond immediately when we know something is inaccurate."
Charlamagne tha God, who emceed a fundraiser for Harris the night before the interview, asked for her opinion on the recent remarks made by freshman Democratic Rep. Alexandria Ocasio-Cortez in which she criticized House Speaker Nancy Pelosi for "singling out" Democratic women of color, calling it "disrespectful."
"That's not my experience with Nancy Pelosi," Harris said. "And I've known her and worked with her for years. I've known her to be very respectful of women of color, and very supportive of them."