President Donald Trump on Tuesday said Rep. Ilhan Omar, one of the first Muslim women in Congress, should resign over Twitter comments that leaders in both parties have called "anti-Semitic."
"I think she should resign from Congress frankly, but at a minimum, she shouldn't be on committees, certainly that committee," President Trump said.
Omar has since apologized for her Twitter reply to journalist Glenn Greenwald in which she suggested that House Minority Leader Kevin McCarthy, a California Republican, and other members of Congress, support Israel because they get campaign donations from pro-Israel groups and individuals, evoking historical stereotypes linking Jews to money and influence.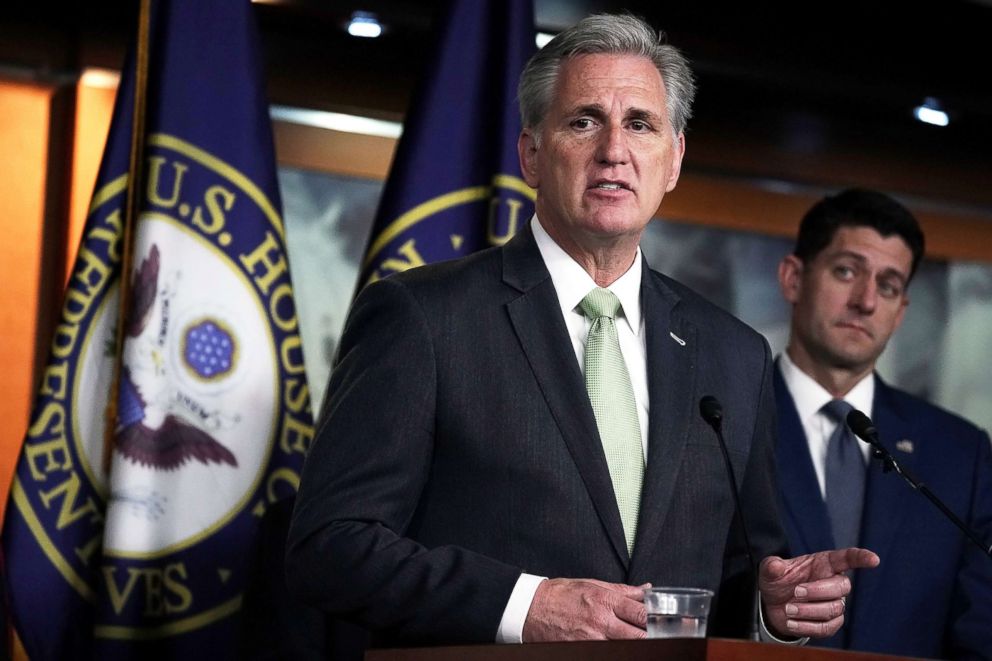 In the tweet, Omar appeared to be using a common way of referring to $100 bills – which feature Benjamin Franklin – or even playing off a line from "It's All About the Benjamins," a 1997 song from rapper Puff Daddy featuring the Notorious B.I.G., Lil' Kim and the Lox.
She also tweeted "AIPAC!" – a clear reference to the American Israel Public Affairs Committee, the prominent advocacy organization that has spent millions lobbying for pro-Israel legislation and sponsor trips to Israel for members of Congress.In 2018, AIPAC spent a total of $3.5 million on lobbying, including more than $883,000 spent just in the last three months of 2018.
Omar had previously appeared to defend her comments on Twitter later Sunday night in a response to a message from Chelsea Clinton, former President Bill Clinton's daughter.
The president called Omar's apology "lame" and accused her of being insincere.
The Anti-Defamation League, which condemned Omar's comments as "promoting the ugly, anti-Semitic conspiracy theory that Jews have an outsized influence over politics."
On Monday, Rep. Jerry Nadler, D-N.Y., the chairman of the House Judiciary Committee, called Omar's comments "deeply hurtful and offensive," while Reps. Josh Gottheimer, D-N.J., and Elaine Luria, D-Va., who are Jewish, began circulating a letter calling on Democratic leaders to take "swift action" to condemn the comments. Rep. Eliot Engel, the Democratic chairman of the House Foreign Affairs Committee on which Omar serves, also criticized her comments in a statement Monday but made no mention of removing her assignment.
"I fully expect that when we disagree on the Foreign Affairs Committee, we will debate policy on the merits and never question members' motives or resort to personal attacks," he wrote. "Criticism of American policy toward any country is fair game, but this must be done on policy grounds."
In an extraordinary rebuke, House Speaker Nancy Pelosi and other House Democratic leaders on Monday called on the Democratic freshman to apologize for the comments.
"Anti-Semitism must be called out, confronted and condemned whenever it is encountered, without exception," Pelosi said in a statement, joined by Majority Leader Steny Hoyer, Majority Whip James E. Clyburn, Assistant Speaker Ben Ray Luján, Caucus Chairman Hakeem Jeffries and Caucus Vice Chair Katherine Clark.
"We are and will always be strong supporters of Israel in Congress because we understand that our support is based on shared values and strategic interests. Legitimate criticism of Israel's policies is protected by the values of free speech and democratic debate that the United States and Israel share," the statement continued.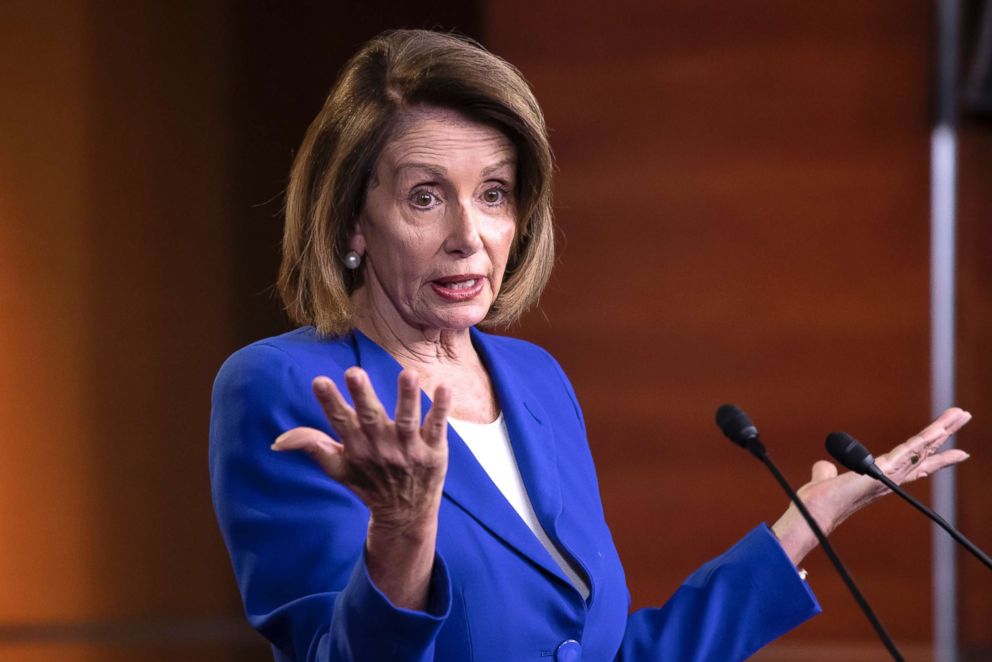 "But Congresswoman Omar's use of anti-Semitic tropes and prejudicial accusations about Israel's supporters is deeply offensive. We condemn these remarks and we call upon Congresswoman Omar to immediately apologize for these hurtful comments," they said. "As Democrats and as Americans, the entire Congress must be fully engaged in denouncing and rejecting all forms of hatred, racism, prejudice and discrimination wherever they are encountered," the statement read.
Pelosi also tweeted that she had spoken with Omar, saying "Congresswoman Omar and I agreed that we must use this moment to move forward as we reject anti-Semitism in all forms."
Shortly afterward, Omar tweeted, in part, that "My intention is never to offend my constituents or Jewish Americans as a whole. We have to always be willing to step back and think about criticism, just as I expect people to hear me when others attack me for my identity. That is why I unequivocally apologize."
Omar, of Minnesota, has previously been accused by Republicans of anti-Semitism for her comments about Israel, and her weekend comments caused a growing number of Democrats to join in criticizing her social media posts.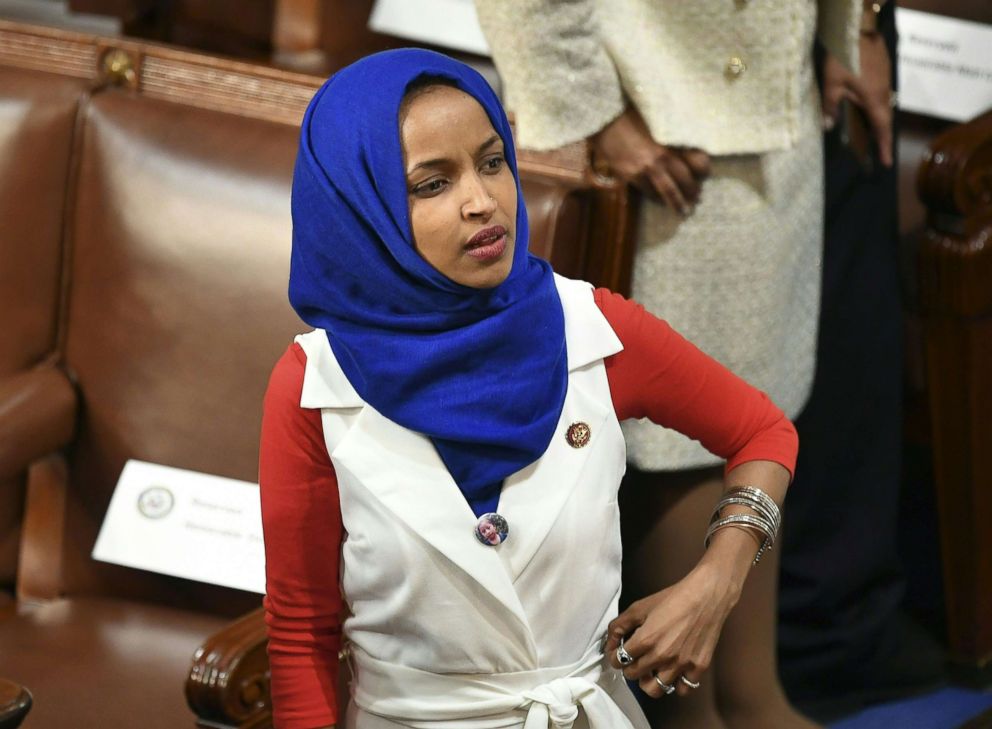 Omar, along with Rep. Rashida Tlaib, D-Mich., another Muslim woman and freshman Democrat, have been outspoken critics of Israel and the country's treatment of Palestinians, articulating a growing sentiment among progressives that has put them at odds with longstanding American foreign policy consensus on Israel and deep bipartisan support for Israel in Washington and on Capitol Hill.
House Minority Whip Rep. Steve Scalise, House GOP Conference Chair Rep. Liz Cheney, among others, have called for Omar to be taken off the Foreign Affairs Committee.
Republicans, who have been quick to criticize the two Democratic women, have also grappled with charges of anti-Semitism.
And ahead of the midterm elections, McCarthy, then the majority leader of the House, posted and subsequently deleted a tweet that said Republicans "cannot allow" George Soros, Michael Bloomberg and Tom Steyer – three Jewish Democratic billionaire donors – to "buy" the election.
President Trump was accused of anti-Semitism during the 2016 presidential campaign after he retweeted an image of Hillary Clinton and a six-pointed star similar to a Jewish star that read "Most Corrupt Candidate Ever!" superimposed on a graphic of money.
The president eventually deleted the image and replaced it with a similar graphic without the star.
Fellow freshman Democratic lawmaker, Rep. Alexandria Ocasio-Cortez, highlighted Omar's apology and contrasted her contrition with Trump's responses when criticized for culturally offensive remarks.
"Unlike this President, Rep. @IlhanMN demonstrated a capacity to acknowledge pain & apologize, use the opportunity to learn abt history of antisemitism,+grow from it while clarifying her stance," she tweeted. "I'm also inspired by Jewish leadership who brought her in, not push her out, to heal."
ABC News' Soo Rin Kim contributed to this report.