Comedians mocked Supreme Court nominee Brett Kavanaugh on Monday after he discussed his virginity and claimed a decades-old social calendar would help to exonerate him from sexual assault allegations.
"He claims he kept calendars detailing his social engagements from 1982 that will help to exonerate him," Jimmy Kimmel said on "Live" Monday. "What 17-year-old keeps calendars of his social engagements? No wonder he was a virgin!"
Kavanaugh defended himself in an emotional interview on Monday after a second woman accused him of sexual misconduct over the weekend.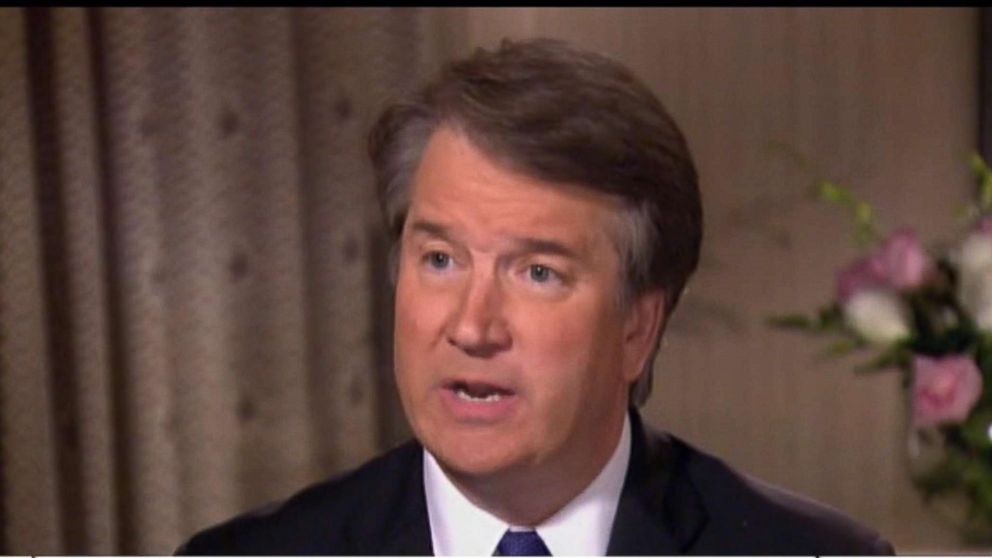 "I did not have sexual intercourse or anything close to sexual intercourse in high school or for many years thereafter," Kavanaugh said during a Fox News interview on Monday. "Yes, people might have had too many beers on occasion. In high school I think all of us have done things we look back on in high school and cringe a bit.
"But that's not what we're talking about. We're talking about an allegation of sexual assault and I never sexually assaulted anyone," he added.
President Donald Trump also defended Kavanaugh on Monday, calling him a "fine man" and "a great scholar."
"This is a fine man and we certainly hope he will be confirmed and quickly. His family has suffered. His family has suffered," Trump said. "What's going on is not something that should happen. Brett Kavanaugh is an absolutely outstanding person and hopefully, he will be confirmed quickly."
Kavanaugh's interview aired on Monday, a day after a former Yale University classmate claimed he sexually assaulted her at a party 35 years ago.
Stephen Colbert also chimed in on the Kavanaugh saga over on "The Late Show."
"Wow. Seriously that's not good. I mean you expect that kind of thing at Dartmouth, but Yale," Colbert said. "At least, please, please tell me his penis was wearing a bow tie."
The nominee vehemently denied the woman's claims, as well as allegations levied by Christine Blasey Ford, who claimed he sexually assaulted her at a separate party when they were both in high school.
Kavanaugh said he wouldn't "let false accusations" drive him out of the Supreme Court nomination process, but Kimmel says he has another gig in mind for the judge.
"So if he doesn't get to be on the Supreme Court, maybe he'll be 'The Bachelor,'" Kimmel joked.