ABC News / Yahoo! News / WMUR-TV New Hampshire Debates: What Would You Ask the Candidates?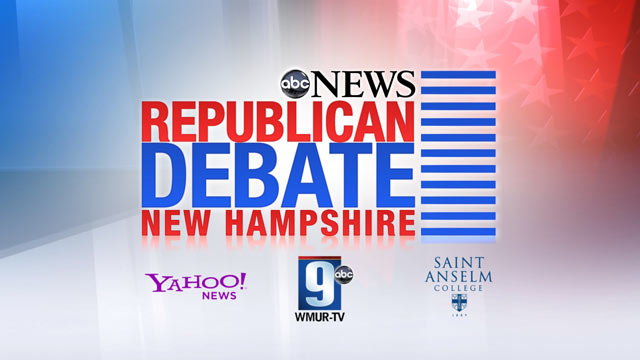 ABC News, Yahoo! News and WMUR-TV are joining forces to host a Republican presidential candidate debate in New Hampshire on Saturday, January 7, 2012, airing from 9:00-11:00pm/ET on the ABC Television Network, and live streaming on
ABCNews.com
,
Yahoo!
, and
OTUS News
. What do you want to hear moderators Diane Sawyer and George Stephanopoulos ask the candidates? Tell us below, and be sure to tune in or log-on! And for complete 2012 election coverage,
be sure to log-on to OTUS News
-- your one-stop-shop for 2012 from the ABC News political team.