— -- During Tuesday's State of the Union, a lone Democrat in the front row leapt up and down to applaud the president during his address to Congress: Sen. Joe Manchin of West Virginia.
But by Wednesday afternoon, a war of the words had erupted after the White House seemed to turn on Manchin, criticizing the senator in a fiery speech by vice president Mike Pence. Manchin faces re-election this year.
"I looked [Manchin] in the eye and I told him, Joe, the people of the mountain state are counting on you," Pence said in a speech touting tax reform in White Sulphur Springs, W.V. "And I said, let's get this tax cut done together. But Joe voted no. Joe voted no to give working families more of your hard-earned money."
Pence continued, "Joe voted no on tax cuts for job creators and on expanding the child tax credit giving you your first 24,000 dollars of income tax free ... Joe voted no. But it's not just the tax cut, Senator Joe Manchin has voted no time and again on the policies West Virginia needs. When the time came to repeal and replace the disaster of Obamacare, Joe voted no. When we empowered West Virginia to defund Planned Parenthood, Joe voted no. And when it comes to that wall when we're gonna build on the southern border, Joe said quote, 'Well, I'm not voting for the wall either.' Folks, Joe's just gonna keep voting against West Virginia. Now that might make Chuck Schumer and Nancy Pelosi pretty happy. But West Virginia needs to let him know you expect better from Joe."
Pence's remarks signal that in the upcoming West Virginia Senate race, the White House won't hold back on attacking Manchin despite his frequent support.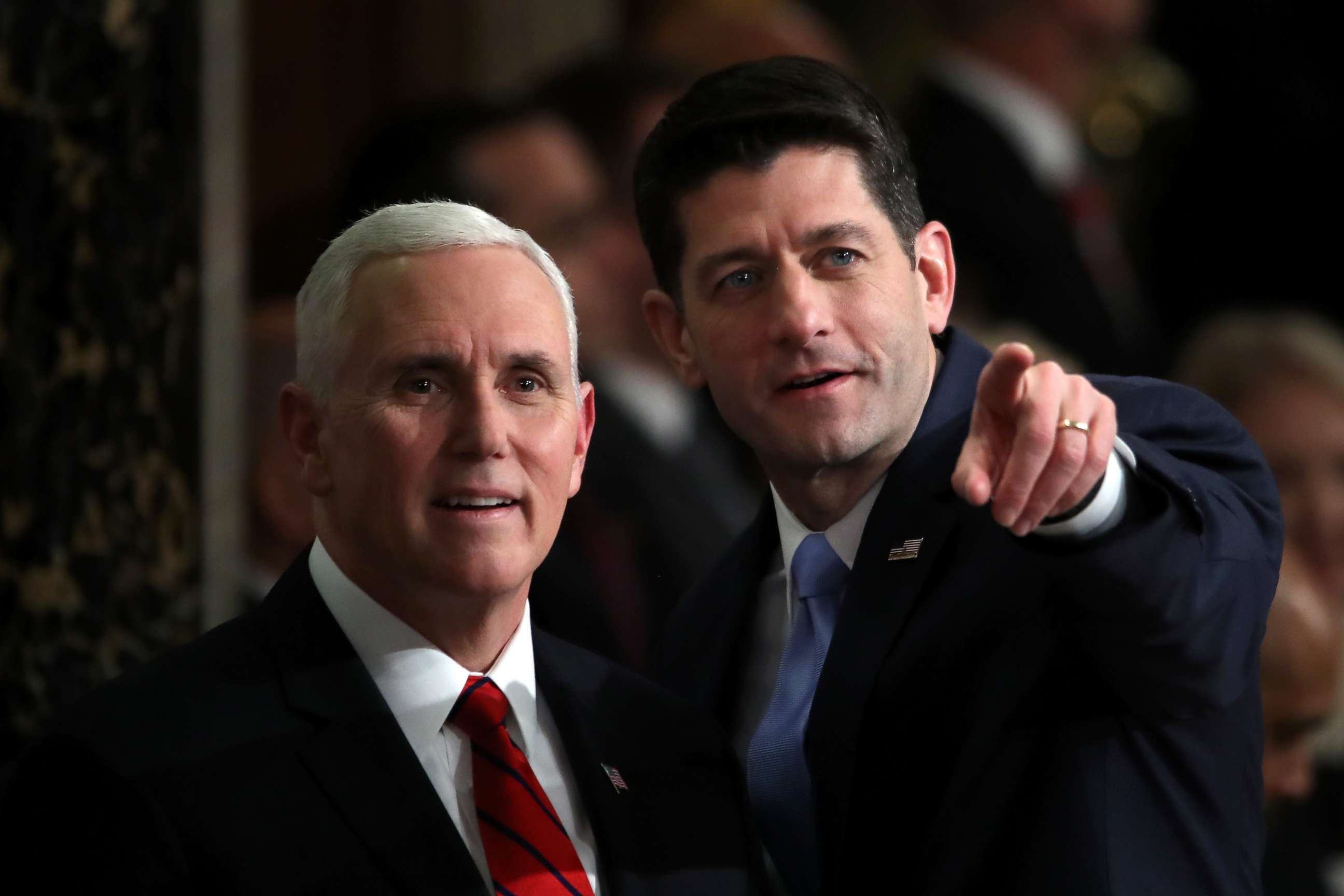 In response, Manchin said "The vice president's comments are exactly why Washington sucks." The comment was in reference to remarks Manchin made about the frustration he felt during the government shutdown. Manchin noted that just last night, President Donald Trump called for "unity and bipartisanship" during his State of the Union address.
"I am shocked that after the vice president worked for almost a year in a divisive and partisan way to take healthcare away from almost 200,000 West Virginians, bankrupt our hospitals, and push tax cuts for the wealthiest Americans and huge corporations that he would come to West Virginia and continue his partisan attacks," Manchin said in a statement.
"Last week, I worked in a bipartisan way with Senator Collins to end the shutdown, and last night President Trump called for unity and bipartisanship. The vice president's comments are exactly why Washington sucks. I'm disappointed in his comments but will continue to work to make Washington work so West Virginia and our country work."
Pence spent the afternoon in West Virginia, delivering a speech at Worldwide Equipment, Inc. on tax reform with Secretary of Commerce Wilbur Ross before heading to the Greenbrier Resort to address the House and Senate Republican Members Conference.
Manchin, a centrist Democrat from a state that voted for Trump by 42 points, has earned a reputation of working across the aisle and being a Democratic ally with the White House. During the government shut down, it was Manchin, along with new Sen. Doug Jones, D-Ala. who was invited to travel down Pennsylvania Avenue to meet with Trump and find common ground on issues tripping up a potential bipartisan deal.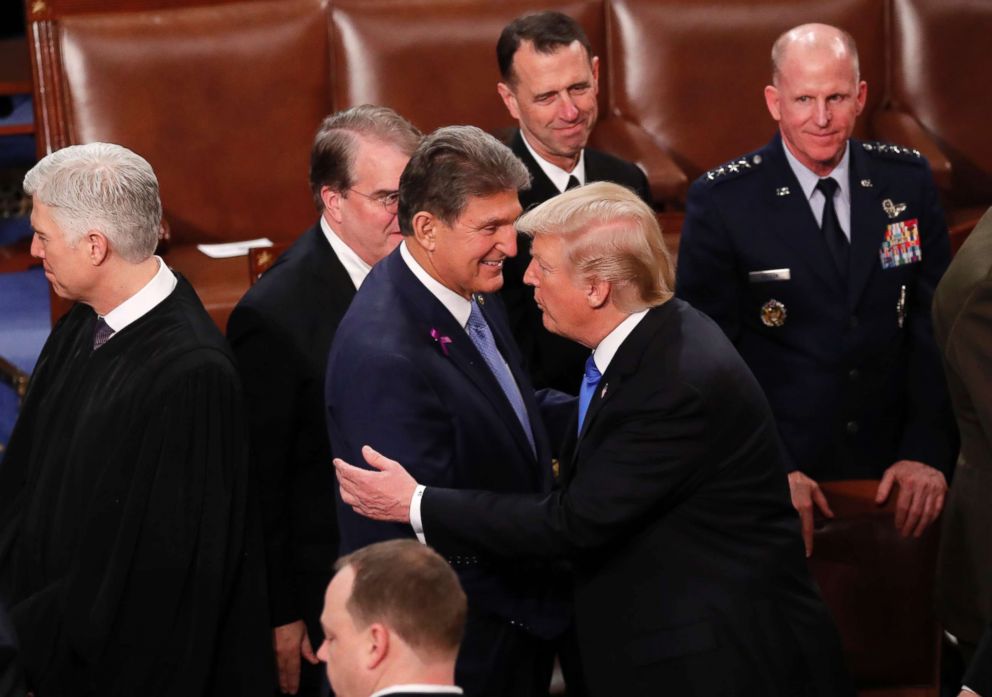 Trump has criticized Manchin before. In an interview with the New York Times last December, Trump said he hears "bull----" from Democrats "like Joe Manchin."
"Joe's a nice guy," said Trump. "But he talks. But he doesn't do anything. He doesn't do. 'Hey, let's get together, let's do bipartisan.' I say, 'Good, let's go.' Then you don't hear from him again."