Mark Cuban Is Voting for Hillary Clinton and Thinks You Should Too
The billionaire vowed to convince everyone he knows to also vote for Clinton.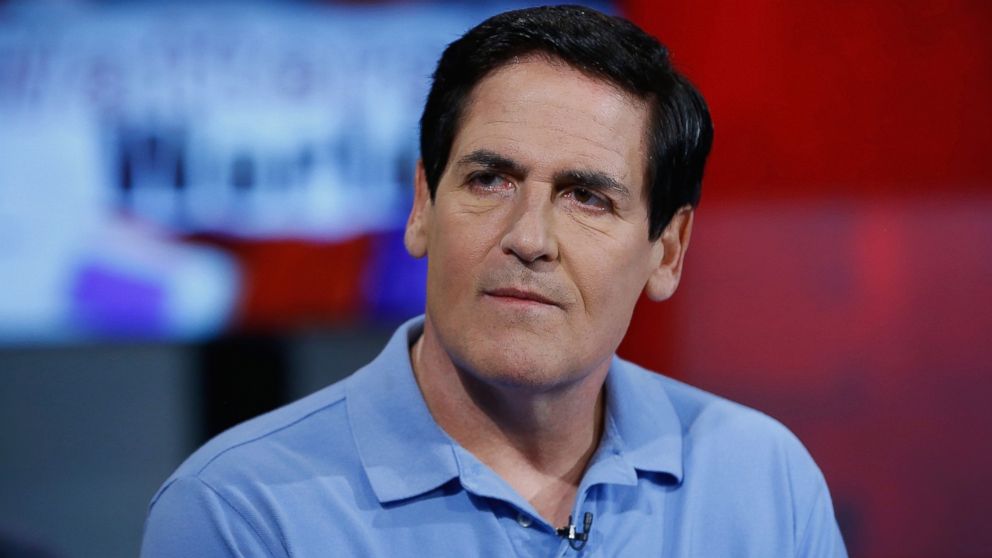 — -- Billionaire investor Mark Cuban says he's voting for Hillary Clinton and thinks you should too.
The Dallas Mavericks owner and TV personality tweeted his support for the Democratic presidential nominee on Friday, vowing to do his "best to convince" everyone he knows to also vote for the former secretary of state in the November election.
Cuban wrote the tweet in reply in response to a Twitter user who asked him if he planned to vote for Clinton or not at all, after the "Shark Tank" star posted a tweet about Donald Trump saying, "This guy should be commander in chief?"
Just last month, Cuban said on FOX Business that "there's a good chance I'll vote for Donald Trump" if Clinton picks Massachusetts Sen. Elizabeth Warren as her running mate. The former secretary of state ultimately chose Virginia Sen. Tim Kaine. Cuban also predicted that Clinton would win the presidential election in "a landslide."
In an earlier interview with NBC's "Meet the Press" in May, Cuban said he was open to running for vice president with either Clinton or Trump. The billionaire also described his political affiliation as "fiercely independent."
But it wasn't that long ago that Cuban was fully backing the Republican presidential nominee. Trump hosted one of his largest campaign rallies last September at the American Airlines Center in Dallas, home to the NBA's Dallas Mavericks and the NHL's Dallas Stars.
A couple months earlier, Cuban called the real estate mogul "the best thing to happen to politics in a long time."
"I have to honestly say he is probably the best thing to happen to politics in a long time," Cuban said in a statement last July on Cyber Dust, the private-messaging app he created.
"I don't care what his actual positions are, I don't care if he says the wrong thing," he continued. "He says what's on his mind. He gives honest answers rather than prepared answers. This is more important than anything any candidate has done in years."
In another blast to his followers on his Cyber Dust app, Cuban said a month later that he wants to be a Republican but he disagrees with the GOP on most social issues and the party is a mess.
"I would prefer to be a Republican," Cuban wrote. "The Republicans have a much bigger problem that will crush them in every Presidential election until this changes."
He continued: "The Republican Party does everything possible to discourage leadership. They want dogma. They want conformity. They want to conserve their romanticized past. That's a shame. I wish they wanted to conserve the best of what America is today and find a leader that can take us to new places that make our future better."