Nevada State Results Election 2016
— -- Nevada held its Democratic caucuses on Feb. 20, 2016 and its Republican caucuses on Feb. 23, 2016. 43 delegates were at stake for the Democrats and 30 delegates for the Republicans.
Why The State Is Significant:
• Nevada is known for holding the first-in-the-West caucuses for Republicans and Democrats and is a swing state in the general election.
• The Silver State is closely watched as a bellwether for the Hispanic vote. In 2016, Hispanics accounted for 8 percent of Republican caucus goers and two in 10 Democratic caucus goers.
Fast Facts:
• In 2016, among Democratic caucus goers under age 45, three-quarters in entrance poll results supported Bernie Sanders for the nomination; among those 45 and older, Hillary Clinton easily prevailed.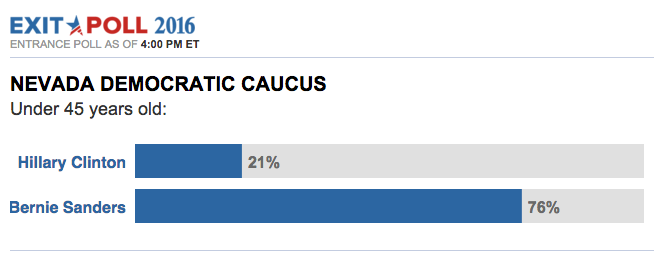 • In 2016, somewhat fewer than in the 2012 Nevada caucuses described themselves as "very" conservative – 39 percent now vs. about half four years ago, according to entrance poll results.