The Note: Ryan leaving Congress more chaotic than ever
The Speaker of the House joins a record-breaking list of House GOP retirements.
The TAKE with Rick Klein
House Speaker Paul Ryan was drafted into the job to bring order to congressional chaos.
He will leave a Washington that's more chaotic than ever. Just counting the crises of the moment, President Donald Trump is contemplating an attack in Syria, while carrying out verbal attacks on his own Justice Department.
Add to that mix a worsening political climate for Trump's Republican Party. Ryan joins a record-breaking list of House GOP retirements, with more likely to come given the signals given off by this exit.
The brain drain is remarkable: Not including the Speaker himself, at least 11 men and women who were or are committee chairmen in the current session of Congress will be gone from the House entirely next year. That list just includes those who are leaving the House by choice.
It means fewer seasoned hands to either keep the president's agenda on track, or to control some of his impulses. In either event, the wild rides are far from over.
The RUNDOWN with MaryAlice Parks
Any chance that this Congress might still pass major legislation this year got even slimmer yesterday when Speaker Paul Ryan announced his retirement.
For example, Rep. Mario Diaz-Balart, R-Fla., who has been actively involved in the push to pass an immigration package, told ABC News that Ryan leaving makes that "tougher."
For Democrats, that's an interesting consequence of the Ryan news. Do they try to work with him now, knowing that if they don't win the House in November the Republican who replaces Ryan will likely be more conservative on the issue - and unlikely to spend much political capital on it?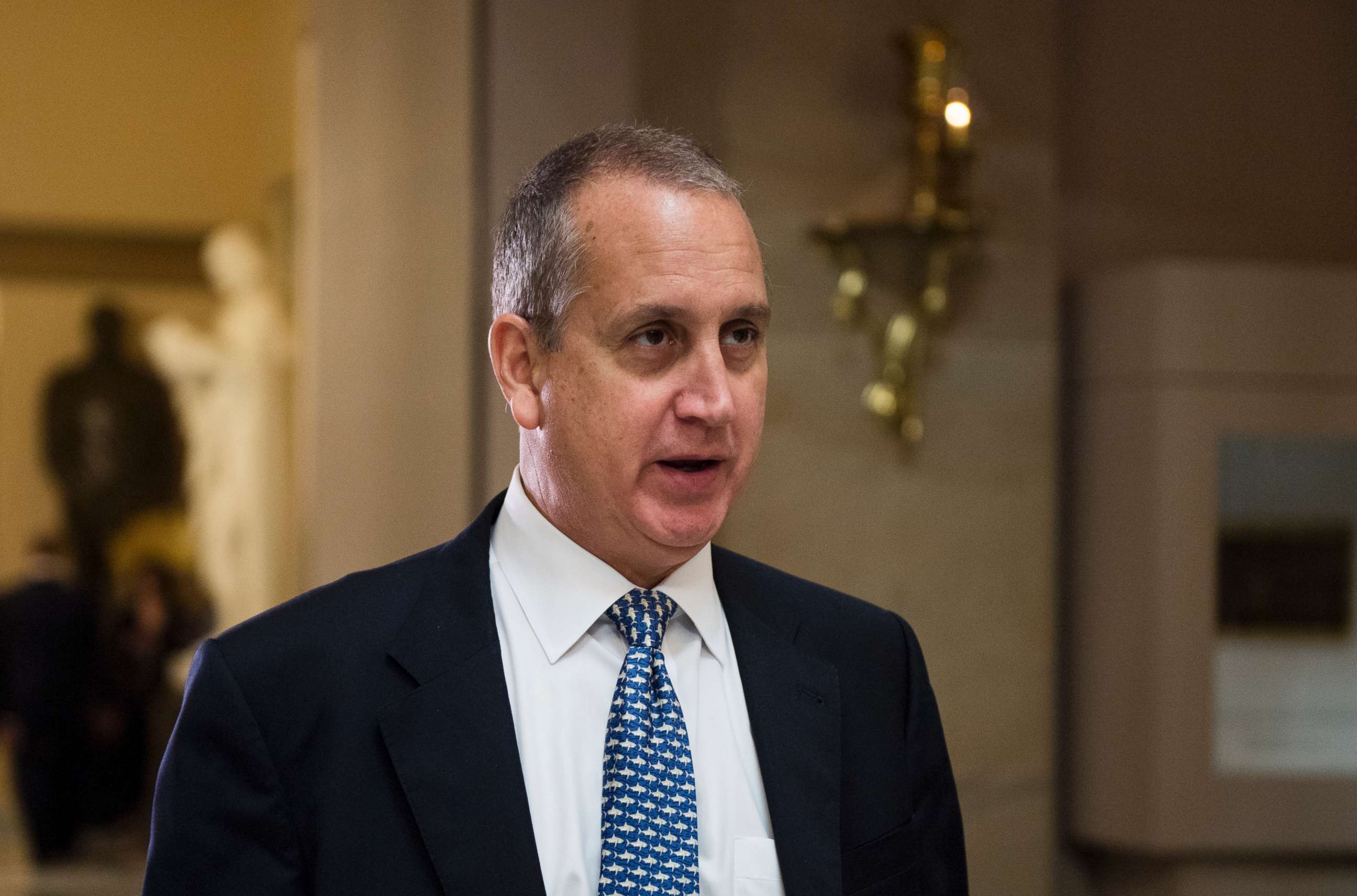 Ryan said Wednesday that one of the reasons he and other Republicans are leaving Congress is they got so much done.
Reality check: The single piece of big legislation they passed was tax reform. To be fair, that was one of Ryan's priorities, but only one of them.
And if he, of all people, isn't jazzed about running on that GOP tax bill, what does that say for other Republican candidates struggling for accomplishments to boast about to voters?
The TIP with Emily Goodin
Overshadowed by Paul Ryan's retirement announcement was that of Florida Republican Dennis Ross – a four-term lawmaker who has decided to hang up his hat this year, too.
"I thought today was going to be a slow news day," Ross joked to his hometown paper, the Tampa Bay Times, about his decision.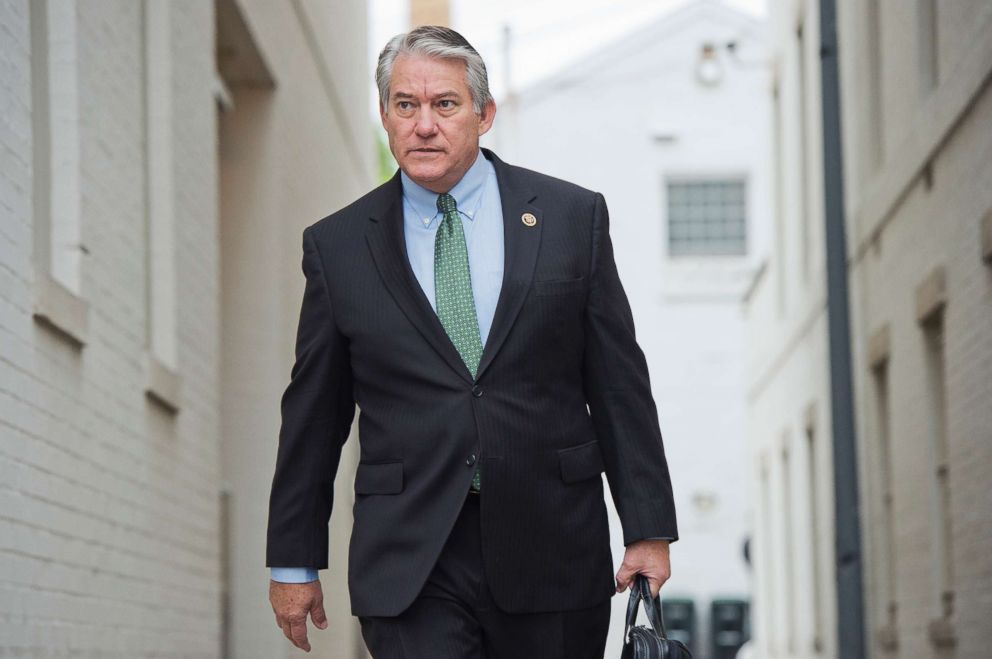 There are five Democrats fighting to be the nominee, but the standout thus far is Navy veteran Andrew Learned, who has led the fundraising race with a scant $64,000.
He would be eclipsed, however, if former Rep. Alan Grayson, the colorful character who used to represent the neighboring district, makes a bid.
"I'm looking at all possibilities," Grayson told the Orlando Sentinel.
President Trump won Florida's 15th Congressional District by 10 points in 2016 but Democrats could make a play there, given it sits in the Tampa suburbs and the party has seen the suburban seats as one of their paths to picking up the 24 seats they need to win back control of the House.
The filing deadline is May 4th and the primary is August 28.
Republicans, meanwhile, will have to secure a contender of their own.
WHAT YOU NEED TO KNOW TODAY
• President Trump meets with governors and members of Congress at 11 a.m. and then makes remarks on tax cuts from the Rose Garden at 1:45 p.m.
• Conor Lamb gets sworn in as the Democrat representing Pennsylvania's 18th Congressional District at 5:30 p.m. on the House floor
• The Senate Foreign Relations Committee holds a confirmation hearing for Mike Pompeo as secretary of state at 9:30 a.m.
• The Senate Judiciary committee votes on a possible Mueller protection bill at 10 a.m.
• Speaker of the House Paul Ryan attends the Communities of Color breakfast roundtable at 8:45 a.m. to discuss ways to alleviate poverty
• Informal Trump legal adviser Joe diGenova is a guest on ABC's "Powerhouse Politics" podcast with Jonathan Karl and Rick Klein.
• Senator Tim Scott, R-S.C., and Rep. Trey Gowdy, R-S.C., join the "The Political View" to discuss their book, "Unified: How Our Unlikely Friendship Gives Us Hope for a Divided Country."
QUOTE OF THE DAY
"I did not seek this job. I took it reluctantly. But I have given this job everything I have." – House Speaker Paul Ryan announcing his plan to leave Congress at the end of his term in January.
NEED TO READ
In raid on Trump lawyer, feds sought records from deals with women, media and campaign: Sources. Federal agents who raided the home and offices of President Donald Trump's personal attorney Michael Cohen this week were hunting for records tied to secret deals with alleged mistresses, media organizations and the 2016 presidential campaign, according to two sources who are familiar with the warrant. (John Santucci, Katherine Faulders and Kyra Phillips) https://abcn.ws/2GTgpk6
GOP committee chair asks EPA for more documents to review Pruitt travel. The Republican chairman of the powerful House Oversight Committee is asking the Environmental Protection Agency to answer more questions about Administrator Scott Pruitt's arrangement to live in a Capitol Hill townhouse connected to lobbyists. (Benjamin Siegel and Stephanie Ebbs) https://abcn.ws/2v8ffQ9
Roger Stone to Trump: Don't fire Mueller. President Donald Trump's longtime friend Roger Stone says the president should resist any urge to fire special counsel Robert Mueller, who is leading the probe into possible collusion between Russia and the Trump campaign during the U.S. presidential election in 2016. (Pierre Thomas and Ali Dukakis) https://abcn.ws/2HsVa9J
Christie doesn't think Trump will fire Mueller but 'you never know.' Former New Jersey Gov. Chris Christie firmly believes that President Donald Trump won't fire special counsel Robert Mueller, but he admitted on the "Powerhouse Politics" podcast that the president is unpredictable. (Kandis Maskall) https://abcn.ws/2qq2Rp6
Speaker Ryan's exit comes amid record GOP retirements. Ryan's announcement may signal more difficulties ahead for Republicans, who are hoping to hold on to their majority in the U.S. House in what is already expected to be a difficult midterm environment. (John Verhovek and Emily Goodin) https://abcn.ws/2Gevxbg
ANALYSIS: Paul Ryan's exit marks another triumph of Trumpism. The congressman has been a policy warrior, a budget guru, a committee chairman, a vice presidential candidate, a public foe of an unconventional GOP presidential nominee, and – finally and perhaps fatefully – the man who would shepherd the Trump agenda into law. (Rick Klein) https://abcn.ws/2Hti40L
Kevin McCarthy and Steve Scalise emerge as frontrunners to succeed Paul Ryan. With House Speaker Paul Ryan's announcement that he'll retire from Congress at the end of his current term, a new leadership battle is brewing inside the Capitol – setting up a 216-day fight for the Speaker's gavel. (John Parkinson and Benjamin Siegel) https://abcn.ws/2qrBUkT
Boehner joins fight to loosen marijuana laws saying his thinking has 'evolved.' Former Republican Speaker of the House John Boehner has joined the advisory board of Acreage Holdings, one of the nation's largest cannabis corporations, saying that he now supports changing federal marijuana policy. (John Verhovek) https://abcn.ws/2v2xJ4J
Missouri Governor Eric Greitens accused of unwanted sexual advances. Missouri Governor Eric Greitens has been accused of non-consensual sexual contact with his former hair dresser, according to a report released Wednesday by the Missouri House Special Investigative Committee on Oversight. (Matt Seyler) https://abcn.ws/2GQmWA9
Zuckerberg ends day 2 of congressional grilling on Facebook data breach, privacy rules. Facebook CEO Mark Zuckerberg returned to Capitol Hill Wednesday for a second day of congressional hearings, as the company grapples with the fallout of the Cambridge Analytica data privacy scandal. (Benjamin Siegel and Trish Turner) https://abcn.ws/2GQkq92
Zuckerberg gets grilled on the Hill: 5 things you missed on day 1. Here are five notable moments from the Facebook founder's nearly five-hour day on Capitol Hill Tuesday. (Lucien Bruggeman) https://abcn.ws/2GVI3Na
Former White House official involved in 'unmasking' controversy joining Justice Department. Ezra Cohen-Watnick, a former White House adviser and Trump loyalist, will be joining the Justice Department as a national security adviser to Attorney General Jeff Sessions, a source familiar with the move confirms to ABC News. (Alexander Mallin and Benjamin Siegel) https://abcn.ws/2qqnqSl
The New York Times' Brian X. Chen downloaded a copy of his Facebook data, and opening the file was like opening "Pandora's box." https://nyti.ms/2EDF3mZ
The Washington Post looks back at Paul Ryan's complicated relationship with the media. https://wapo.st/2HsD4F5
The Note is a daily ABC News feature that highlights the key political moments of the day ahead.