The TAKE with Rick Klein
Interested in
The Note?
Add The Note as an interest to stay up to date on the latest The Note news, video, and analysis from ABC News.
Hurricane Florence is just now impacting lives. But President Donald Trump already did a fresh measure of damage to his own credibility – and to that of a party that will see its fate rest on his sway in a few short weeks.
Trump's suggestion that Democrats are somehow behind an effort to inflate a hurricane death count in Puerto Rico is both utterly unsubstantiated and totally irrelevant to the moment.
It puts Republicans in the untenable position of offering "both sides" formulations in calling for less politics and more focus on preparations, or of pretending not to know or care what the president is tweeting about. (Notice that Florida Republicans are among the few publicly saying Trump is flat wrong.)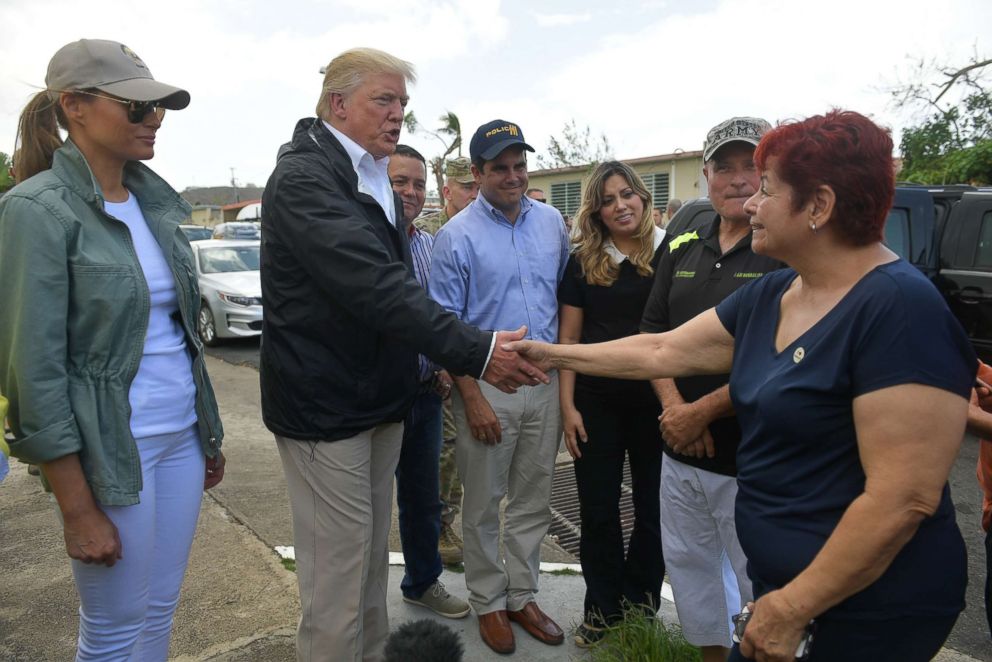 It also puts the spotlight squarely on the federal response to the current storm. The president is already handing out grades for tests that have not yet begun.
Trump this week showed again that he creates his own world out of things that are not rooted in facts. It may work for his brand, but his fellow Republicans know that voters are set to impose realities of their own.
The RUNDOWN with MaryAlice Parks
Starting today, it's nothing but general election matchups until November.
Ballots were set this week as primary season finally closed out. (Whew!)
The big stories were on the Democratic side. Keeping with this year's themes, Democrats nominated several women to top posts, including former state senator Molly Kelly in New Hampshire's gubernatorial race.
One swing district in New Hampshire will make history regardless of which candidate wins in six weeks. The Republican nominated in the 1st Congressional District, if he wins, would be the first African-American to represent the predominantly white state. The Democrat nominated would be the state's first openly gay member of Congress.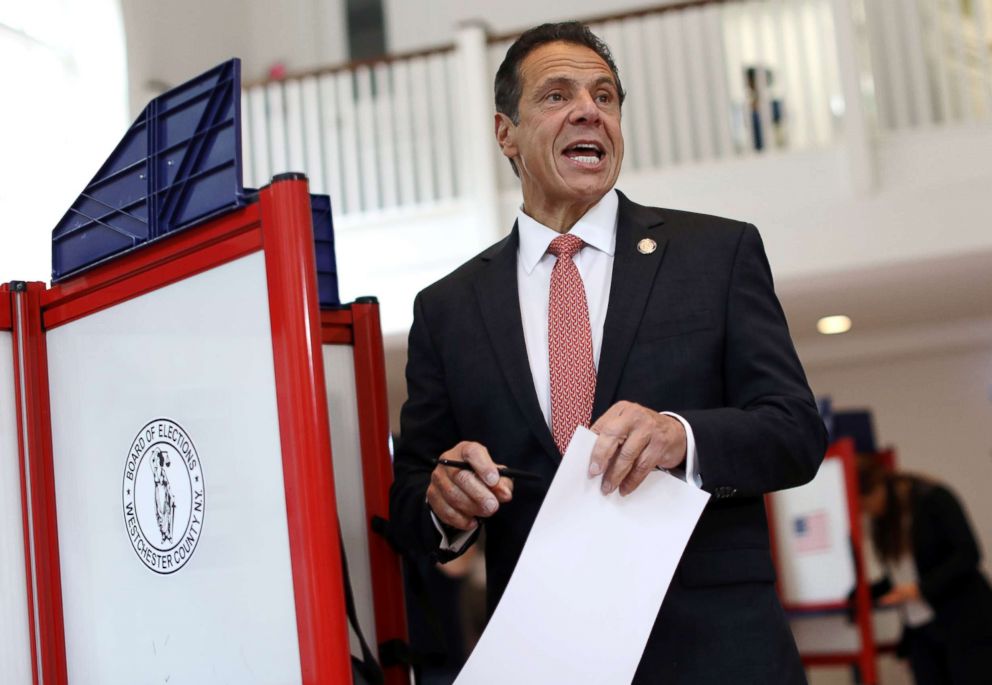 In some ways, though, Democrats ended this primary season picking more moderate and centrist candidates. Rhode Island's Gov. Gina Raimondo, who has longed advocated working across the aisle, beat her progressive Democratic challenger.
And despite lackluster approval ratings, New York's Democratic Gov. Andrew Cuomo also fended off a challenge from the left, defeating actress and activist Cynthia Nixon.
Hours before Cuomo declared victory, Nixon emailed supporters about how Cuomo outspent her and how she made him change his tune on policy. She also noted the rampant issues New York has had with voter registration and voter rolls. Turnout in the Empire State ranks among the lowest in the nation.
The TIP with John Verhovek
With just 53 days until the midterm election, Democrats are homing in on health care as a central plank of their 2018 messaging strategy.
Former President Barack Obama cast the issue in life and death terms at a rally for Ohio gubernatorial candidate Richard Cordray in Cleveland Thursday night.
"When you vote, you have the power to make sure a family keeps their health insurance — you can save somebody's life — that power is in your hands," Obama told the crowd as he lambasted Republican attempts to undermine his signature policy achievement, the Affordable Care Act.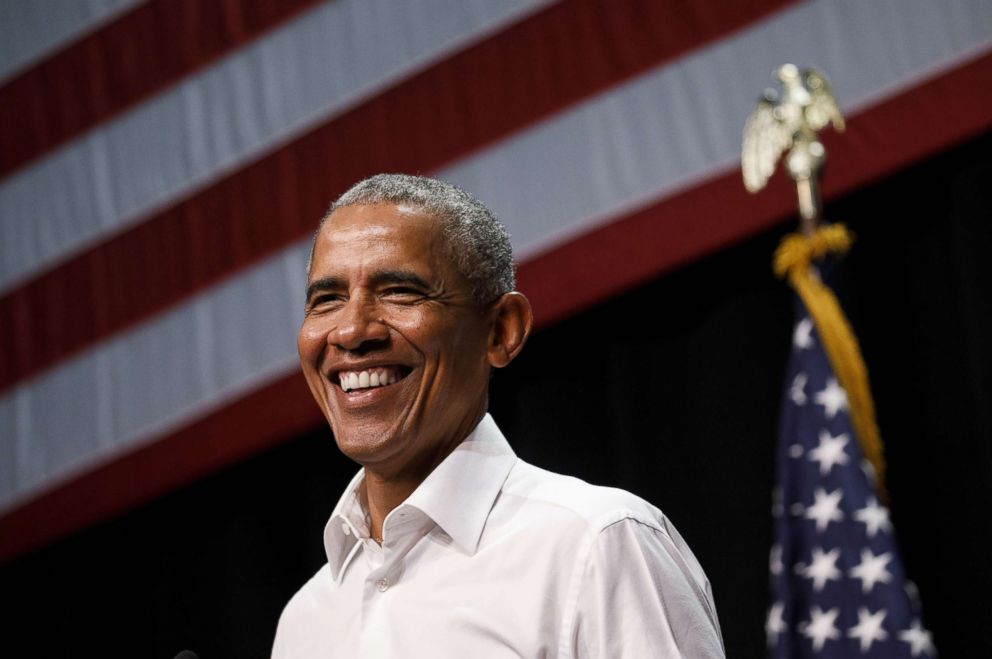 "It's wrong, and we're not going to let it happen," Cordray added, attacking his Republican opponent, Mike DeWine, on the issue.
Elsewhere in the Rust Belt, Michigan Democratic congressional candidate Elissa Slotkin just released a deeply personal, health care-focused ad highlighting her Republican opponent Rep. Mike Bishop's vote last year to repeal the ACA.
Slotkin, a former CIA official, called Bishop's vote a "dereliction of duty," and a "fireable offense."
WHAT YOU NEED TO KNOW TODAY
President Trump receives an emergency preparedness update at 2:30 p.m.
Former Trump campaign chairman Paul Manafort has a pre-trial conference at 11 a.m. during which it is expected that his tentative plea deal with special counsel Robert Mueller will be announced.
House Minority Leader Nancy Pelosi holds her weekly press briefing at 10:15 a.m.
NATO Secretary General Jens Stoltenberg delivers remarks on "The Value of NATO in the 21st Century" at the Heritage Foundation in Washington at 11 a.m.
QUOTE OF THE DAY
"There are no problems in America. Everybody is doing well. Things are fair and decent and no one died in Puerto Rico." — Former Vice President Joe Biden, sarcastically, at an event in Washington Thursday, following President Trump's tweets casting doubt on Puerto Rico's official death toll from Hurricane Maria.
THE PLAYLIST
ABC News' "Start Here" Podcast. Friday's episode features ABC News Chief White House correspondent Jonathan Karl discussing President Trump's tweets about the death toll following Hurricane Maria in Puerto Rico. And, ABC News Chief Business and Economics correspondent Rebecca Jarvis breaks down her exclusive interview with JP Morgan Chase CEO Jamie Dimon. https://bit.ly/2Ohkpz8
NEED TO READ
Paul Manafort and special counsel reach tentative plea deal: Sources Former Trump campaign chairman Paul Manafort has tentatively agreed to a plea deal with special counsel Robert Mueller that will head off his upcoming trial, sources familiar with the negotiations tell ABC News. (Katherine Faulders, Trish Turner, John Santucci and Matthew Mosk) https://abcn.ws/2NJg4Hl
Top Democrat refers confidential 'information' about Kavanaugh to FBI. A bizarre new twist has emerged in the confirmation process for Judge Brett Kavanaugh, the president's pick to be the next Supreme Court Justice. The top Democrat on the Senate Judiciary Committee, Sen. Dianne Feinstein, says she has received "information" about Brett Kavanaugh and has passed it onto the FBI. (Mariam Khan) https://abcn.ws/2xeUVuq
New York Gov. Cuomo triumphs in closely watched primary against Cynthia Nixon. Though a win by Andrew Cuomo, now vying for a third term leading the Empire State after being first elected in 2010, was widely expected, Cynthia Nixon's combination of celebrity and progressive values forced the governor to wage a more earnest campaign that may have been expected by an incumbent. (Adam Kelsey) https://abcn.ws/2QtLpwi
Obama continues campaign resurgence in Ohio: 'We've got to restore some sanity.' Continuing his reemergence on the campaign trail in the lead up to the midterm elections, former President Barack Obama urged a crowd of roughly 3,000 people gathered in Cleveland, Ohio, to "restore some sanity to our politics, and give the power back to the American people." (John Verhovek) https://abcn.ws/2NF9Qbz
Mixed reaction from Ryan, Senate Republicans to Trump tweets doubting Puerto Rico death toll. House Speaker Paul Ryan was the highest-ranking Republican to comment on President Donald Trump's tweets Thursday questioning the death toll in Puerto Rico after last year's devastating Hurricane Maria. (Ali Rogin) https://abcn.ws/2MtRmWU
How the federal government is poised to respond to Hurricane Florence. The majority of planning and response to major storms or severe weather is led by state and local governments but the federal government plays a significant role in providing resources, manpower, and funding for recovery after the storm. (Jeffrey Cook, Stephanie Ebbs and Christine Theodorou) https://abcn.ws/2NIuveJ
Batch of new Strzok-Page texts shows FBI efforts to shape news reports. President Donald Trump on Thursday morning launched another Twitter attack on the FBI and Justice Department, saying "more text messages between former FBI employees Peter Strzok and Lisa Page are a disaster and embarrassment." (Mike Levine) https://abcn.ws/2NERN5i
10 years after the financial crisis, not everyone has fully recovered. Ten years ago this week, as the nation's subprime mortgage crisis deepened, Lehman Brothers submitted the largest bankruptcy filing in U.S. history -- a flashpoint in the country's worst financial downturn since the Great Depression. (Aaron Katersky) https://abcn.ws/2xf4w4u
Politico sorted out the timeline on alleged Russian spy Maria Butina's efforts to land a meeting with President Trump. https://politi.co/2xhzQPQ
Stephen Colbert criticized Texas Sen. Ted Cruz for purchasing advertising time during his interview with Cruz's challenger Rep. Beto O'Rourke, The Washington Post reports. https://wapo.st/2xaibdU
The Note is a daily ABC News feature that highlights the key political moments of the day ahead. Please check back Monday for the latest.