The TAKE with Rick Klein
Interested in
The Note?
Add The Note as an interest to stay up to date on the latest The Note news, video, and analysis from ABC News.
President Donald Trump is creating his own reality to campaign against – a reality with familiar slogans, yet one that is not real.
This alternative reality has: a vast, partisan conspiracy to spy on his campaign and try to bring down the presidency; Democrats apparently scheming to separate parents from their children at a lawless border even while being led by "MS-13 lover Nancy Pelosi"; a Second Amendment in imminent danger of repeal; professional athletes kneeling to disrespect the American flag and US troops; and "fake news," of course, everywhere.
Trump's campaign event in Tennessee Tuesday night was a template for the president's campaign efforts to protect the Republican Senate majority.
His portrait of the nation is as dystopian as it was during his presidential run, but with a new series of twists. Trump is celebrating record accomplishments, while warning of opposition from all sides – from forces he portrays as working against the country's success.
Central to his promise to his voters is that the Trump show isn't getting canceled.
"I'll never let you down," the president said. "We have just started."
The RUNDOWN with MaryAlice Parks
He called it all a "political witch hunt" and dismissed allegations of possible sexual harassment, blackmail and campaign finance violations.
He stayed on the job though sordid details – and what seemed to be wild, photographic evidence — of his apparent extramarital affair played out in the headlines.
The number of controversies and scandals around Missouri Gov. Eric Greitens was staggering. Hours before the governor's announcement, a former campaign aide testified that the team discussed possibly taking campaign donations from foreign nationals and ways to conceal to donor identies through roundabout outside groups.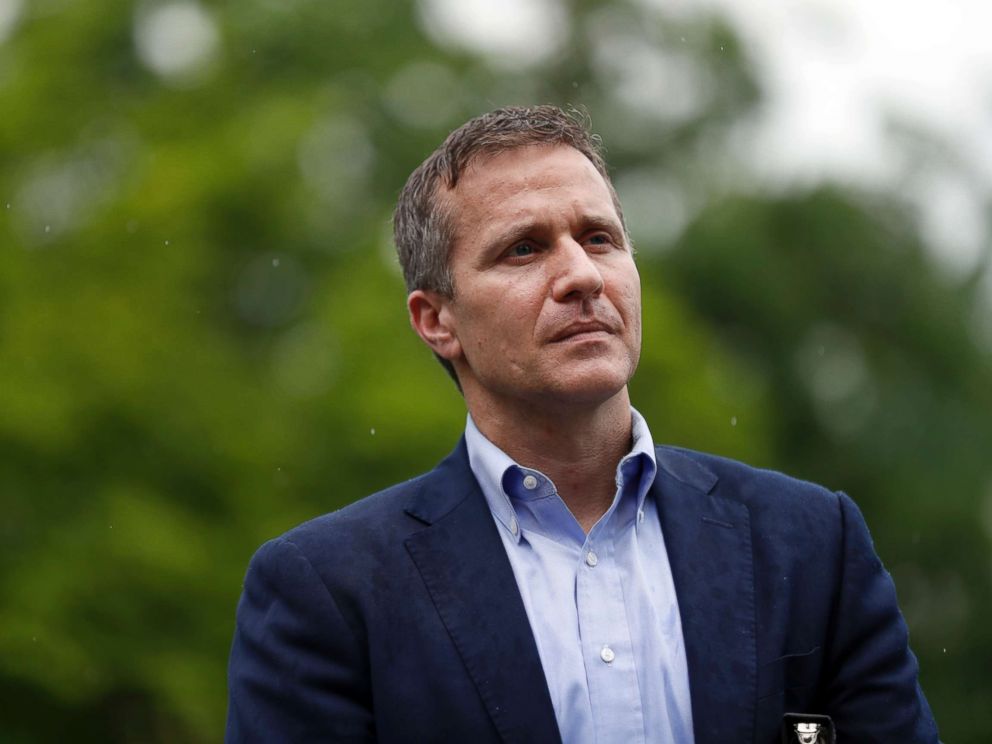 But with several, competing criminal and legislative investigations swirling around him, and a new court order requiring donor-lists to be turned over, Greitens resigned Tuesday, perhaps leaving just enough time between now and November to avoid torpedoing other Republicans still on ballots in the state.
Take the U.S. senate race, for example. President Donald Trump won Missouri by nearly 20 percentage points, and such Republicans been salivating at the possibility of taking Democratic Senator Claire McCaskill's seat. But the GOP candidate, who also is the state attorney general, was arguably, having a hard time freeing his name from the Greitens storms.
Clearer skies in state politics could mean smoother sailing for down ballot Republicans. Though, Democrats will undoubtedly try to tie the outgoing governor to every one of his GOP colleagues until Election Day.
The TIP with Benjamin Siegel
A number of Democrats racing to take on Rep. Barbara Comstock, R-Va., in Washington's Northern Virginia suburbs are starting to air campaign ads, hoping to boost their name ID ahead of the June 12th primary.
State Sen. Jennifer Wexton, the only elected official running in the Democratic primary, has the backing of several House Democrats and Gov. Ralph Northam. Her new ad features a truck driving from her district to Washington, emblazoned with the message, "Change is Coming."
Progressive veterans group Vote Vets is out with an ad endorsing Dan Helmer, an Army veteran and Rhodes Scholar who has been critical of Wexton's gun control votes in Richmond. Titled "Life or Death," the ad - among several new spots the group has released for candidates nationwide - promises that Helmer will stand up to Republicans in Congress and "push to impeach" Trump in office.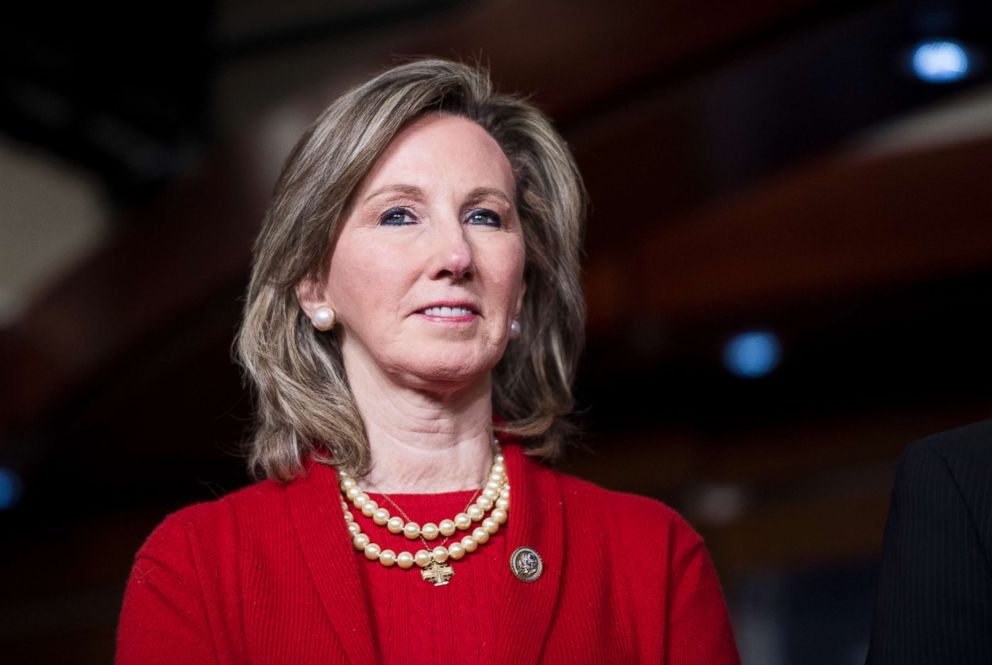 Three other candidates - former Obama administration official/human trafficking activist Alison Friedman, former Obama administration VA official Lindsey Davis Stover, and former prosecutor Paul Pelletier - have also raised significant amounts of money. And Bernie Sanders-aligned group Our Revolution has endorsed Julia Biggins, a progressive infectious disease scientist, in the crowded race.
WHAT YOU NEED TO KNOW TODAY
President Trump meets with Secretary of State Mike Pompeo at the White House at 2:00 p.m.
The president participates in the White House sports and fitness day event at 3:30 p.m.
Secretary Pompeo meets with Kim Yong Chol, vice chairman of the ruling Workers' Party in North Korea, in New York.
Secretary Pompeo meets with Hungarian Foreign Minister Peter Szijjarto at the State Department at 10 a.m.
QUOTE OF THE DAY
"I think we have to turn it into a teaching moment." — Valerie Jarrett during MSNBC's "Everyday Racism in America" town hall on Tuesday after actress Roseanne Barr tweeted, "muslim brotherhood & planet of the apes had a baby=vj [Valerie Jarrett]."
NEED TO READ
Trump returns to campaign mode in Tennessee ahead of midterms. Rallying supporters in Nashville, President Donald Trump refrained from commenting on the controversy involving his friend Roseanne Barr and focused his attention instead on slamming Democrats ahead of the midterm elections. (Arlette Saenz) https://abcn.ws/2spDjtc
President Trump confirms top North Korean official to visit New York for meetings on 'expected' summit. President Donald Trump announced on Twitter Tuesday that a high level North Korean official is heading to the U.S. for meetings surrounding a potential revival of the June 12 Singapore summit. (Alexander Mallin) https://abcn.ws/2IXtDBD
What you need to know about the possible US-North Korea summit. U.S. and North Korean officials are charging ahead with negotiations in multiple locations to set a joint agenda and lay groundwork for the June 12 summit in Singapore between President Donald Trump and Kim Jong Un. (Joohee Cho) https://abcn.ws/2JeDYYT
Trump accuses Mueller's team of meddling in midterm elections. President Donald Trump on Tuesday ramped up his attacks on special counsel Robert Mueller's team in a series of tweets, accusing them of meddling with the upcoming midterm election. (Mariam Khan) https://abcn.ws/2H2Z4V1
#WhereAreTheChildren: Here are the facts about the 'lost' minors who attempted to cross the border. The Trump administration is pushing back against reports that a government agency "lost" nearly 1,500 unaccompanied minors who attempted to cross the border into the United States. (Stephanie Ebbs and Ali Rogin) https://abcn.ws/2spDjtc
Supreme Court cases to watch as term nears end. The Supreme Court is nearing the busiest part of its term, which usually ends in June, when it normally issues some of its most significant decisions. (Stephanie Ebbs) https://abcn.ws/2LEMNK8
Law enforcement officials push for broader access to social media data. Texas Governor Greg Abbott said the suspected Santa Fe High School gunman Dimitrios Pagourtzis had left just one clue to his evil plot: a Facebook post showing a simple black t-shirt bearing the words "born to kill." (Halley Freger) https://abcn.ws/2J1SAYc
'Roseanne' canceled after star's controversial comments. The show was canceled Tuesday, hours after Roseanne Barr, lead actress in the rebooted sitcom, faced a public storm of criticism with a tweet calling a former presidential adviser to President Barack Obama a product of an Islamic group and a character from "Planet of the Apes." (Cheyenne Haslett) https://abcn.ws/2H0SOx5
When it comes to Roseanne and Trump, the feelings have been mutual. Barr has previously voiced her support for President Trump and his policies on her Twitter account, while the president has also tweeted his support for the actress on Twitter before he became president. (Nataly Pak) https://abcn.ws/2sp8mFJ
The Salt Lake Tribune reports on last night's GOP debate between U.S. Senate candidates Mitt Romney and Mike Kennedy in Utah, which "highlighted differences in the men's personality more than their ideology." https://bit.ly/2L6DXUl
Axios reports that House candidates who support a single-payer healthcare system are winning Democratic primaries—sometimes beating out candidates backed by the Democratic establishment—while Republicans see this leftward shift as an advantage in swing districts. https://bit.ly/2JeaKt9
The Note is a daily ABC News feature that highlights the key political moments of the day ahead. Please check back tomorrow for the latest.