— -- The father of Otto Warmbier, the American college student who was imprisoned in North Korea for 17 months, will attend the Olympic ceremonies in PyeongChang as a special guest of Vice President Mike Pence, administration officials confirmed.
An official told ABC News the vice president will take every opportunity to remind the world of what happens in North Korea.
"As you saw in the State of the Union, the president laid out what happened to Otto and the vice president will be there with Mr. Warmbier at the Opening Ceremonies to remind the world of atrocities that happened in North Korea," the official said.
Otto's parents, Fred and Cindy Warmbier, were guests of the president and first lady at the State of the Union, where Trump described the "depraved character" of the North Korean regime and pledged to "honor Otto's memory with American resolve." The president also acknowledged North Korean defector Ji Seong-ho in the speech last week.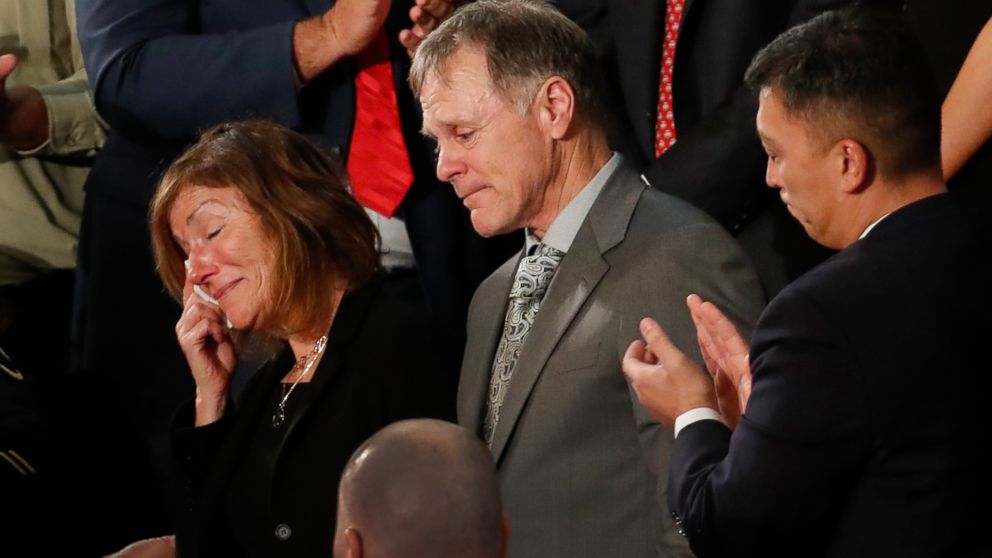 Warmbier died on June 19, 2017, at the age of 22, just six days after he was evacuated from North Korea.
He was arrested in North Korea in January 2016 for allegedly trying to steal a propaganda poster from a restricted area while visiting the country on a sightseeing tour. After a one-hour trial in March 2016, he was convicted and sentenced to 15 years of hard labor.