Pence mocks Democrat in visit to GOP stronghold ahead of suddenly competitive special election
Democrat Conor Lamb more than doubled his rival's fundraising total to end 2017.
February 2, 2018, 3:19 PM
BETHEL PARK, Pa. -- A suddenly competitive congressional special election poised to set the tone for the 2018 midterms welcomed the presence of Vice President Mike Pence today, just days after campaign finance reports showed the Republican candidate significantly trailing his upstart Democratic opponent in fundraising.
Pennsylvania's 18th Congressional District, currently without a member of the House of Representatives after Republican Rep. Tim Murphy's resignation in October amid a sex scandal, is drawing national attention as Democrats chase an upset in a race that party members chose not to contest in the two most recent elections.
The Republican candidate, state Rep. Rick Saccone, was joined today by Pence for both a public campaign event and a private fundraiser in Bethel Park, south of Pittsburgh. The closed reception, which charged $10,000 and $5,400 for two levels of attendees, could result in a much-needed injection of cash for Saccone, who logged $214,000 in donations in the fourth quarter of 2017, compared with over $560,000 for Democrat Conor Lamb.
Pence escalated the White House's participation in and rhetoric about the race today, directly singling out Lamb for what he characterized as an unwillingness to definitively state his position on key issues.
"Now, I'm not going to tell you much about [Lamb] today, because he won't tell Pennsylvania much about himself or what he believes in," Pence said, singling out stances of the Democrat on the Affordable Care Act, gun ownership and abortion that he said were unknown.
On tax reform, the administration's chief legislative victory in its first year, Pence accused Lamb of downplaying the effects of tax cuts on local beneficiaries of the plan.
"The only thing Conor Lamb will say is that he didn't support cutting taxes for hardworking Pennsylvanians and, folks, that says everything you need to know," the vice president said, going on to quote the candidate who said he didn't believe the legislation solved the district's "real problems."
Lamb, a 33-year-old former assistant U.S attorney and a Marine Corps captain, is the first Democrat to wage a bid for the 18th District seat since 2012. His youth and crossover appeal in the deep-red district has convinced some Democrats the district could change hands, including the Democratic Congressional Campaign Committee, which recently made a nearly $300,000 advertisement buy in support of his bid.
While Saccone lags behind Lamb, the Republican's campaign has been boosted by nearly $3 million in outside spending, including a $1.8 million advertising blitz by the Paul Ryan-aligned Congressional Leadership Fund last week, and $1 million from two 501(c)(4) nonprofits with ties to the Chicago Cubs-owning Ricketts family. Family member Todd Ricketts was named Republican National Committee finance chairman this week, replacing casino magnate Steve Wynn, mired in a sexual harassment controversy of his own.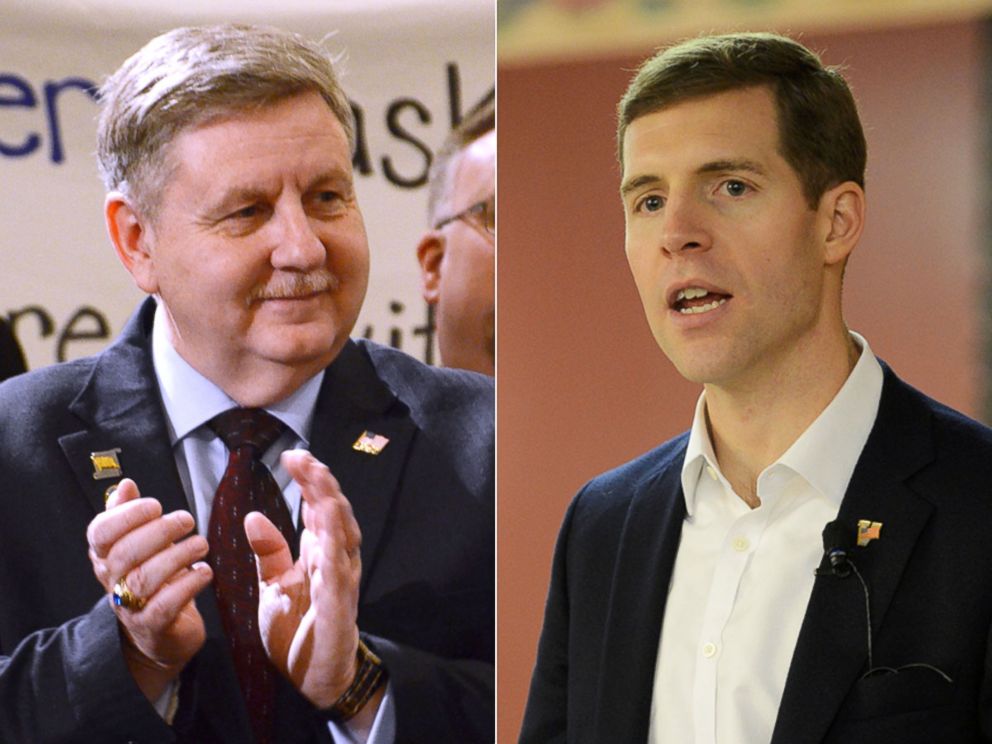 Pence's visit for Saccone today followed an appearance by President Donald Trump in the district two weeks ago. Though Trump's trip came for an economy-focused speech at a local manufacturer, he spoke highly of Saccone while in the region, tweeted his approval of the candidate and pledged he'd return. The Trump campaign later announced a formal endorsement of Saccone.
At an event for the Young Republicans of Allegheny County Thursday evening, Saccone played up the president's support before an audience undeterred by polls showing record-low approval ratings through his first year in office.
"Do we love Trump here in Pittsburgh?" Saccone asked to cheers from the gathering at a restaurant in the city's Market Square.
"He needs help," Saccone added. "He needs some wingmen down there ... and I want to go down there and be his wingman."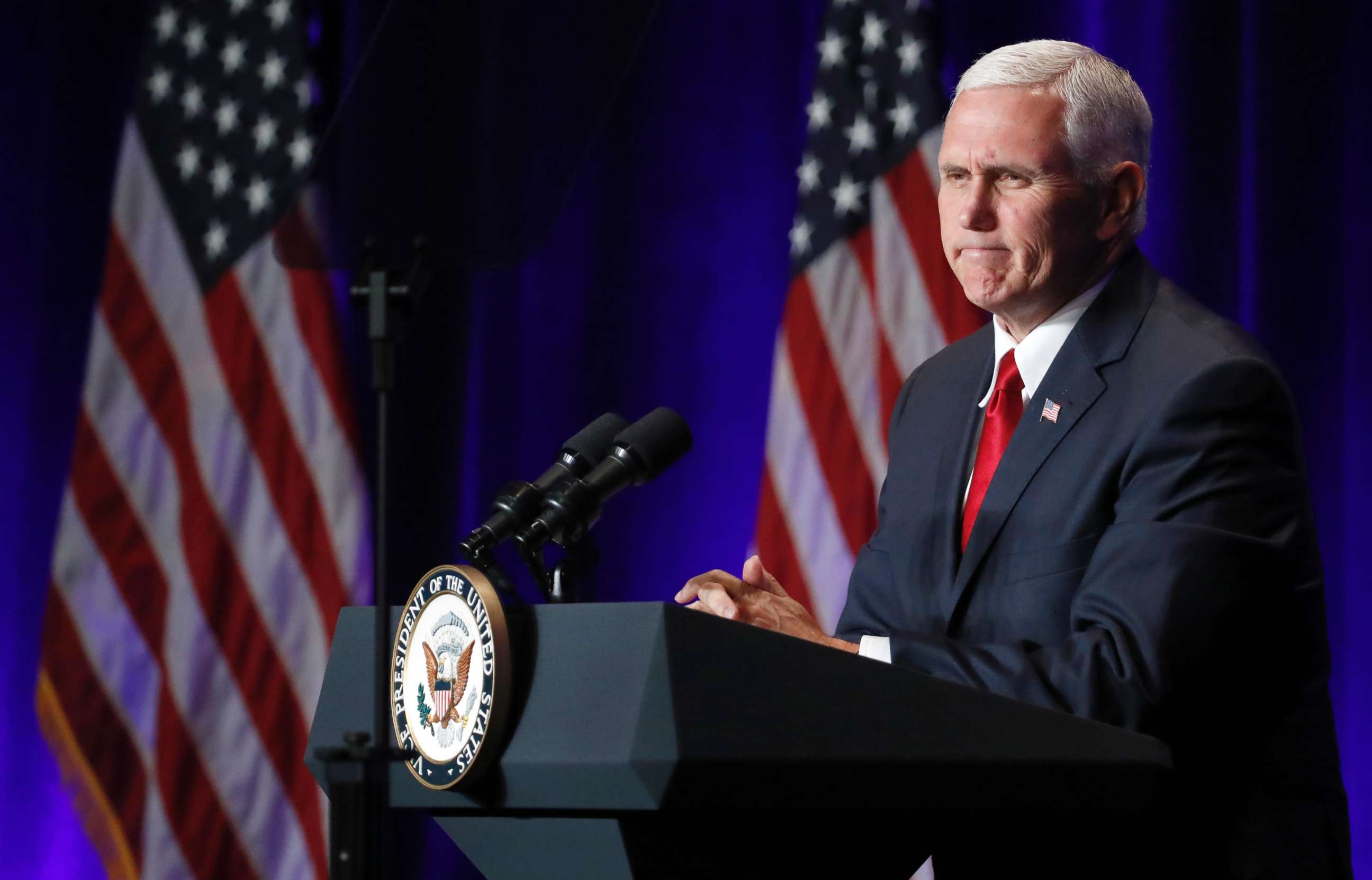 While it's unclear what role the president will play alongside Republicans seeking to defend their majorities in both chambers of Congress come November, his shadow may not be a deterrent to conservatives in southwest Pennsylvania, where Trump defeated Hillary Clinton by a nearly 20-point margin in 2016 and where residents who identified reporters openly decried "fake news" Thursday and continued to chant today for the construction of a southern border wall. Pennsylvania GOP Chairman Val DiGiorgio told the audience at the Saccone event that Trump would return to the district prior to the March 13 special election.
Pence, who told Politico this week that he'll spend "a fair amount of time" in red states during the 2018 campaign season, could provide an injection of energy for candidates seeking assistance but wary of Trump's presence.
"There's no one I'd rather have in my corner than Vice President Mike Pence," Saccone said today.
Within the 18th district, despite the grand promises of Trump, the billionaire real estate mogul-turned-expected savior, local struggles continue to be on full display a year into his presidency. Signs posted on storefront windows in downtown Mount Lebanon call attention to the opioid crisis that has ravaged the Appalachian region and blue-collar workers openly lament the downfall of the coal industry, roots of which were ingrained within western Pennsylvania.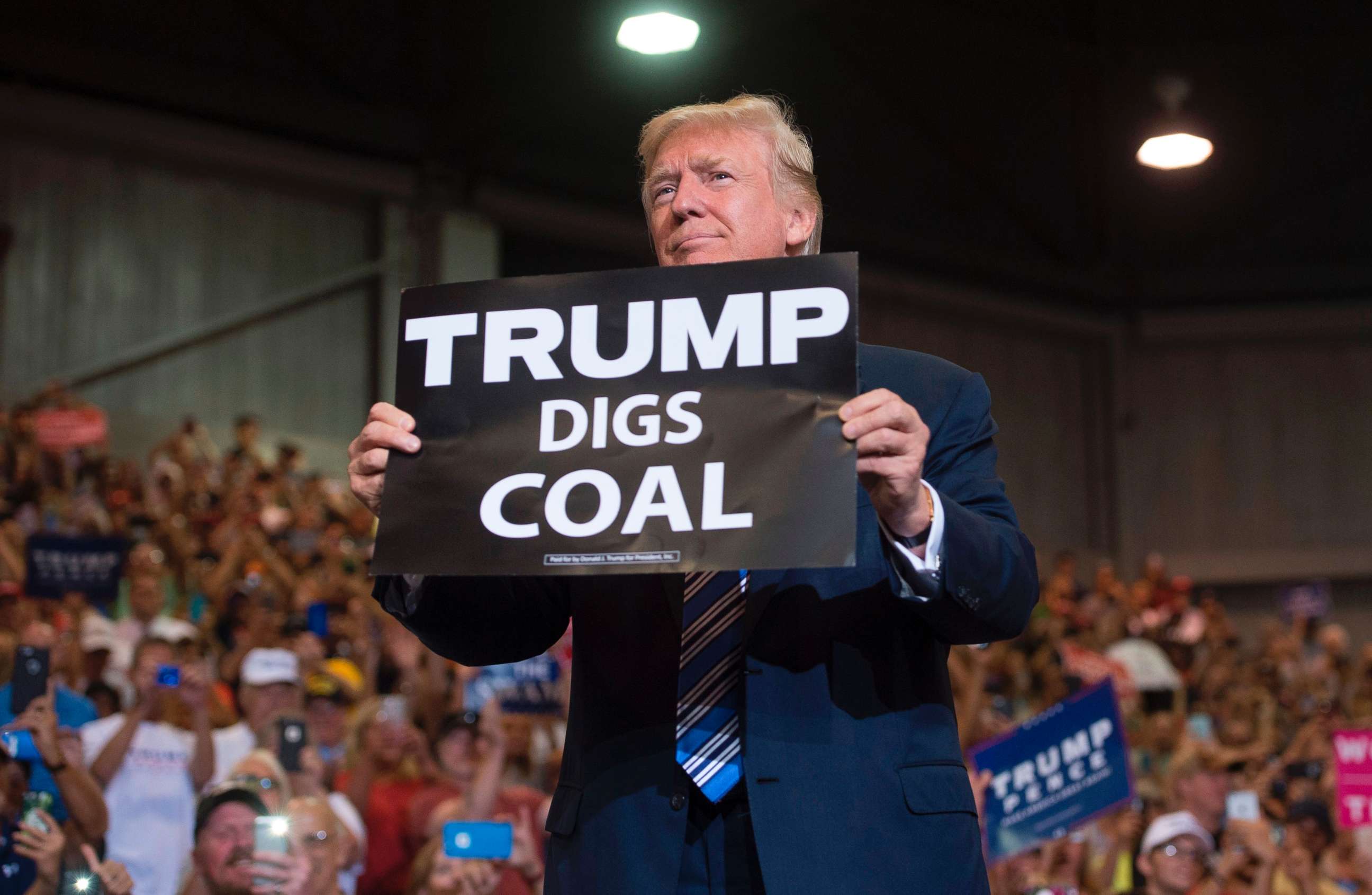 Saccone himself admitted there was more to do as he introduced a fellow state representative at an earlier event Thursday in Bentleyville, about 30 miles south of Pittsburgh, characterizing himself as someone who was "trying to keep [the coal mines] open."
Lamb was joined by a national figure of his own Thursday -- the newly prominent Rep. Joe Kennedy III, D-Mass., who gave the Democratic response to Trump's State of the Union Tuesday. But while his last name and political lineage might harken back to a golden age in the region's history, the visit -- to a campaign field office in the town of Carnegie -- wasn't widely publicized and the occasion was simply marked with a tweet by Lamb modestly referring to the representative as a "visitor."
The seeming reticence to fully embrace the national Democratic Party comes weeks after Lamb said he would not support House Minority Leader Nancy Pelosi, D-Calif., in any future attempt to remain the party's congressional leader. The position hasn't stopped Republicans from tying the first-time candidate to the San Franciscan former speaker of the House. The National Republican Congressional Committee released a digital advertisement last week playing up the prospect of a relationship between the two.
Its refrain? "Nancy had a little lamb."
ABC News' Soorin Kim contributed to this report.