The pilot of the hijacked EgyptAir plane has spoken out about the Tuesday incident.
The hijacker "specified a specific airport to land at and he threatened to blow [the plane] up if I land in any Egyptian airports," pilot Amr Al-Gammal said in Arabic.
Al-Gammal said that he decided to land at Larnaca airport in Cyprus after evaluating the amount of gas he had on board.
"After I landed in Larnaca airport, I told the Cypriot authorities that I will begin to negotiate with the hijacker and I told the cabin crew to tell the hijacker that we want to release some of the passengers -- women and children," Al-Gammal said.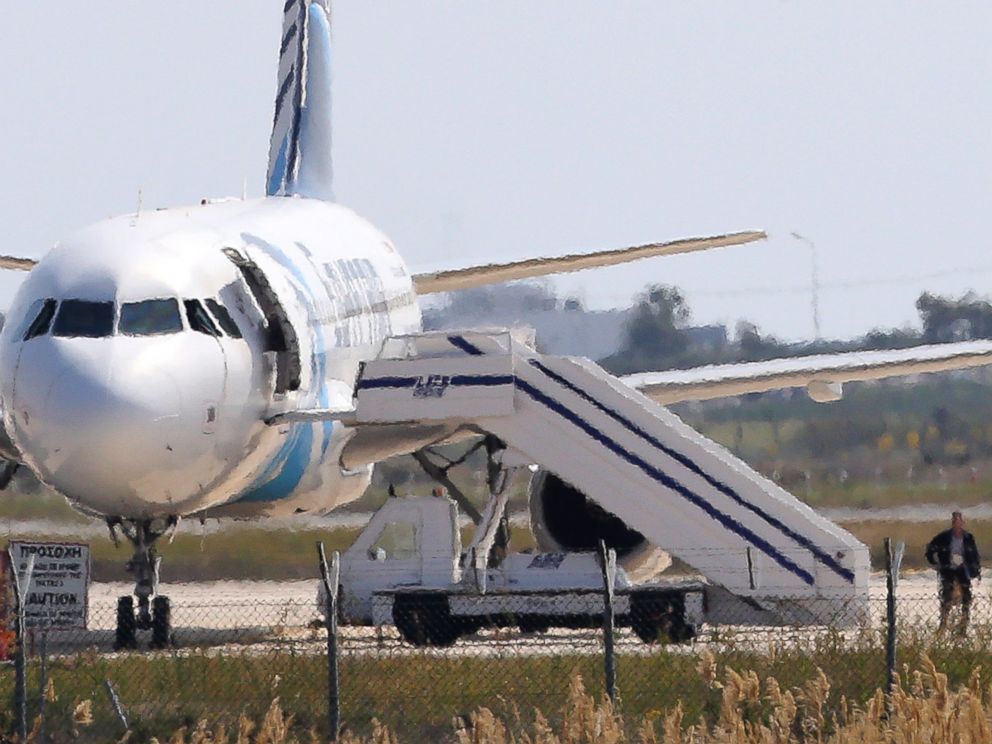 "I was surprised that he agreed to release all the Egyptian passengers on board of the plane, which meant almost the majority of the passengers," he said.
The passengers that remained were five Western men.
Eventually, all of the passengers were released and the hijacker, later identified as Seif Eddin Mustafa, was arrested by Cypriot police.