Pruitt arranged condo deal through energy lobbyist, source says
Pruitt arranged condo deal through energy lobbyist, source says.
WASHINGTON, D.C. -- Environmental Protection Agency administrator Scott Pruitt worked directly with a top energy lobbyist, and without a real estate broker, to set up a $50-a-night rental room in a prime Capitol Hill building co-owned by the lobbyist's wife during his first six months in Washington, a source familiar with the arrangement told ABC News.
Pruitt was permitted to pay rent for just a single bedroom in the upstairs condo unit, even though the other bedrooms in the unit were unoccupied, the source told ABC News.
In all, Pruitt paid $6,100 to the limited liability corporation for the Capitol Hill condo co-owned by Vicki Hart, whose husband J. Steven Hart is chairman of a top D.C. lobbying firm and who is registered to lobby for several major environmental and energy concerns, according to Bloomberg News which first reported the payment arrangement.
The EPA allowed Bloomberg News to review copies of canceled checks that Pruitt paid to the condo owner for using the room for roughly six months. The news outlet reported that the checks show varying amounts paid on sporadic dates -- not a traditional monthly "rent payment" of the same amount each month.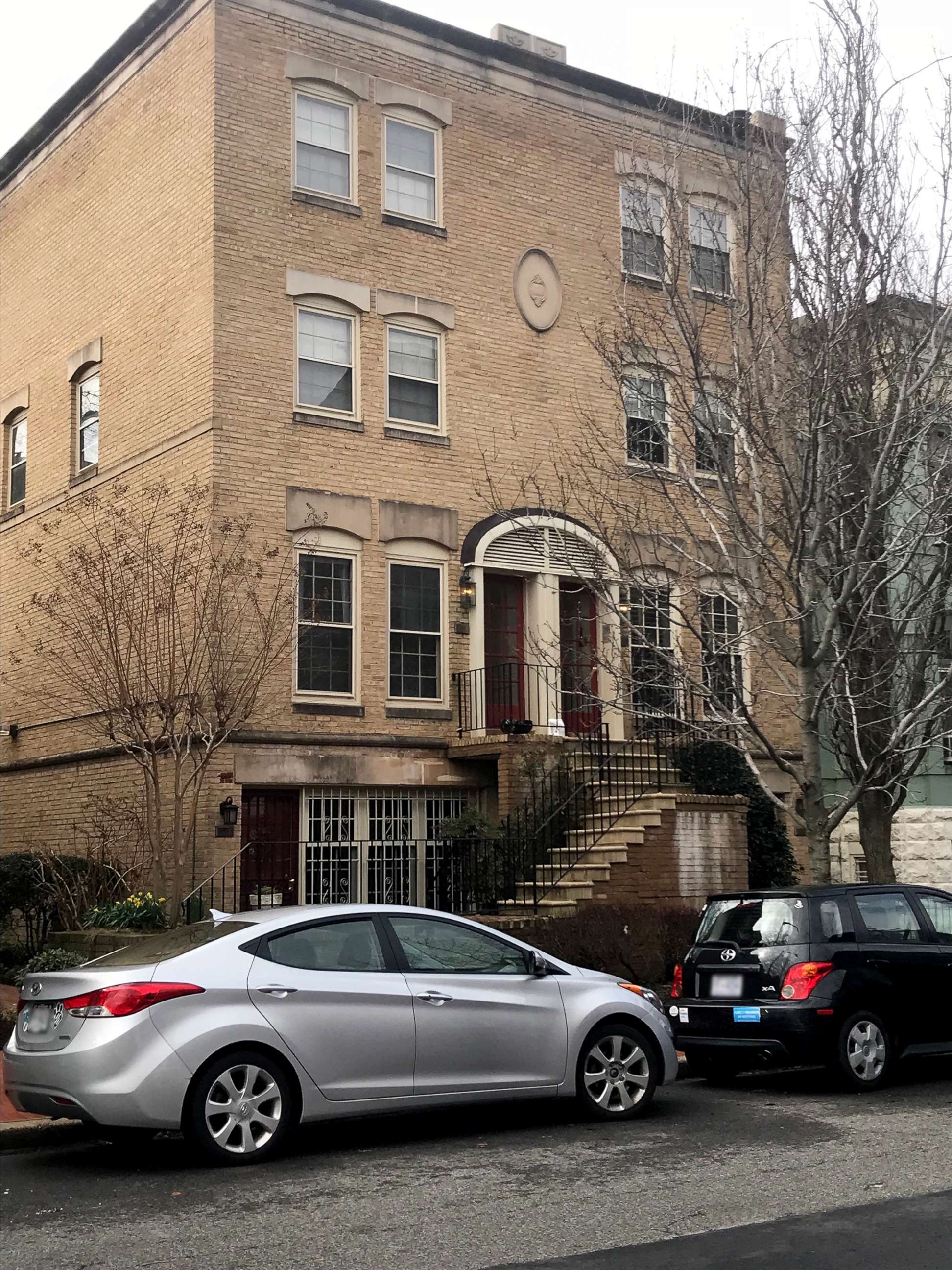 "While transitioning to Washington, Administrator Pruitt signed a lease to rent a bedroom in a condo and he moved out at the end of July," EPA spokesman Jahan Wilcox said.
Wilcox pointed to an internal ruling from EPA Senior Counsel for Ethics, Justina Fugh, which said she did not conclude that the condo was a prohibited gift. "It was a routine business transaction and permissible even if from a personal friend," she said, according to Wilcox.
But Bryson Morgan, who is in private practice and previously served as Investigative Counsel at the U.S. House of Representatives Office of Congressional Ethics, said the arrangement raises red flags.
"I think it certainly creates a perception problem, especially if Mr. Hart was seeking to influence the agency," Morgan said.
Rules against improper gifts do not only apply to items given free of charge, Morgan said. There are other considerations when reviewing the arrangement, including the terms of the agreement.
"It's not just if he is paying market rent," Morgan said. "A short-term lease is expensive. Is he given the ability to end it any day? Is this an arrangement any other person could get on the open market? My assumption would be this situation does not involve the hallmarks of a specific fair market transaction," he said in an interview conducted before the checks were revealed.
The new disclosure comes as Democrats in Congress are demanding that Pruitt disclose to them more details about his 2017 use of the Capitol Hill home.
U.S. Rep. Don Beyer, a Virginia Democrat called on Pruitt to "immediately make clear the terms of his housing agreement" and "publish all correspondence" with the veteran lobbyist whose wife co-owns townhouse.
Hart is the chairman of lobbying firm Williams and Jensen that lobbies on EPA policies like the Clean Air Act, according to its website. The firm also lobbied on issues related to the export of liquefied natural gas and represented Cheniere Energy Inc., which owned the only active Liquid Natural Gas export plant in the United States at the time.
Pruitt traveled to Morocco last December and the EPA said in a press release that liquid natural gas exports a topic of discussion during that trip.
Last year, Cheniere Energy Inc. reported paying Hart's firm $80,000.
Hart's firm specifically lobbied on "issues related to the export of liquefied natural gas (LNG), approval of LNG exports and export facilities." The firm also lists on its website that it lobbies on other EPA policies like the Clean Air Act.
The EPA did not respond to ABC News' questions about whether Hart's lobbying firm had any involvement in arranging meetings during Pruitt's trip to Morocco.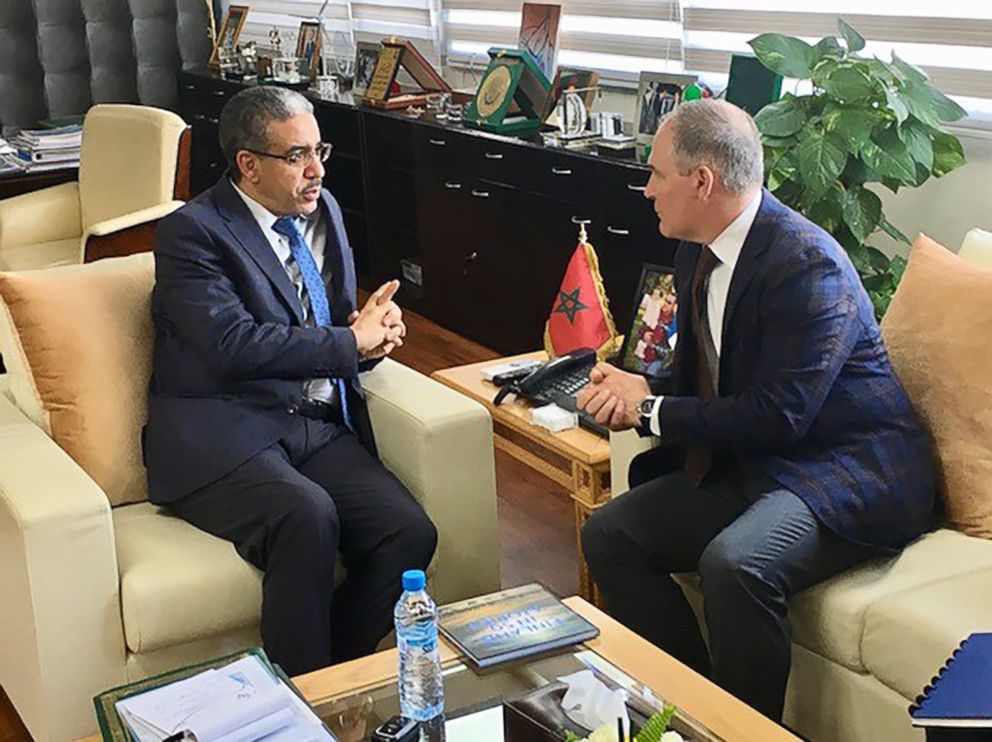 Cheniere Energy spokeswoman Rachel Carmichel told ABC News the company ended its relationship with Hart's firm in December 2017. The spokeswoman went on to say Cheniere was unaware of the relationship between Pruitt and the lobbyist and had not used Hart's firm to have conversations with the EPA.
Another lobbying client of Hart's, the railroad Norfolk Southern, spent $160,000 last year on lobbying Congress on "issues affecting coal usage, oil production, and transportation, including EPA regulation."
Norfolk Southern also declined to comment when reached by ABC News.
The head of the nonprofit watchdog group the Environmental Integrity Project and former EPA Director of Civil Enforcement Eric Shaffer called on the EPA's inspector general and Congress to look into the issue.
"Does this explain why Pruitt flew to Morocco to pitch natural gas exports, which isn't really an EPA concern?" Schaeffer wrote in a statement.
The EPA inspector general's office is aware of the report, according to spokesman Jeff Lagda.
The agency's inspector general is already looking into the cost of Pruitt's travel and whether the agency followed all proper procedures.