— -- The so-called "Acela primary" launches today, bringing voters to the polls in five Northeastern states.
Ballots will be cast in Pennsylvania, Connecticut, Rhode Island, Maryland and Delaware, largely finishing up most of this election's primaries in the region.
Here are five of the most important storylines to keep an eye on as voting unfolds:
1. Trump's Likely Sweep of Most of the Delegates
The Northeast has tended to be Trump country and that isn't expected to end today.
Polling isn't available for all five of the states that will be voting today, but in the three that do have such data, Trump is leading by double digits.
A NBC/Marist poll in Maryland from April 13 has Trump's smallest margin, with the real estate mogul leading by 12 points. Next up is Pennsylvania, where Trump was up by 18 points in an April 24 NBC/WSJ/Marist poll. The highest margin comes in Connecticut, where an April 20 Quinnipiac poll had Trump ahead by 20 points.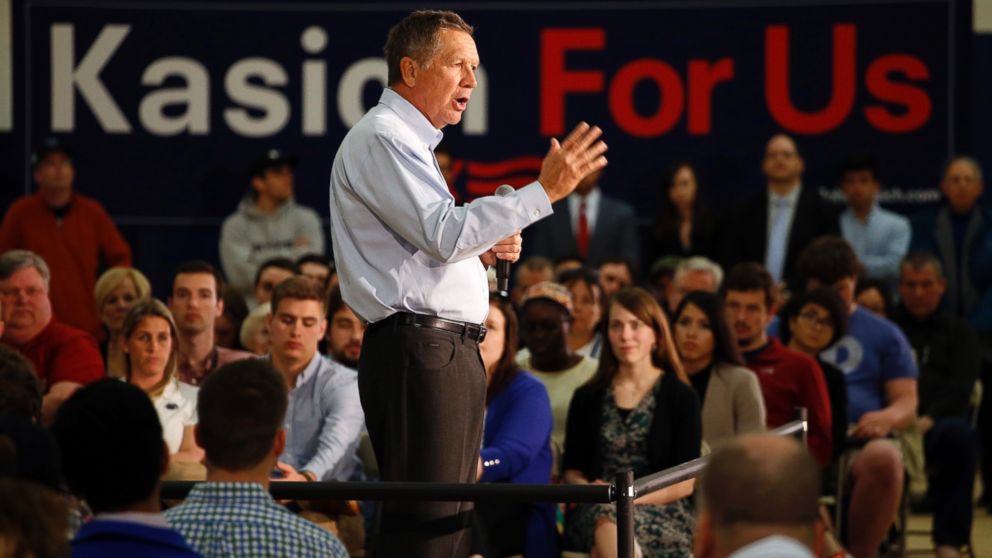 2. Can Kasich Fare Well Enough to Help Him Moving Forward?
Though Gov. John Kasich is trailing Sen. Ted Cruz in two of the three polls, his campaign still has hope for some minor wins.
In a statement confirming that they plan to coordinate with Cruz moving forward in an effort to stop Trump, Kasich's chief strategist John Weaver suggested that they're expecting strong finishes in the Northeast.
"We will focus our time and resources in New Mexico and Oregon, both areas that are structurally similar to the Northeast politically, where Gov. Kasich is performing well," Weaver said in the statement.
On top of that, one of the polls was released nearly a week before Kasich came in second in the New York primary, so he could have some added momentum going into tomorrow.
3. A Possible Cruz Shutout
Even though he is still hundreds of delegates behind, Cruz is the closest to catching Trump in the delegate race before the real estate mogul hits the magic 1,237 number.
Cruz's best bet of getting a few delegates comes from Rhode Island, where they are allocated proportionally.
Connecticut, Pennsylvania and Maryland all award their delegates based on varying hybrid systems, while Delaware is a winner-take-all state.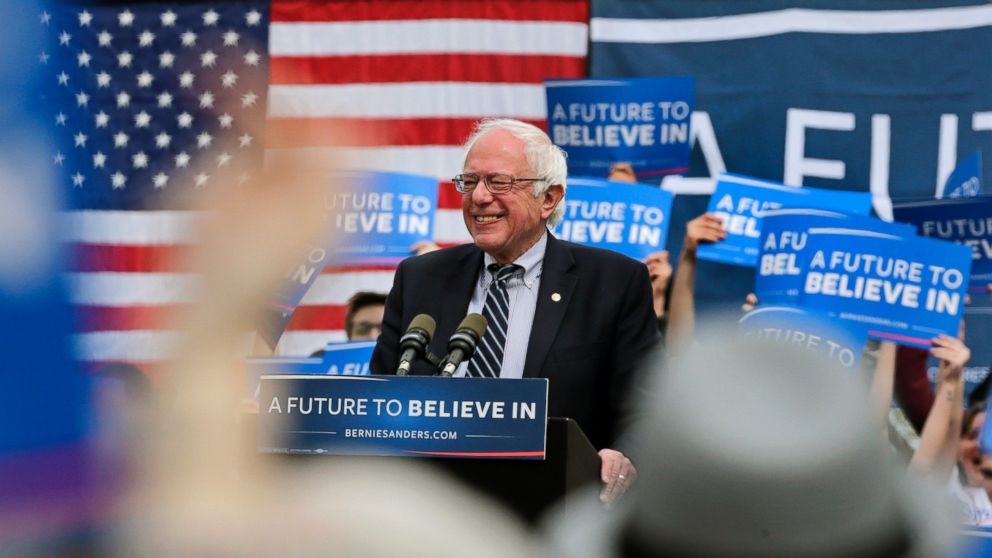 4. Situation Against Sanders
Four of today's five primaries are closed primaries, meaning that only voters who are registered for a particular party can vote in that party's primary.
That isn't a good sign for Sen. Bernie Sanders.
While Sanders has won in caucuses, which are all closed, Clinton has won every state so far that's held a closed primary, so Tuesday would suggest an opportunity for her to increase her lead and make it virtually impossible for Sanders to catch her.
He has spoken out against closed primaries while on the campaign trail, and most recently felt the impact of having some of his independent voters shut out in New York.
5. The Impact of Sanders' Statements About Guns
The issue of civil suit liability for gun manufacturers came up again in the leadup to the New York primary after Sanders was asked about an ongoing lawsuit from family members of victims of the Sandy Hook shooting during a meeting with the Daily News editorial board.
After telling the editorial board that he did not believe that gun manufacturers should be held liable, Sanders has since said that people can sue whomever they wish. His shifting, and at times unclear, stance on the issue could impact him at the polls today, especially in Connecticut. Erica Smegielski, the daughter of slain Sandy Hook elementary school principal Dawn Hochsprung, has been campaigning with Clinton, and Connecticut Sen. Chris Murphy criticized Sanders this month as well.