— -- Texas Senator Ted Cruz officially announced his 2016 presidential campaign on Twitter just after midnight Monday, posting a video saying it will require a "new generation" to lead the country.
"It's a time for truth, a time to rise to the challenge, just as Americans have always done. I believe in America and her people and I believe we can stand up and restore our promise," the Republican senator says in the video. "It's going to take a new generation of courageous conservatives to help make America great again and I'm ready to stand with you to lead the fight."
The reference to a "new generation" could be seen as a jab at former Florida Governor Jeb Bush, who hails from a politically famous family that includes a brother and a father who were presidents.
Cruz, who also launched a new presidential campaign site, will further address his candidacy during a convocation speech at Liberty University in Lynchburg, Virginia Monday. Ahead of the speech, photos surfaced of Cruz and his family preparing for the announcement day with a walk-through that included a practice kiss between Cruz and his wife.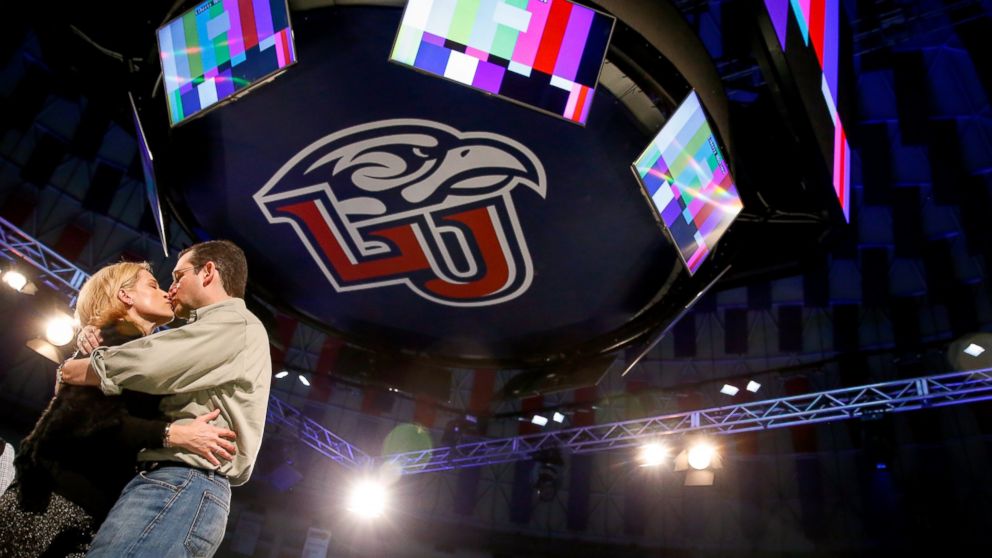 Cruz, 44, is the first major presidential candidate to officially announce a presidential campaign this year.
Cruz's video message was sent to his 353,000 followers on Twitter – a social media platform he has embraced since his 2012 Senate campaign that transformed him from a political unknown to a Tea Party star.
In 2011, former House Speaker Newt Gingrich became the first person to ever use Twitter to announce a presidential campaign.